OP-Ed: What Happened After International Women's Day 2017?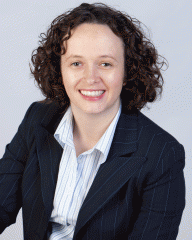 By Nicki Gilmour
There was a flurry of activity for international women's day this year, observationally more than usual and that could be correlated with the determination of some to deny women equality in a fairly overt way or it could just be a coincidence. You decide. There were hashtags such as #Beboldforchange, there were marches and a strike concept (A day without women), there was a designated color to wear (red). What does it all mean? And where are we really at?
Well, let's have a quick recap of a small slice of life regarding NY based IWD activities as a microcosm for awareness of first world issues on this day which is mostly about third world women issues. However, in many ways IWD represents why we are going in circles with diversity and gender work.
Statestreet erected a statue of a little bronze girl staring in a defiant manner at the bull of wall street. That famous icon that can be construed in all sorts of ways, but mostly it is a bull representing good markets (bull markets). Next, some young white idiotic man accosted the statue in a suggestive sexual manner totally reinforcing in part why it was there in the first place. Backlash to this surprised me as not so long ago this would have been considered a drunken rite of passage so maybe we are making progress or maybe we are just more citizen journalist than ever. Then, in the spirit of no good deed goes unpunished and what was a good social statement from Statestreet (and marketing for the gender index SHE) quickly turned into curiosity of just how many women they have in high places. Also, the statue has now been removed as it was always a temporary erection, if you will pardon the pun when perhaps we should be asking why it couldn't stay there more permanently if we are to remain mindful of the lack of parity?
Are we getting anywhere?
It seems progress is definitely not linear to anyone really looking at the macro side of it. In the myth of the ideal worker research by Catalyst, we see what we know to be true, the tactics that work for men to advance doesn't not apply to women necessarily in equal measure and the piece in HBR back in 2010 interestingly points out the importance of one's early managers.
So how can we have conversations that matter? Conversations that progress things and that engage people and then create actual actions? Beyond the politeness and avoidance of things that matter in an increasingly weird and fragmented world where everything is accused rightly or wrongly to be politicized, how do we talk to each other?
The first step that we need to take, I believe, is to recognize there isn't equality everywhere at work currently. I am not talking about society at large, instead this is a focused narrower conversation as it pertains to executives and professionals but certainly some of this applies more widely without doubt.
To recognize a lack of level playing field, sometimes you have to have awkward, painful conversations with people who may have differing viewpoints than you. It does take bravery to have bold conversations at work as there is an element of risk and that is usually on the less powerful individual in that bold conversation. On International Women's Day 2017, Catalyst held their annual conference and awards dinner while revealing their new initiative called the Catalyst CEO Champions For Change stating it to be transformational for diversity and inclusion because more than 40 high-profile CEOs and top leaders, many from the Catalyst Board of Directors, have pledged to do even more to accelerate diversity, inclusion and gender equality within their organizations. Curious to the mechanics of how this will actually work and impact real change for the women in the trenches, Catalyst assures me that this is different due to the fact that the companies that have signed on will share data on the representation of women in their workplaces with Catalyst, so that collective progress can be tracked, analyzed and reported. They state that,
This (initiative) is a good example of companies understanding that there is a reason to think we might have an issue that can actually be solved."
Krista Brookman, Vice President, Inclusive Leadership Initiative, Catalyst weighs in on the importance of leadership when it comes to diversity,
"Leaders can ensure that women are accelerating in their workplaces by committing to visibility, access, and equity. That means that women have access to high quality mentors and sponsors for women, that women are considered for "hot jobs" – high profile, high visibility, and international assignments, that women have access to the unwritten rules (generally unspoken workplace norms and behaviors), that leaders are intentional and about making women's achievements visible, that leaders interrupt bias and stereotypes in their choices and decision-making, and that leaders understand, develop and practice inclusive leadership skills and behaviors with men and women on their teams.
Thirdly, there has to be action, execution and accountability in the middle ranks and this is often a tricky factor in the success of diversity work and getting managers involved rather than handing them HR policy is the way to go.
Does the solution start with you and I?
A panel at the conference discussing how to engage in conversations about Gender, Race and Ethnicity in the workplace stuck me as interesting as intersectionality is often where the wheels come off and division of people happens based on social identities, wealth, and life experiences amongst other stuff. I caught up with Jennifer Allyn, Diversity Strategy Leader for PwC in the US, after the panel that she just had sat on and she recounted how bold leadership is needed to create a culture where dialogue can happen. Jennifer comments how PwC recognized that you cannot just ignore tragic current events as people carry that around emotionally and have feelings about issues either way. She states,
"After the spate of police shootings last year, our CEO, Tim Ryan sent a message asking everyone in the firm to have conversations with their teams about what happened. It was an explicit invitation to talk about race and the trust gap in society.
Tim Ryan's stance on tackling tough issues is not run of the mill but neither is his appointment of the most diverse leadership team in the firm's history consisting of four white women, three women of color, four men of color, and an openly gay partner on the team.
Jennifer continued that it is best to assume your colleagues have good intentions because "being self righteous isn't helpful in a difficult conversation". She states,
"If your goal is to learn from someone else's perspective, the conversation has to be reciprocal. You have to do more listening than talking. The panel moderator Dnika J. Travis, PhD, Vice President and Center Leader, Catalyst Research Center for Corporate Practice said it best – 'you take fear with you' and the biggest humility is understanding that other people don't have the same experiences that you do."
There is nothing to fear but fear itself and if there is an action to take away from International's women's month perhaps it is to spark up a conversation with someone who has opposing views and just hear them.