Mover and Shaker: Shirley Murray, Senior Lead Program Manager, TIAA-CREF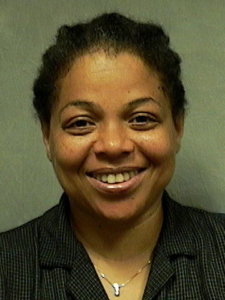 "With every new role, you have to try to understand the bigger picture: what is being done and why," says TIAA-CREF's Shirley Murray. "After you have that 'aha moment,' you can often find better ways of doing something instead of sticking with how they always have been."
Murray attributes that mindset to one of her mentors, her high school math teacher. "I really blossomed under her new approach that helped me understand both the 'what' and the 'why,'" she says.
That perspective helped Murray in her first career as a math teacher. It still helps in her current role at TIAA-CREF where she focuses on deciphering the 'why,' instead of just doing what was done in the past.
During her time as a math teacher, Murray realized her love of programming when she created an introductory computer course for students. She then leveraged these skills to take a programming role in an actuarial firm. Soon after, Murray moved from her native Jamaica to the United States, where she joined TIAA-CREF in its New York City office. Murray began her career as part of the rotational development program within the actuarial department and has been with the financial services firm for the past 27 years.
A Focus on Efficiencies
Murray has served in several roles that involved programming and managing operations across many different groups, including both insurance services and the corporate actuarial department. She helped oversee the production of the firm's financial statements and helped develop a tool for management reporting, an application that is still in use.
After this success, she had the opportunity to move to the firm's Charlotte office to lead a group responsible for calculating accumulation values and overseeing financial controls. In this role, Murray helped install a suite of applications as part of the organization's master record-keeping initiative. In 2013, she moved to the information technology department to lead a newly created group that supports the actuarial function, with the goal of streamlining their technologies to allow the group to devote more time to their analytical roles.
Streamlining processes has been important to Murray throughout her career; in fact, one of the accomplishments she's most proud of was a project in 2011 that helped create more efficient processes that ultimately decreased the time involved in the daily pricing of products by two hours. "We overcame lots of challenges to roll it out," she says.
She's also excited about a current project that entails tracking data to see how it changes over time and how they can use that historicalinformation to create assumptions that can help them project into the future. "Using past behavior as a model helps our business divisions," she says. Two of the projects she's working on are also breaking new ground by providing automation for processes that were formerly completed manually.
Her work was recently acknowledged with TIAA-CREF's "IT Outcomes that Matter" award, which she received for her work as part of a cross-functional team with members from across IT.
Learning the Ropes of the Corporate World
From her background as a teacher, where she was able to determine the delivery of her curriculum, she had come to the corporate world excited to get involved in a faster-paced industry. Murray realized that regardless of the industry or firm, there are always going to be challenges. "I learned that you have to be patient and find ways to be proactive to overcome obstacles."
Having benefitted from the support of mentors and a sponsor, Murray has learned the importance of having someone watch out for you and in turn has become the mentor of other African-American females throughout the years.She recognizes that being a minority in the workplace can be difficult, yet advises those in similar situations to focus on your performance. "Sometimes only positive experience can overcome these biases, so I just do the best that I can regardless of my role or the challenges I face, and ultimately this mentality has allowed me to progress in my career."
Another one of her best pieces of advice for others is to make sure that you plan for the long term, not just the short term – whether for your career or a project. "You have to move knowledge from one role into the next, thus building rather than compartmentalizing." And, she adds, don't be afraid to take risks and challenge the status quo.
Among Murray's hobbies when she's not at work are doing puzzles, particularly jigsaw puzzles, and traveling, especially to Jamaica to visit her mother and brothers.