Women, Get Promoted in 2020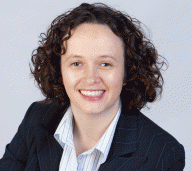 If your goal is to get promoted in 2020, then you might consider doing an inventory of your relationships. Figuring out who your advocates or sponsors are is a good start. Then think about how you deploy them as true sponsors, so that you can secure and be rewarded for some high profile assignments. This, if you can get a great sponsor and are willing to make them look good is still a very effective career strategy.
My favorite academic Hermina Ibarra discusses the spectrum of mentor to sponsor or advocate in HBR in a way that really demonstrates that it is ok to have a mentor but to not be surprised when they are just an advice giver as opposed to an opportunity giver or "cash their chips on your behalf" person for you.
Sponsorship, almost ten years old as a named concept
We first started writing about sponsorship when the term was coined by Sylvia Ann Hewlett in 2011 when she wrote with Amex about the benefits of the relationship for female executives looking to succeed at work. We continued to write about through the early teens of this past decade as people struggled with the differentiation of mentors versus sponsors. The conclusion that Ibarra makes and I agree with as an organizational coach, is that most formal sponsorship programs haven't delivered and in some cases have been scrapped altogether. As she states in her article,
"Typically, they abandon sponsorship because experience has shown them that while you can ask senior executives to provide advice and support to high-potential women, you cannot mandate that they spend their personal capital advocating for people they don't know well or may not be bullish about."
So, what can you do? Figure out who is who in your network using Ibarra's sliding scale of mentor, strategizer, connector, opportunity giver and advocate. Once you know where you stand, you can start to know what your ask is!
Know the talent processes
Secondly, I am often surprised when as a coach, someone tells me they want to be promoted but yet have not investigated the formal talent processes at their firm. It is important to know what you have to do to be in the running as sometimes there is formal nomination and that can form the very basis for the plan that will take you to the next level. You can tell HR or your boss that you are interested in a long-term future there at your firm and therefore would like to know what you need to do to be considered for promotion. You can even request a specific timeline as the worst that can happen is that you tell you nothing, which is information in itself. Observe what behaviors and who gets rewarded at work as these are cultural norms that play a part in subjective talent processes in firms that are looser on their formal processes.
You can then focus your networking, and your work projects. When you are doing stretch assignments that matter, find ways to make sure others know as that is better than working yourself to the bone and expecting the reward on sheer volume of work alone.  Start having the right conversations with the right people, and if this sounds political then know that is how life implicitly works as men have meetings outside meetings all the time in the bathroom, bar, ballgame and the hallway. I sit in cafes a lot with my laptop and I hear men gossip about work even more than women do and they never say that other men are not competent, yet I hear women colleagues being undermined over coffee by women and men, sadly most days. The double bind of how you are darned if you do and darned if you don't!
Other things to do in 2020 to get promoted
Thirdly in 2020, read the book by long-time collaborator and friend of theglasshammer Sara Canaday called "You, according to Them" that will help you understand that how you are perceived is just as important as who you actually are.
Lastly, to get promoted one of the best strategies is to get a coach. The FT just reported it's the biggest thing so far in 2020 for career success and empirical evidence suggests randomized control tests showed that 85 per cent of coachees were better off than those in the control group,  not just in their own view, but also in the opinion of their line managers.
Hermina Ibarra's latest work espouses coaching style for managers as the future. I believe her.
We walk the talk so call us for a complimentary chat about whether a coach can help you get what you want in 2020. Email nicki@theglasshammer.com as we have real life success stories for the past seven years of coaching VP, SVP, Managing Director and C-level women in the financial, professional and technology industries. Put coaching in the email subject line.