Voice of Experience: Karen Shane, Wells Fargo Advisors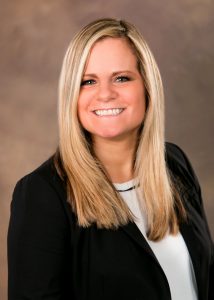 By Cathie Ericson
Karen Shane, a Charlotte, NC-based financial advisor with Wells Fargo Advisors, believes that if you are driven and passionate about your career, the sky's the limit—no matter the industry.
She concedes that having support is an important component to one's success. "I always tell my daughter to find what she is passionate about and then work like crazy to rise to the top. You'll find that you won't mind working hard if you feel you are doing what you are meant to do," she adds.
Rising Through the Ranks
Shane started her career in 2004 as a trading assistant on an institutional fixed income desk servicing bonds for large banks. The job entailed sitting at a huge desk with 10 other people, each of them assigned a computer and a phone getting bids on bonds. She earned both experience and her Series 7 license, but after a few years decided to pivot to a client-facing role. She joined AG Edwards as a client associate and through subsequent mergers is now with Wells Fargo Advisors. In 2010 she moved to Charlotte, N.C., with her family where she became the registered associate of her current partner, Susan Brown.
The two women went through a coaching program offered through their firm called DELTA, part of which was envisioning a 10-year goal which led them to the decision to partner –their client ethos and focus on holistic advice complementing each other.
In 2014, the pilot program of Wells Fargo Advisor's Associate Financial Advisor (AFA) program launched, so Brown encouraged Shane to enroll in the program to transition to a financial advisor role and ultimately create a partnership.
Shane is also proud of the commitment she gave to pursuing her Certified Financial Planner™ designation – having studied at 4 a.m. before her family got up and spending hours at the library on the weekend –encouraged throughout by Brown on their Sunday morning runs.
Finding Opportunities in Wells Fargo Advisors' Next Generation Talent Program
Right now, Shane is enjoying the challenge of developing more meaningful relationships with clients and finding new ways to build their practice, with a specialization that focuses on female executives. This pivot has helped build her confidence as she has enjoyed making recommendations and seeing her ideas come to fruition.
Shane credits both the AFA program and the support she receives from Brown as helping her develop that confidence. "Most client associates are women, and without the proper support they can feel stuck in that role. The Next Generation Talent Program is very empowering, not just for me, but the many others like me who were looking for a path to transition and enhance their careers."
She sees the value that comes from women supporting each other, and the game-changing benefits that can arise from mentoring relationships with more seasoned female leaders. Shane looks forward to paying it forward, and is currently helping encourage one of her peers from the AFA class who's taking the CFP exam.
Outside of work, Shane stays busy with her family – a 13-year-old daughter who's immersed in the world of theater, both performing and volunteering at the local theater, and a nine-year-old son who plays soccer and golf.