Why We Must Bring Mindfulness To Leadership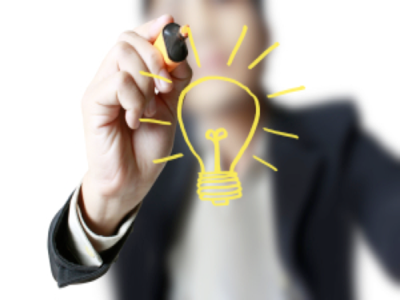 By Aimee Hansen
Leadership today is not crying out for people who are destined to be great. It's crying out for people who are dedicated to being present.
We don't need bigger beacons to admire at the top, but human beings who can connect and be here now.
According to Gallup, 85% of employees are not engaged or actively disengaged at work. Forbes found that more employees (65%) would rather see their bosses fired than receive a raise. Research reveals a massive chasm between leaders' self-perception and how their employees see them. One McKinsey study found that 86% of leaders rated themselves as inspiring, but a Gallup survey found 82% of employees see their leaders as uninspiring.
"Around three years ago, we started to see more and more leaders today being overwhelmed, being always on, not being able to keep up," says Jacqueline Carter, partner and North American Director of Potential Project and co-author of "The Mind of the Leader – How to Lead Yourself, Your People and Your Organization for Extraordinary Results.
"This is equally evidenced by research that shows what we're calling 'a real crisis in leadership," says Carter. In partnership with HBR press, her organization conducted interviews with 250 C-suite executive interviews, assessed 35,000 leaders and reviewed previous studies.
Leadership Begins in the Mind, and With You
"An unmindful leader is someone who is distracted all the time, who has a hard time getting things done, probably not very calm, maybe stressed," says Carter. Mindfulness develops the ability to say: "Okay, no matter how chaotic it is out there in the external reality, I can maintain a sense of focus and of discipline and of calm in my internal reality."
But most leaders don't feel that way.
"The Mind of the Leader" research found that 73% of leaders feel unmindful most of the time and 67% of leaders feel their minds are simply cluttered. Attention itself has been touted as the world's scarcest resource in the book, "The Attention Economy: Understanding the New Currency of Business."
"If we don't have the ability to understand and lead our own mind, we're certainly not able to be effective for ourselves," notes Carter, let alone able to understand our people or the "collective minds of the organization" so that we may lead effectively.
Three Steps to Start Your Own Mindfulness Practice
1) Start a 10 minute guided practice with this app: Research shows that after 14 days, 10 minutes a day, you can actually see the impact of feeling a little more focused, more calm, more clear-minded.
2) Take stock of distractions: Carter advises to take stock of what keeps you from being focused (eg phone on in meetings). Minimize the amount of habits that distract you and create scattered feelings, tension or stress to increase your focus.
3) Stop the multi-tasking: According to Carter, multi-tasking is a myth (the brain conclusively shows we can't give real attention to two things at once, we just flit between). We can reduce our stress levels by not scattering our attention.
When it Comes to Effectiveness, Mindfulness is a No-Brainer
Mindfulness practice cultivates self-awareness, which is a foundation of good leadership. Mindfulness has been associated with benefits such as enhanced focus and better task performance, enhanced work-life balance, more creativity and innovation, better decision making and problem-solving, more ethical decision making, increased job satisfaction, fewer sick days and more retention.
On a personal level, mindfulness can bring better sleep, enhanced attention, decreased stress, reduced cellular aging, increased emotional intelligence, and also benefits for the immune system, brain, heart and blood pressure.
What is also required, according to Carter, "is not letting our egoistic tendencies drive our behaviors" while "bringing more compassion and kindness into our work places, for strategic reasons, not just because it sounds like a nice idea."
Why Leaders Need to Watch Their Ego
The research found that when we rise in leadership, it's incredibly difficult not to develop a big ego. Leaders are listened to, surrounding with people who praise them, paid more and maybe have the fancy corner office.
"There's all these subtle things that tell the brain, basically, you're important," says Carter. "And ego naturally grows." So, rising into leadership has a tendency towards corrupting our behavior to be ego-driven.
For example, Carter points out, "One of the things about having a big ego is that we're more susceptible to confirmation bias. We want to see things through the lens of the way we want to see things."
Mindfulness practice is a way of training your mind to break unconscious biases, to affect how you relate and respond – to stay open, fluid and and respond rather than react.
"We know that we are emotional beings as opposed to rational beings. Too many programs that focus on unconscious bias appeal to our rational approach: 'Okay, I understand diversity is good'. But we also understand that doesn't change our behaviors," asserts Carter. "If we all knew the right thing to do and that enabled us to do it, we'd all be exercising, we'd all be eating well."
"It's the same thing with unconscious bias," says Carter. "The motivation needs to be there, which is the awareness piece, but we also need to train ourselves to be able to overcome those biases that are so unconscious they're much more difficult to tap into."
Mindfulness Cultivates Presence and Self-Care
"When somebody is more centered and more grounded (not about being arrogant) but has a strong sense of themselves, you feel that, and you respect them more," says Carter. "It's easier for people to listen to those people, because they draw people in."
The more we cultivate presence, according to Carter, the more we can overcome the cultural addiction to action. More presence means less hustle.
"Being more mindful enables you to set more boundaries, and that was true for all the leaders we spoke to, but certainly the female senior leaders…" says Carter. "It's a combination of being able to be mindful about what you can do and what you can't do, and be okay with the fact that you may let people down, but you need to be able to take care of yourself."
Presence helps us discern what is necessary, what we can put our focus on effectively, and what we can accept and release from our control.
"In our research, it was amazing to see how basically the higher you got in an organization, the higher the level of the executives, they all took time to exercise, they slept well, even despite ridiculous travel schedules and ridiculous scopes of jobs," says Carter. "It was really clear that if you don't start taking good care of yourself and setting good boundaries and saying no at an earlier level of your leadership journey, you're gonna burn out."
"Presence Pays"
Research shows a direct correlation between a leaders' mindfulness and the well-being and performance of their people.
"Human beings know when people aren't present with us," says Carter. It's un-motivating, inefficient and costly.
"When you look at how distracted people are, at turnover rates, lack of engagement, you can make a pretty strong business case that being present with people, being kind to people, being about others not about ourselves, it's not just nice to have," said Carter. "It's pretty critical to be successful in business today…we look at it as 'presence pays'."
"What we've found in our experience of training people to be more present is it actually saves time because if I know that I'm heard, I'll stop talking. My message got across," says Carter. When we don't feel heard, we'll keep trying to be – we'll keep on talking.
Presence can be as simple as sticking around for a real answer to "how are you?". On the contrary, "if you go to a meeting, and half the people are on their devices, you should just get up and leave. Seriously," says Carter. "You're wasting your time because of lack of presence."
Presence, paired with compassion, creates a sense of meaningfulness and connection, and that matters when in inspiring others and earning their trust. Research has shown that a lack of trust ultimately erodes performance and the bottom line.
"We are wired to want to fit in and want to feel valued. And when feel heard, when we feel like we matter, and when we then are able to connect with other human beings, it enables collaboration, it enables the right conversations to happen, including tough conversations," says Carter. "If I give you feedback and I'm distracted, that's gonna be horrible for you. But if I give you feedback because I really care about you and I really want you to get this didn't work out well, you can completely receive that. It's the power of presence to be able to have both tough conversations as well as nice, engaging moments of meeting effectiveness."
The Lone Leadership Ideal Is Dead
"What has been an iconic idea for a long time of a single, solitary leader – the great leader theory – is really dead." says Carter. "The pace of change that all of us are experiencing regardless of what industry we're in – the disruption, the distraction, the pressure – is just too complex and too much for any one individual to have all the answers."
Nobody, and especially Millennials, want "some great person (often some 'great man') on a pedestal they don't connect with," said Carter.
Meaning, purpose and connection is what most of us want.