Being LGBTA at Work – Out and Awesome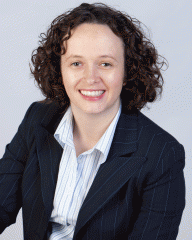 By Nicki Gilmour, Executive Coach and Organizational Psychologist
"People are strange when you're a stranger" or so croons Jim Morrison from The Doors. Being different from the historical majority group still has its challenges, and being LGBT in a world of heteronormativity, no matter how cool people are, can make you feel "other" or outside the core group.
So, how do you navigate the challenges of coming out again and again ( that's right people, it isn't a one shot deal!). Here are 3 tips to being out and awesome.
1. Know yourself.
Like everyone else, your preference is just that, its not your actual personality, although both are intrinsic and therefore everyone else should understand that words like choice and lifestyle are not accurate. If you are shy naturally, only work within your comfort zone of who you tell and when. Trust in this area, like other areas is built over time. Equally if you are an extrovert and want to wave a flag, do it! Much of this also depends on where you are at with your own journey, don't feel rushed one way or the other to express yourself.
2. Know your audience.
Fact; the world is divided into people who have thought about their own mental models and those who just take on whatever stuff their father/granny told them and are still living with values that Sophia from the Golden Girls would be proud of when she says "picture this, Sicily 1923". Kegan and Lahey- Harvard developmental psychologists write about this subjective lens to life approach in "Immunity to Change" (this book changed my life if you all haven't noticed how much I reference it). You don't have to tell people who are just too cognitively/emotionally limited to understand anything outside their own direct experience, or you can choose to. Up to you.
3. Authenticity pays off.
Studies show that hiding can damage your career as it takes massive effort to change pronouns etc. Just be you, as there are so many people who will love you for you. On that note, Allies come out and vocalize your support for anyone who needs it.
Sponsor your LGBT network as an ally, get involved !
We just do not have to tolerate dinosaurs anymore. The revolution will be televised!