Making sure you are in the running for a promotion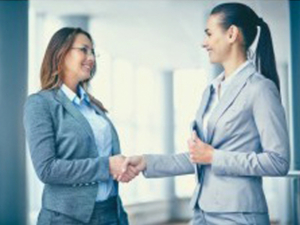 If you are lucky enough to work for a really great company that has a robust, unbiased, transparent talent process then you can probably skip this post. But wait, not so fast, how can you tell if your firm is good at ensuring that the best talent regardless of any other factor gets promoted?
I can think of three ways to heighten your chances
Ask what the process is
Ask what you have to do specifically to get to the next level/beyond
Make sure you have sponsors to broaden and deepen your portfolio of work because women still mostly get promoted on past performance as opposed to some men truly get promoted on what others think they will be capable of growing into (future potential not fact- yes this still happens)
Here is the kicker. I have done several consulting projects with women's networks and I even wrote a Masters thesis at Columbia University on how networks can be formally connected to the talent process (sadly, often they are not related to a direct promotional path and interestingly this if often due to the resistance of the women inside the network-which in part is often due to the reason the network exists is to provide a container for shared experiences). So, if you want your membership of a network to be part of your strategy to advance, then make sure it is doing that and ways to tangibly use it include access to senior management, find a sponsor and more that we have covered in the past 4-5 weeks in this column.
By Nicki Gilmour, Executive Coach and Organizational Psychologist
Contact nicki@theglasshammer.com if you would like to hire a coach to help you navigate your career