OP-ED: Employers must meet unprecedented female demand for international mobility – or face losing the war for talent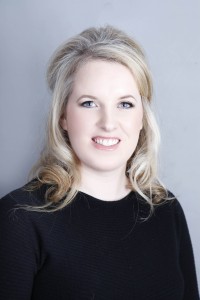 Contributed by Aoife Flood. Based in Dublin, Ireland, Aoife is Senior Manager of the Global Diversity and Inclusion Programme Office at PricewaterhouseCoopers International Limited.
Did you know that we are experiencing a time of unprecedented – and as yet unmet –demand from female employees for international mobility?
Across the world, forward-thinking organisations are using international mobility experiences to develop future leaders and advance the careers of key talent. Yet despite unprecedented female demand for these assignments, women currently only account for 20% of international assignees.To boost awareness of this shortfall, celebrate the international career aspirations of women and shine a light on what organisations can do to help make these aspirations a reality, PwC is marking this year's International Women's Day by launching a new research-based report called Moving women with purpose.
The report highlights a number of other critical diversity disconnects beyond the wide gap mentioned above between female demand for mobility and the reality in the workplace. For example, the overwhelming majority of multinationals in our study told us that global acumen skills were a critical requirement for advancement into leadership positions at their organisations (77%) – and 67% of large multinationals said they use global mobility to develop their succession pipeline of future leaders. Yet only 16% confirmed that the number of female international assignees in their organisation was proportionate to their overall percentage of female employees.
Furthermore, only 22% of global mobility executives stated that their organisations' diversity and mobility strategies were aligned. Even more worryingly, the same small proportion – 22% – said they were actively trying to increase their levels of internationally mobile women.
So it's clear that organisations are using international exposure and experiences to develop and advance their key talent. But it's equally clear that more action is urgently needed to close a significant mobility gender gap. To do this, CEOs must drive an agenda where women are both aware of – and also actively provided with – the critical experiences they need to progress their careers, including international assignment opportunities. Also, to respond to and capitalise on the demographics of the modern workforce mobility, mobility programmes can simply not be operated in a silo. Global mobility, diversity and talent management strategies need to be connected and coordinated to support companies' successful realisation of their international business and people strategies.
Another disconnect that PwC's research report highlights is a glaring lack of role models for female mobility. Less than half of the women we interviewed agreed that their organisation has enough female role models with successful international assignment experiences. And this shortcoming is negatively impacting companies' wider female talent and global mobility programmes. In fact, both women and global mobility executives identified it as the second highest barrier inhibiting more women from undertaking international assignments.
To close this role model gap, international employers need to use the mantra 'you can't be what you can't see' as a catalyst to drive more gender-inclusive mobility. The 71% of female millennials who actively desire international mobility want to be able to look up and around them to see women who have already had such experiences at their organisation, and who have seen their careers benefit as result. If women can't see such role models, then organisations will struggle to attract or retain female talent, who will look to other employers to provide them with the international opportunities they crave.
Speaking personally, I was very lucky to undertake a mobility experience at the age of 25 to PwC's Boston office – and for the near-decade since then I've worked with an international mandate. So I know just how life-changing a mobility experience can be. I can't imagine any other way that I could have benefited from such rapid and profound personal and profession development in a relatively short space of time. This is one of the reasons why our report includes profiles of several female role models from PwC and other international businesses.
We'd also like to share with you our Moving women with purpose role model video, which showcases a diverse range of PwC women talking about their international mobility experiences. If you are a woman considering undertaking an international experience, or perhaps hesitating about taking the plunge, it's definitely worth a watch.
In identifying and publicising female role models, it's important that organisations ensure they don't all look the same. This means asking yourself whether your role models will resonate with all your female talent – or just a select few. And to ensure the widest possible relevance, it's vital to profile a diverse range of female role models. Examples may include women who have had international experience early in their careers, and those who have benefited from them when their careers are more established; women who have been deployed to geographically diverse markets, both developed and emerging; women who have been deployed on their own, with their partners and with their families; and women who have undertaken widely differing types of assignment – whether business- or developmental-focused, and whether long- or short-term.In the face of today's fast-changing workforce demographics, global mobility strategies that do not fully include women will simply not deliver to their full potential. Organisations must take heed – and act in response.