Responsibility – Tick, But Resource Control is Zero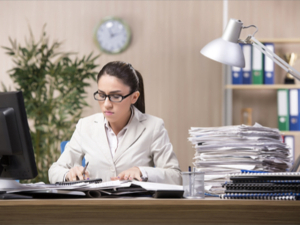 By Nicki Gilmour, Executive Coach and Organizational Psychologist
A bad work day can consist of a scenario when you do not manage the team but are on the hook for delivery of the product. Sound familiar? Literally, this happens everyday to many people and it is a problem that creates issues and looks like a lack of skill and efficiency because team A promised the client something but they had no control over team B actually building the product.
Would you take the responsibility of protecting the free world, if you were not allowed the nuclear codes? Most of you will say no to this yet I see so many people taking on outrageous projects and knowingly being on the hook for things that they literally have zero control over the delivery of. How can you avoid this seemingly inevitable situation?
A good case in point is diversity work.
I see a lot of great women heading up women's networks and being tasked with creating a bigger pipeline of women in the firm. Unless you have serious formal hiring capabilities as your new day job or the ability and full power to rework all the talent processes in the firm plus all the time in the world and renumeration to do it, then why would you say yes to this? From a transformative outcome frame, you should say no since this has no resource or execution control attached to it.
Unless, the goal is advocacy in which case that is fair enough as advocacy is important but rarely formally transformative. Advocacy is what men do every single day for each other so getting them to do it for you is a strong step in the right direction as is getting women to stop burying each other to protect the patriarchy (which runs deep as we know in recent times).
Also, really good development that understands the nuances of being different to the blueprint is never wasted- train and educate as you go in these networks if formally this is not an option (arguably it should de organized and paid for elsewhere but it is often not the case). A network can be a good container to supply unique content to certain audiences who potentially face shared challenges that are systemic in nature.
Remember, only you know what you want to spend time and energy on and how to create goals that are reachable. It is worth thinking about activity versus productivity and outcomes since you all have lives and goals inside and outside of work. Reduce stress by aligning your responsibility and authority on tasks that become the sum of your job!
If you are interested in hiring an Executive Coach to help you navigate your career then email Nicki@theglasshammer.com for further informatiom