New Year, New You. Same Job?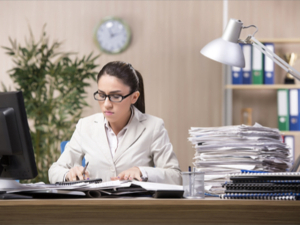 By Nicki Gilmour, Executive Coach and Organizational Psychologist
The holidays are often a blur but can be a time of reflection for some who want change in their jobs and careers as the year turns. Now is a good time to think about what you want out of life for the next 2-5 years.
If you like what you do, then you still should be thinking about a pay rise, a promotion and the bonus discussion that is looming in the next 30-90 days for most people in financial services.
When asking for a raise, there are two schools of thought. One strand of research says that women simply just do not ask for more money. The other branch of research suggest that women do ask but are not heard and more practically buffered with reasons why they do not get the same as men for the same job done. Policies such as percentage incremental increases for example contribute to systemic bias if women are hired at 10-30% less than the guy beside them anyway.
My advice, go big or go home. Explain in detail at every opportunity what you do prior to the annual review so that every step of the way, managers and HR know why you should be rewarded for your work. Then ask. Ask again. Ask for benchmarks. Ask what you need to do to get to the figure or grade you want. Never give up.
If you are in a place where you know that it is time to leave then work with your coach to reason out your thinking a little on what is motivating you to leave. Next week, we will look at why leaving can be a great path forward also. Face your fears and address what is fear and what is real. This way, you start the year empowered to make the right career decisions.
Nicki Gilmour is an industrial psychologist and qualified career coach as well as Founder and CEO of theglasshammer.com
If you wish to be coached by Nicki in 2017 she is taking on a small number of (paying) individual clients this year- please apply nicki@theglasshammer.com