Movers and Shakers: Mary Ruane, Senior Manager, Assurance, PwC Ireland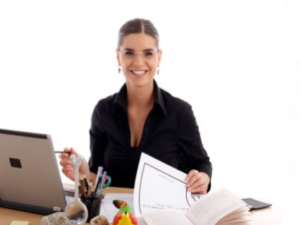 One of the most important lessons that Mary Ruane, Senior Manager of Assurance at PwC Ireland, has learned throughout her career is that if you do not take the initiative and express your interest in new opportunities, they might pass you by. "If you want to try something new or different, just speak up," advised Ruane. She continued, "There are endless opportunities and you will find that taking initiative and displaying an eagerness to learn can go a long way."
With this attitude, Ruane has been able to enjoy a variety of different roles and experiences at PwC, where she is currently responsible for establishing and building strong relationships with clients, internally and externally. "It is an interesting time in asset management right now, partnering with our Clients who have weathered the storm of the credit crisis and are now dealing with the wave of regulation that followed," said Ruane.
Career Path at PwC
Ruane graduated from Dublin City University in 2001 with a degree in Accounting and Finance. Shortly after, she joined PwC and planned to complete her auditing qualifications while working full-time. "I joined Assurance and was assigned to the asset management department, which was more by accident than design at the time. However, I quickly recognized that asset management was a growth industry that held a lot of different opportunities and that a chartered accounting qualification would provide a great basis for any professional career in Ireland or internationally" she recalled.
Ruane had a lot on her plate as she was learning the asset management industry, assisting clients with their audits, and studying for her professional qualifications exams, but after she passed her exams Ruane expressed her interest in supporting the development of young PwC professionals facing the journey she had just completed. . "Every year, we receive training on both technical skills and soft skills, and when the opportunity to get involved in the learning and education department presented itself, I took advantage of it," said Ruane.
She trained and worked as a tutor in the learning and education department for about two months where her role involved teaching the intensive training course to new associates. Ruane enjoyed training so much that she continued to teach courses for the next four years. "At one point, I had trained the same group of people for three years in a row at different career levels, which was an extremely rewarding thing to do," Ruane noted.
As a result of her commitment to training and on the job coaching, Ruane recently received a coaching award to recognize her developmental impact. "I benefitted greatly from coaching, and it is something that I have always believed strongly in from my first day at PwC," she noted.
Ruane continued, "Within my first two weeks, a senior manager –who is now a partner –took time out to provide me with detailed on the job coaching. She spent so much time bringing me forward and helping me understand the asset management industry, and I try to pay it forward by guiding others around me. Since coaching and training is something I am passionate about, it meant so much to me to receive the award."
After five years, Ruane was promoted to manager where she was asked to take on a team leader role. As someone who is always ready to take on new challenges, Ruane embraced this position and everything it had to offer. She said, "In this role, I enjoyed the aspect of interacting with people more and gaining a different perspective of the business."
When Ruane became a senior manager four years ago, she took on more responsibility working with clients and cultivating those relationships for PwC.
Advice for Professional Women
Ruane encouraged all women to find a role model or mentor who has achieved the success that they aspire to as well. She stated, "You may not realize all of the possibilities that are out there if you don't look up to someone who has already blazed a trail. Thankfully, we have a lot of female partners and senior managers at PwC, especially within asset management, so I feel lucky to be surrounded by so many inspirational women."
She also emphasized the importance of having many different mentors and role models, including male mentors and peers, who can offer unique perspectives and provide you with different angles from which to approach your own career path.
Having role models and mentors is a key factor in career development, but according to Ruane, it is equally important to never impose limitations on yourself. "Seek out and explore opportunities," said Ruane, "and if there is not a woman ahead of you who has already achieved the success you envision, blaze a trail yourself."
Career Support at PwC
One of the programs that Ruane has benefited from at PwC is the Career Mentoring program. She explained, "When you join you are assigned a career mentor –someone who you don't work with day to day and who is a number of years ahead of you. This person helps guide and coach you through any challenges you encounter as you advance in your career."
She continued, "My career mentors have been instrumental in helping me to get involved in different roles throughout the organization including training and the learning and education department. They have also helped create wonderful networking opportunities for me whilst suggesting courses and other development tools that would be relevant to my career advancement."
Ruane also emphasized the value of the networking sessions she attends with PwC and other service providers to discuss women's initiatives and share information and experiences.
In Her Spare Time
Ruane took up running last spring as a way to clear her head at the end of the day. "I don't think I have gotten any faster in the last eight months, but it is a great way to relax," she joked. Spending time with her family is also something that Ruane makes time for. "We like to get out of the city and visit relatives in the countryside and do fun things like attend festivals and other events," she said.
By Michelle Hendelman