Movers and Shakers: Natalie Runyon, Director, Global Security, Thomson Reuters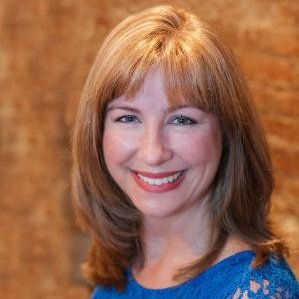 Natalie Runyon, Director of Global Security at Thomson Reuters, wishes she had known just how important it was to seek out leadership training and development early on in her career. Since she cannot go back in time, Runyon is doing the next best thing. She is developing female leaders through the "How to be the CEO of Your Career" program that she created and launched through the New York City Chapter of the women's network at Thomson Reuters. Supporting the advancement of women through this program has certainly been one of the most rewarding aspects of Runyon's career because she gets to combine her passions of leadership training and providing a resource for professional women.
Career Path
One might say that Natalie Runyon's career path was anything but linear. Yet all of her experiences have contributed to her becoming an influential leadership strategist for women who want to change the world, in her own words. Runyon was born and raised in Louisiana, and after graduating from Louisiana State University with a degree in International Trade and Finance, she was ready to explore life outside the Pelican State. Runyon headed to Washington, D.C. to work for the CIA, an opportunity she secured the year before when working as an intern the summer before her senior year of college. Determined to find her way to Wall St. to work in the financial services industry, Runyon attended The George Washington University part-time, while working for the CIA, eventually earning her MBA.
In 2003, Runyon packed her bags for New York City to begin her career in the Global Security group at Goldman Sachs. "This was shortly after 9/11, and I had the opportunity to get in on the ground floor of the crisis management program," said Runyon. She continued, "It was in this role that I discovered my love for training at all organizational and operational levels." Runyon excelled at crisis management, but after a few years she began to feel the symptoms of burnout set in. "Crisis management is 24/7, and when you are working in global security, the work never stops," she said.
Recognizing the signs of burnout, Runyon took advantage of a unique opportunity in 2008 to work on rebuilding the go to the Gulf Coast and help victims of Hurricane Katrina recover and begin to rebuild from the disaster that hit the area in 2005. "I had a personal stake in this cause," said Runyon, "since my grandmother lost her home in the hurricane. Helping with the relief efforts also gave me the opportunity to connect with people outside of the office, which was so rewarding."
During this time, Runyon received her Leadership Coaching Certification, which was a skill she would be able to apply effectively during her time helping the coastal communities of Louisiana get back on track and in her next endeavor. That same year, Runyon had the opportunity to visit Ghana to do humanitarian work with impoverished children. Speaking about her experience working in Africa, Runyon said, "For the first time, I understood on a much deeper level what it meant to be part of the non-dominant group." She continued, "It was through these experiences that I learned how important it was to give people the confidence to speak up."
With a renewed sense of purpose and an interest in how to pursue equality in the workplace through leadership development, Runyon returned to her position at Goldman Sachs. By 2011, Goldman Sachs had undergone major restructuring and Runyon's position was eliminated after several rounds of layoffs. However, like all of the events in Runyon's career, this bump in the road had a silver lining.
In 2012, Runyon accepted a job at Thomson Reuters in the security team. Following a series of events, Runyon quickly rose to become the most senior person in her region after 5 months on the job. Runyon was able to apply her experience in crisis management and leadership training and development to take charge.
Inspiring Women to Change the World
After her position at Goldman Sachs was eliminated, Runyon decided to take her career into her own hands by focusing 100 percent of her time and effort on a leadership development program she developed for women in business. Runyon said, "The ratio of men to women in the security industry is 90 percent to 10 percent, respectively." She continued, "This program helps women build their confidence, identify values, discover strengths, and recognize their impact."
At Thomson Reuters, Runyon became part of the steering committee of the New York City chapter of the Women's network. This is where she introduced her leadership training program for women and began testing it out on the group's members, which included women of all career levels.
"There are two schools of thought when it comes to gender equality in the workplace," said Runyon. She explained, "Is it the culture of an organization or the female mindset?" Runyon believes both of these factors are present for women working their way up the corporate ladder and identifies two key areas impeding the progress of women's advancement. Runyon said, "There is a lack of confidence and a lack of female mentors in senior level positions across most industries and sectors . My goal is to help move the needle for individuals. The leadership program focuses on building up the confidence in women and the rest will fall into place."
What's Next for Natalie Runyon?
"The women's advancement discussion has been taking place for a long time," said Runyon. With her impactful leadership training program, Runyon hopes to contribute to the progress being made in this area, especially in male-dominated industries like the technology industry.
Runyon's "How to be the CEO of Your Career" program has been so well-received, that it has been rolled out to nearly 100 members in just a few months time. Following from this success, Thomson Reuters is incorporating the program into the companywide Diversity and Inclusion strategy. Patsy Doerr, Head of Diversity & Inclusion, notes, "Natalie's program is a tremendous asset for our company and aligns perfectly with our strategic priority of helping to develop and advance diverse talent." Given this success, Runyon has decided to apply the tenets of her program to the team she leads in the Security division. Although Runyon's program was designed to inspire women, anyone can benefit from the lessons of confidence building, shaping your personal brand, and advocating for yourself through strategic networking.
"I am interested in using this program to achieve the collective development of my team and to leverage each individual's strengths for greater team performance to benefit Thomson Reuters," said Runyon.
In Her Spare Time
When she is not busy inspiring future female leaders, Runyon enjoys international travel and makes it a point to plan a new adventure every year. Runyon is also very passionate about supporting causes that matter to her and actively involves her husband and 3.5 year-old son in these activities as much as possible. "I have a fundamental belief in equality," said Runyon. This belief is reinforced by her consistent support of female political candidates and by participating in events like marching in a Pride parade with her family and church group.
Natalie Runyon is certainly an example of someone who walks the talk when it comes to women's advancement. She said, "Everyone who is successful had mentors to guide them along the way." Runyon acknowledged a few mentors in her life and is grateful to have the opportunity to pay it forward through her leadership development program for women.
By Michelle Hendelman, Editor-in-Chief