Voice of Experience: Stacy Bash Polley, Partner, Co-Head of Fixed Income Sales, Americas, Goldman Sachs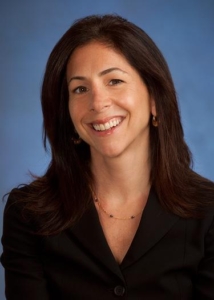 According to Stacy Bash Polley, Partner and Co-Head of Fixed Income Sales for the Americas at Goldman Sachs, it's important for senior women to serve as role models and advocates for the next generation of women in finance.
Bash Polley, co-chair of Goldman Sachs' Firmwide Women's Network, said that the group's events are designed to make senior women aware of their own impact on career development.
She explained that in her experience, there are three ways that women engage: as role models, mentors and advocates. Role models are the most passive of the three, serving as visible examples of career success and inspiring younger women to visualize their own career trajectories. Mentors serve as coaches and counselors, guiding women to optimize their current situations to achieve success. Advocates actively engage in the tactical management of someone's career, identifying the platform that will allow that person to combine his or her passion and skill set for maximum performance.
"All successful women become role models, so we want them to understand that with more visibility comes more responsibility. Once a woman becomes more senior, she should become a mentor or advocate of more junior women and pay it forward. This is how we get critical mass," she said.
Career in Financial Services
Bash Polley was raised in Queens, NY and went on to do her undergraduate work at SUNY Albany. She graduated with degrees in Finance and Management Systems.
Her first job out of college was in technology consulting at Ernst & Young. "I designed mainframe computer systems for three years, but I always had an eye on Wall Street. To get myself on this path, I went to get my MBA at Wharton."
After completing the Summer Associate program at Goldman Sachs in 1993, she joined as an Associate in Fixed Income Sales in 1994. The fixed income markets were very difficult in 1994, she explained and two months into the program, many of Wall Street's biggest firms, including Goldman Sachs, reduced the size of their workforces. "It was a lesson I never forgot: businesses are cyclical and you have to figure out ways to stay positive and motivated," Bash Polley said.
She worked hard at developing relationships with her clients to turn them into some of the most important clients of the firm. In fact, she said, one of her proudest achievements has been the ability to differentiate herself, not just in becoming a top producer, but also understanding the needs of her clients and delivering solutions that helped them manage their own businesses.
She added, "I'm also extremely proud of the legacy I'll leave in sponsoring, mentoring, and promoting women in the field."
Bash Polley is member of the Firmwide Diversity Committee and co-chair of the Firmwide Women's Network. "Of course, we talk about issues that are germane to being a woman, like work-life balance. But the events are also very focused on discussing business and commercial issues."
Changes in the Financial World
Bash Polley says she is fascinated by the increasingly global nature of business. "The thing that excites me the most is the way the world has changed. We are now always thinking globally in terms of opportunities for our clients, particularly when it comes to the growth markets."
"Growth markets are a big focus for the firm, and not just for us, but for clients as well. We want to be sure we have the best resources and strategies for a global client base."
Though changes in the industry have led to questions about what the future will bring, Bash Polley wants to ensure that young people are able to see the benefits of a career on Wall Street. "There's also a lot going on right now that affects how we run our business. But with every issue or crisis comes an opportunity to learn and to make an impact on the industry," she said.
Advice for Women in Financial Services
"Women are gaining momentum in the industry, and the overt barriers to success are largely dismantled. Now that we have made these great strides, we want to use the momentum to focus on how women can produce strong results in their work," Bash Polley said.
"Having managed both women and men, I've seen that women sometimes overanalyze," she continued. "Women tend, when thinking about the next step in their career, to think about all the consequences of asking for a challenge. They think, 'I've just got into the groove or momentum of work life balance – how will this new role interfere?'"
She also noted the benefits of confidence. "You have to have confidence and act like you've already arrived. Many people wait until they are given the promotion before acting like a managing director. It's a self-fulfilling prophesy."
Bash Polley also shared her "24-hour rule" for work and for her personal life. "When you're a passionate person, sometimes you respond passionately," she said. "But when you get bad or unexpected news, it's better to take a deep breath and not respond right away. After you've had time to think about it, you can respond in a way that your comments get heard, instead of your emotions. This has served me well in so many ways."
In Her Personal Time
"Putting time into my philanthropy is very important to me," she said. "Given the limited time we all have, my advice is to try to marry your philanthropy with your passions."
Her interest in performing arts has led her to take seats on the boards of the New Victory Theater and the New York City Center. "It's important to have passion in your life – it makes you more well-rounded. This is what truly gives you balance."
By Melissa J. Anderson (New York City)