Diversity 2.0 Means Fixing the Systems, Not the Women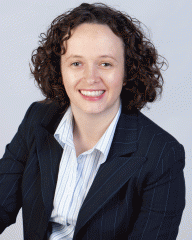 By Nicki Gilmour, Founder and CEO of The Glass Hammer
Where does the fine line lie between lip service and action when it comes to gender and other diversity initiatives? Can institutionalized behaviors be changed? Is there hope that women can reach critical mass in leadership positions in the middle, upper, and most senior echelons of business?
Well, research conducted in 2010 shows that we are still not hitting the 30% mark needed to make a difference. Many firms have stated diversity and gender parity as a goal (let's call that diversity 1.0) but have not understood what it takes to manage the whole notion of assimilation throughout the processes of the organization. Then they wonder why the needle isn't moving.
It is my observation that many companies are still trying to fix the women and don't understand that team dynamics at play may undermine their good intentions when good processes are actually needed to realize the successful integration of talented people irrespective of gender, ethnicity, etc. Programs that take a critical mass approach to gender inclusion will be more successful.
For example, Renée Haugerud, founder and chief investment officer of the $1.1bn hedge fund Galtere, recently talked to the Financial Times about founding, along with along with Lauren Templeton, Lauren Templeton Capital Management, a multi-disciplinary trading program at the University of Tennessee, designed to represent a female perspective. Haugerud expressed the need to understand brain chemistry differences in trading and is adamant that critical mass is needed to keep women trading. As the FT quotes:
"One or two women on a desk of 20 men is not enough, because they will just learn to blend in." That is in the unlikely event they manage to stay on the team: "Women in hedge funds are steered into research and sales – you have to fight to stay in the trading arena."
An Issue that Crosses Industries
We discovered a similar issue with women in technology who are encouraged to stop programming and move into project management. The Anita Borg Institute for Women and Technology and The National Center for Women & Information Technology did some research around this (and, in fact, we held an event for 200 technical women to inspire them to stay tech-focused). As with trading it seems, there is definitely a broken pipeline issue, as women entering the industry doesn't seem to guarantee they will stay there.
Putting women on the replacement slate as candidates is also a work in progress and snapshots of figures of women in leadership vary year on year. It's affecting women in the university system as well. Dr. Lucie Lapovsky, Board Member of The White House Project, and Co-Editor of TWHP's recent Benchmarking Women's Leadership report, says:
"The White House Project's comprehensive Benchmarking Women's Leadership research released in 2009 shows that there has been no change in the numbers of women college presidents in the last 10 years. Because women now head up some of the most prestigious of these, it's a surprising figure. But currently over half of all college Presidents and Chancellors are over 61 and will be retiring. After a presentation on the Benchmarks report, those attending a specially convened American Council on Education meeting to explore the leadership issue, the group reaffirmed its commitment for ACE to continue its work to get more."
The Connection Between Leadership and Resources
Leadership plays a big role as resources are needed to move the needle.
Call it being gender bilingual or having Gender IQ, but the fact remains some people still don't understand that its not about convincing senior executive management and others that forcing women to act more like men in the organization will bring the best results for the business.
Each firm has its own DNA of course, and a deep understanding of what the strategic and business outcomes should look like around gender parity is the first step. Operational commitment and metrics to plot progress is necessary – with managers leading from the front, incentivized to do so and supported by HR, not the other way around.
Laura Liswood, author of The Loudest Duck and Goldman Sachs senior advisor, draws parallels to market failure and lack of gender equity in her recent Huffington Post article. She writes, "Leaders make things change, either for the better or worse by their action or inaction. Gender equity does not happen because it is wished to be so. Leaders must make it so." She continues:
"Gender inequity is also about efficiency. Often managers are not rewarded for the ability to recruit, retain, and promote their diverse talent. Short-term awards of compensation are often focused on profits without the calculus of costs of retention, loss of female talent, and dissatisfied women who 'off ramp' from one employer and "on ramp" to another with more opportunities."
I recently saw Laura speak at the Goldman Sachs Brokering Change: A Wall Street Multicultural Women's Exchange Conference. Leadership support is evident in Goldman Sachs, creating empowering dialogues for the women themselves and implementing processes that level the playing field, reduce bias and create a system that is meritocratic in its principles. Are these systems fool proof? Of course not – there are many human factors such as the deep unconscious biases that are very hard to remove entirely. Reduce yes, eliminate probably not (until Apple invents an app for that, perhaps). The point is, this is diversity 2.0 in action. Advanced support around fixing the systems not the women is what all firms should be thinking about in 2011.
Support to Grow and Thrive
Talent management means not only attracting and hiring the best individuals, but creating an environment where that talent can grow and thrive. But what you want and what your company has planned for you may be two different futures, according to the Harvard Business Review article on "How to Keep Your Top Talent." According to the report, 1 in 5 people think their aspirations are not in line with their company's plan for them. And, the article states, by the end of 2009, 21% of employees could be described as highly disengaged – "those most critical of their coworkers, admittedly reducing their effort, and looking for new employment opportunities." According to the HBR, only 8% of employees were highly disengaged in the first half of 2007. Numerous recent reports show that employee engagement is not improving. One reason for this is that today's high performers want more from their employer – they want to work for a company that stands for the same values they do.
Our new site, www.evolvedemployer.com allows you to learn more about a company's value set and culture before you join – including its efforts toward diversity and inclusion, sustainability, work/life issues, etc – which is good for you and for the company. For example, the companies that do not openly provide and encourage flexwork policies may risk losing high performers, as flex work is evolving from an almost exclusively female perk designed around childcare needs to a work-force-wide expected feature – which bodes well for its ultimate acceptance at any workplace.
Underscoring the importance of progressive workforce benefits, this year in the Fortune 100 Best Companies to Work For survey, there is a "perkfinder" function which allows you to identify programs and policies around flex-work, same sex benefits, compressed work weeks, job sharing, and even gym membership.
Companies Need to Measure Their Progress
My advice to firms that are trying to get results but feel it is not happening as quickly as they would like is to examine your culture formally with an audit. Find out what your employees really think about their roles and the compensation, review, and promotion system attached to them.
Jane Weiss, co-founder of Women's Roadmap explains, "Culture audits provide an organization with valuable information about what policies and practices exist in key areas that support an organization's performance and how effective those initiatives and programs are aligned – or not – with the real day-to-day experiences of employees."
Here are a two issues to consider:
How does management communicate?
In a recent FT article, Lucy Kellaway compares Statestreet's hyperbole in its layoff holiday message with Gawker's honest staff communication around management changes. Everything starts with communication – what is the messaging to the women in the firm?
How useful are the networks, affinity groups, and mentoring programs?
And if there isn't a grassroots effort, is it because the people in the firm are scared to stick their necks out? Proclaimed meritocracies are sometimes institutionalized Darwinesque cultures that are far from level playing fields. 2011 will see many discussions around the improvement of sponsorship and mentor arrangements for women. For example, as Catalyst and HBR have recently shown us, the benefits of mentoring have been significantly fewer for women than for men.
Culture Means Unwritten Rules
Culture is a tricky one. It's sometimes invisible to the naked eye. Ann Daly, one of our contributing experts, encourages women to know their workplace culture, so as to play within the boundaries and win. In a recent blog post, she explains:
"Culture is the web of signs and symbols that enmeshes us so completely that we imagine it is inevitable, or "natural." Everything from language to images and institutions to rituals are part of this deep structure for our everyday lives. That's why patriarchy is so hard to pin down, let alone change."
Firms need to understand the strategic value of a totally inclusive culture and the commitment to see it through just as if were any other business objective.
For deep change to happen, objectives must be set, measured, and made public. For example, when Working Mother Media formulates its best companies list, it asks companies the following questions:
How many women corporate executive hires year on year
How many women are participating in management or leadership training
What % of women are participating in formalized executive succession planning as a % of women and as a % of total staff
How many women were promoted last year who utilized a formal flexible work arrangement (if you have a flex-work scheme)
Are there formal compensation policies reward managers who help women advance?
Women should be able to ask these questions of their own companies.
There are the unwritten rules that, for better or worse, are ingrained into business culture historically. Make sure everyone knows how to play the game, or risk watching celebrated hires leave in significant numbers, putting us back to square one – and no one likes to have the same boring conversation over and over again. Remember, as Albert Einstein once said, the definition of insanity is "doing the same thing over and over again and expecting different results."
Have a great festive season and here is to Diversity 2.0 in 2011.