How To Achieve Growth and Renewal at Work and Life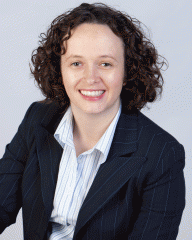 By Nicki Gilmour
It is the holiday season and end of year.
Many of us are sprinting towards the finish line, busy with deadlines and projects that need to be cleared off our desk this week so that we can take a break over the next few weeks.
Taking a break is very helpful. But, how do you really use your break to feel renewal and even perhaps growth? I believe that learning from the good and the bad and having a growth mindset gives us what we need to be better, more effective and have more of everything we want.
These past few years, I have become very interested in neuroscience and how our conscious and unconscious mind works for us and against us. This has been in service of helping my coaching clients break life-long paradigms implicitly formed via constructs over time from birth which just don't work for them. How we see things matters since we evaluate our options through that developed over time lens. For example, people who operate with a lens of loss will have a tougher time seeing the opportunity or gains in a situation and rather see what they don't have or didn't get. Opposite to that example, are people who have an over tuned mental model around aspiration as they will goal set around aspirations without a grounding on the resources and factors that are needed to get there.
It is the ability to be able to create and use strategic insight by literally conduct ongoing self-appraisal accurately, that allows you to know what strengths can be deployed to achieve your goals; real ones that matter. Goals that enable growth and renewal one thought, feeling and action at a time.
Here are some TEDx talks to enjoy over the holidays as a change of scene and some "off-task" time can be very good for the brain!
Happy Holidays to theglasshammer readers and if you wish to have an exploratory coaching call (at no charge) to see if coaching can help you, then email nicki@evolvedpeople.com