Voice of Experience: Francesca Harris, Business Development Manager, PwC UK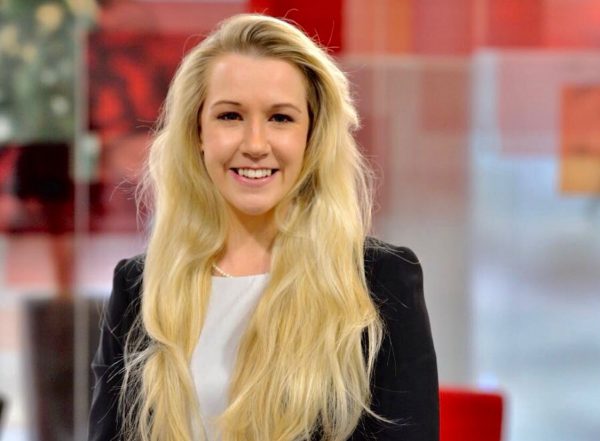 By Cathie Ericson
"Know your worth, and keep striving for where you want to be compared to where you are," says Francesca Harris.
She advises tapping the knowledge of the people and talent that is all around to develop yourself further. "Find someone you can reach out to who has already arrived where you hope to be and seek their advice and support to see how they got there," she says.
Over the years she has realized the power of reaching out to people who are more senior than yourself and investing time in those relationships, rather than being intimidated by who they are.
"Be fearless and take risks," she says. "You can never be wrong trying to do something right so run with it, and there will always be people there to support you.
A D&I Pioneer
Harris started her career in London in the online digital space, primarily in the music and entertainment industry. It was a similar skill set as business development, and after four years she accepted a job offer from PwC and moved to Birmingham where she currently focuses on the private business market and growing client portfolios. Each day is a fascinating mix of helping businesses conquer a challenge or entrepreneurs who are working toward getting to the next level.
But the professional achievement of which she is most proud is her recent honor as Barclays Diversity Champion DIVA 2018. "When I saw the short list, I was amazed at the heavy hitters and outstanding women who had been nominated so it was a complete surprise when I was named the winner," she says.
Over the past few years, diversity and inclusion has been her "pet project" that she has worked to drive forward by building connections among friends and colleagues. Harris is also a very active PwC GLEE ambassador – PwC's LGBT+ internal network, headed up by PwC partner Brian Ashmead-Siers established to drive equal representation.While there is still much to be done, she is proud of the progress that has been made and the work that PwC is doing in particular. One new initiative centers on the pay gap and the firm's move toward a 50/50 short list for each positon, meaning which an equal gender split will be considered.
She also is active in external networks such as the Midlands Alliance Network that she and other corporate colleagues have built over the past three years, and LB Women, which is focused on lesbian and bisexual women.
While it can sometimes feel as though there's a double glass ceiling, she is encouraged that people are routinely breaking through that barrier, and she knows that past generations probably had it a lot harder. "People's behaviors around inclusivity are changing for the better, and now it's important to continue to be visible so others can be educated on the challenges that they might not realize exist," she says.
And of course as diversity and inclusion improve at a rapid rate, she looks forward to how far it can progress so the next generation won't have to deal with the same issues.
Out and Proud
Harris finds that being out has helped her build better relationships because when you are closeted, there is a lot of your life that people don't see and can't understand. "You're always frightened you will slip up and share things you don't want to, so you tend to be more closed off," she says. But when you're just meeting someone and can feel free to share personal details, it adds a level of trust to that relationship right away.
She also appreciates that she can be a role model for others, even sometimes from afar. When you are open and visible about who you are, others who may be struggling can see that and say "She's doing it and seems to be ok, and maybe I will too."
"Even if you never interact with them, you can be a lighthouse that offers that level of comfort," Harris notes. She says that she occasionally mentors people who are frightened they won't be accepted as being out, so she urges them to realize they will always be able to find a support system. "The most important thing you can do is be yourself; in fact you can't be successful without it," she says.
And she finds it beneficial on the client side to show that the firm has diverse people and therefore is apt to offer better, more-rounded solutions.
"Once you take everyone's strengths, the whole becomes better. Why would you have a team that all thinks the same," she wonders.
Harris relaxes by painting, and an avid traveler, she will soon head to South America. But to her, family is most critical, and she is over the moon proud that she has just found out she is soon to be an aunt.