Voice of Experience: Kathleen Kelley, CEO, Queen Anne's Gate Capital Management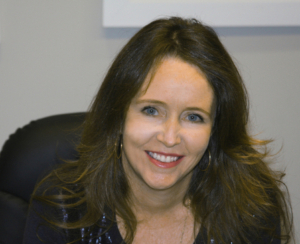 By Cathie Ericson
It's vitally important for women to find a mentor early on who can help them navigate their path, says Kathleen Kelley. "I was lucky enough to find Paul Jones, who became my mentor, but that was a fortunate accident since I hadn't set out with that as my mission. It's important to think about who would be the right mentor and establish that relationship early on."
After studying math and economics in college — which, incidentally, she believes that all women should take math courses whatever their career aspirations – Kelley became a portfolio manager at Tudor Investment Management. She spent 10 years there, initially doing research and then moving to portfolio management, where she ran a macro portfolio focusing on commodities.
She moved to Kingdon to run a macro portfolio for seven years and then took a year off and moved to London with her kids. When she returned, she started her own fund, Queen Anne's Gate Capital Management, named after the street they lived on in England. While the firm was focused on the fund when she first started it, it has evolved to offer research as well.
Going out on her own is the professional achievement she's most proud of, primarily because of the example it sets for other young women. "They need to see the opportunity set available to them, but they can't if they don't see other women taking those steps," she says. "That's one of the reasons it was important to me to take that risk and start my own firm."
Currently she specializes in consulting to complement her past 20 years where she has focused on investing and portfolio management. Commodity markets have always been her specialty, and she notes that the recent renewed interest in the space is promising. She also believes there is a trend for hedge funds and asset managers to meet in the middle: As the fee structure and performance of hedge funds have been maligned over the past couple of years, asset managers have been accumulating more of the assets as they broaden their reach. "I believe there are increasing opportunities for companies like mine that serve both hedge funds and asset managers," she says.
Bolstering Women's Career Prospects at All Levels
Her focus on the financial world extends to her philanthropic pursuits. Ten years ago she co-founded the High Water Women Foundation, which offers an annual impact investing seminar in the fall and trains volunteers to teach financial literacy. "We were early to the space, which has been growing like crazy, so the program keeps expanding to meet overwhelming demand."
Kelley admits she is frustrated by the slow progress women have been afforded, especially when you consider the make-up of corporate boards and realize many companies have no women represented. She sees how the problem perpetuates itself: If a man joins a board and they mention they need another member, he'll call his colleague. "We need to put the same buddy network in place to facilitate this process for women," she notes.
To that end, she says that most of her friends in the industry are actively promoting other women but can always do more.
Closer to home, she continues to foster her kids' interest in culture and travel. They are half-Spanish so they visit Spain regularly, and she and her daughter are training together to run the London Marathon.
Kelley serves on seven non-profit boards, including her alma mater Smith College and London School of Economics, as well as High Water Women Foundation.