Voice of Experience: Anita Romero, General Counsel, Global Consumer, Citibank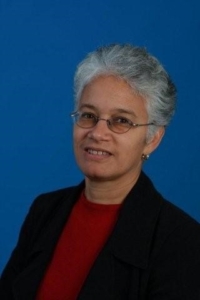 By Cathie Ericson
It is who you know. That's what Anita Romero figured out over the course of her career, and wishes that she had known earlier. "When you're first starting out, you're so focused on doing excellent work that you don't realize the many benefits of seeking advice from peers in your network," she says. "People learn over time, but had I known that up front it would have really helped."
From Government to Finance
Romero started her career at the New York City Economic Development Corporation (EDC), which is the City of New York's primary economic development vehicle. During her tenure with the EDC, her goal was to help keep business in the city, including the redevelopment of Disney's New Amsterdam Theater and other magnets in Times Square.
After 12 years she went to work for the Traveler's Group which merged with Citicorp, creating what is today known as Citi.
Since her career up to that point had been in government, she didn't have direct product experience at a financial services firm, so she completed a rotation through different legal areas of this financial services company. She said that although the experience felt a bit like being a first-year associate again, it was valuable in helping her stretch outside of her comfort zone – advice she offers to other professionals.
"Many attorneys are very focused on a career path that only goes up, as opposed to horizontally, but sometimes doing something complementary can really help you develop, whether you are new to a job or are more seasoned in your career."
After a year of rotation, she chose a permanent home in corporate law, principally doing securities work as well as mergers and acquisitions, an active area since the company was in a buying mode.
Subsequently, Romero worked as Deputy General Counsel of Citi's international business segment, in which she had to face one of her first challenges, the 2002 Argentine crisis, which involved lots of "firefighting" as she says. She then returned to the corporate law department to oversee corporate legal functions that support the company as a whole, including human resources, employment law and M&A. Now, she serves as General Counsel for the global consumer business and Citibank NA, the largest subsidiary of Citigroup.
The team that she's built at Citi is the professional achievement she's most proud of. "We are committed to having a high-quality and diverse team," she says. As the Legal Management Committee sponsor of the company's Talent Development program, she actually spearheads that function for the legal department as a whole.
Technology As an Industry Game Changer
As technology evolves, so will the industry. "Startups are seeking to disrupt what we've been doing as banks in the digital experience, and while some do it well, they are operating under a different regulatory environment," she says, noting that fintech entities aren't required to be licensed the same way that banks are. "The world has changed for banks in terms of regulatory expectations, and so we are constantly analyzing and adapting to the new model."
Romero says that Citi is whole heartedly focused on radical digitization, always seeking ways to reduce friction for customers and improve their banking experience.
Promoting Hispanic Culture through Mentoring Others
Citi supports a number of employee networks, including Citi Women, a corporate-wide diversity effort for attracting, developing, advancing and retaining female talent at all levels within Citi.
Since one of her passions is to give back to the community where she lives, Romero, who is of Puerto Rican and Cuban descent, is the sponsor of the Hispanic Heritage Network for the New York tristate area.
"It's a terrific organization that is trying to connect network members to each other. Our members appreciate the opportunities for both networking and career development."
They have sponsored initiatives, such as Café con Leche, where participants have the opportunity to talk with senior professionals within the organization. "They can use them as a sounding board on their career, in an intimate environment where it is comfortable to discuss their career path or other specific situations," she points out.
"It's all about developing and advancing our people and realizing that we can harness our different backgrounds and heritages to promote workplace success."