LGBT Leadership Update: Rising Corporate Activism and Executive Pride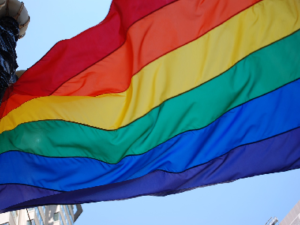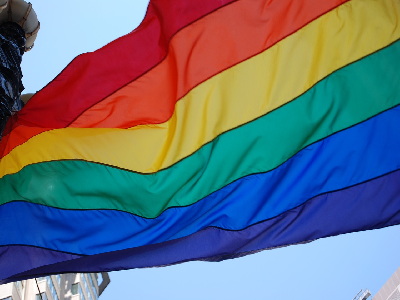 By Aimee Hansen
With June, we turn to Pride Month on the diversity calendar, so let's focus our spotlight to recent progress on advancing LGBT inclusive business cultures and LGBT executive leadership.
Corporate Activism Defends LGBT Rights
Recently, state law setbacks to the LGBT community (and human rights) have one positive side effect: they've led to a collective backlash from companies and employers who have united to defend LGBT rights.
Repeatedly, companies have been asserting to state lawmakers that upholding LGBT rights is a necessary condition for attracting and maintaining the best talent for businesses.
Since North Carolina passed an anti-discrimination law that failed to protect against discrimination based on sexual orientation or gender identity, over 200 business leaders – including CEOs and executives of major companies such as Apple, Bank of America, Citibank, Ernst & Young, Goldman Sachs, Facebook, IBM, Microsoft, and more – have signed an open letter to the state governor calling for a repeal to the "HB 2" law, stating that "such laws are bad for our employees and bad for business".
Canceled plans by Paypal, Deutsche Bank and performance artists are estimated to have cost the state "tens of millions in dollars of losses". Meanwhile, companies also joined in activism with an open letter to state leaders in Mississippi to repeal "HB 1523", which gives individuals or organizations license to discriminate against LGBT people based on religious justification.
In the Harvard Business Review, author Andrew Winston points out that business has been ahead of the public curve when it comes to LGBT rights. Winston notes that over half of Fortune 500 companies were offering domestic partner benefits ten years ago when only 35% of Americans supported gay marriage (and 55% opposed it), and that today corporate adoption of anti-discrimination policies based on gender identity (66% of companies) outpaces public acceptance of transgender rights.
In the case of LGBT rights, Winston argues the moral imperative of non-discrimination in the workplace and the economic motivation to thrive with diverse customers are so understandably linked that business is "pro-actively influencing societal norms."
LGBT Diversity Associated with Stock Performance
Influencing policy is part of the equation, but building an LGBT-inclusive culture is another thing. When LGBT employees do not feel free to be themselves, when they feel they have to "hide in plain sight", it's proven costly not only to employees but to business.
When diversity is celebrated and genuinely fostered, not only individual productivity but company productivity seems to benefit. According to a recent report by Credit Suisse, the stock of companies that exhibit LGBT diversity outperform the stock of companies that do not.
LGBT diversity was factored by companies that have openly LGBT leaders and senior management, are voted as leading LGBT employers, or have many employees in local LGBT business networks.
The LGBT basket of 270 companies outperformed the MSCI ACWI by 3% annually since 2010, as well as outperforming a custom basket of companies in US, Europe and Australia by 1.4% annually.
The correlation of LGBT diversity with performance is important, since according to the report, 72% of senior LGBT executives say they have not come out at work, which is not surprising when it's still legal to fire someone based on sexual orientation in over twenty states and based on gender identity in over thirty states.
Celebrating LGBT Executive Role Models
Celebrating diversity at the very top, for the first time in the three years since its introduction, a woman topped the 2015 list of the 100 Most Powerful LGBT Executives in the World, named by OUTstanding and the Financial Times.
Inga Beale is the first female CEO of Lloyd's of London and openly bi-sexual. As she told The Guardian, "It's not about me. It's about what you do for other people. For me, it's so important because you need these role models."
According to OUTstanding as reported in Entreprenuer, recognition is critical since closeted LGBT employees are 70% more likely to leave a company within the first three years.
The list of LGBT power executives, for which activism outside of the workplace is also taken into account, included several from the finance world, including Accenture's Sander van't Noordende (10), Citi's Bob Annibale (28), Goldman Sach's Gavin Wills (36), and PwC's Andy Woodfield (78) and Mark Gossington (82).
Speaking to the inclusive culture fostered at Accenture, Sander van't Noordende has said, "Only when people are comfortable in their workplace will they be able to get the best out of themselves," advising individuals to not only value their difference, but also find a company that values their difference too.
Promoting LGBT C-Suite Leadership
Stanford is also stepping up to encourage aspiring LGBT executives to value their difference. Stanford Graduate School of Business introduced the Stanford LGBT Executive Leadership Program, which will first take place in late July 2016 and is accepting applications until June 24th.
With a focus on fostering authentic and impactful senior LGBT leadership and network building, Stanford states, "This is the only Executive Education program of its kind offered by a leading business school to address the significant gap in leadership for lesbians, gay men, bisexuals, and transgender people in the C-suite."
According to program co-director Tom Wurster, the one-week training is ideally aimed at "the LGBT executive with a minimum of 10 years professional experience and 5 years of management experience who is preparing to take on more significant leadership roles."
More visible leadership within more significant leadership roles – out and proud and C-Suite is the call.
Save
Save