DESTINATION C-SUITE: Silicon Valley Tech Leadership While Female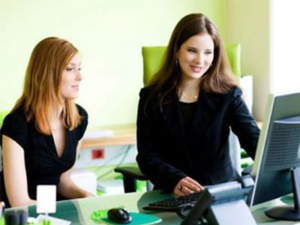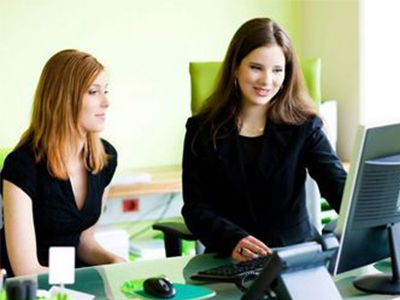 Donna Wells, CEO of Palo Alto-based Mindflash, has managed teams as large as 150 and budgets of $250 million at companies such as American Express and Expedia. She's also held senior roles with organizations including Intuit and Charles Schwab. She has served as CXO for three Silicon Valley start-ups, including Mint.com, where she came in as employee #9 as its CMO and built a national brand with a bare-bones budget.
A couple of times a year, a former female colleague from my Fortune 500 days calls for advice on how to break into a Silicon Valley leadership role.The fact that I don't get those calls more often is telling…and disappointing.I've had to good fortune to work with some of corporate America's best and brightest women.And after nearly 20 years in the Valley, I am also a passionate advocate for making a career in high tech and grabbing the chance to make a real "dent in the universe."So, why don't more outstanding female corporate leaders make the move to leadership roles in high tech here?My take is that the environment is unquestionably challenging, but that corporate women are also often focused on the wrong risks.And I believe there are shifts in our approach that can increase the flow of corporate women into the Valley significantly.
Challenging the Environment
Even a cursory scan of recent Valley press indicates that the big companies in the Valley are flunking diversity. A recent report from Fenwick & West LLPreveals that women hold just 11 percent of executive positions at Silicon Valley companies, compared to 16 percent in the S&P 100. The implication is that women from outside of the Valley looking to move in at a senior leadership level are shooting the gap for a very limited number of places.I'm optimistic that, with increasing public and investor pressure on these companies to diversify their leadership, we'll see progress over the next 5-10 years.But if you're a woman looking to move now, my advice is to target companies that you are passionate about and that are showing relatively better leadership and Board diversity (such as Pandora) and/or making public commitments to improvement (like Intel).
The challenge is obviously greater for women without a technical or product background. While it's true that Sheryl Sandberg joined Google in 2001 as its Vice President of Global Online Sales and Operations and Angela Ahrendts joined Apple in 2014 as Senior Vice President of Retail and Online Sales without an engineering degree or tech experience, both brought unique, complementary skills to the company's leadership. Those opportunities are few and far between, but with careful research into the challenges facing the Valley's biggest firms, you just might find a key pain point that your legal, financial, regulatory, governmental, marketing, retail or operating experience can solve for one of the Valley 150. Ironically, one of the better Valley opportunities right now is for senior women that have led high-profile, successful diversity initiatives at F500 firms.
The other option to break into the Valley is to start your own business.In my experience, that's even less often considered, but possibly more often successful. If you have identified a problem that you believe technology can elegantly solve, at scale, and at a profit, this might be the route for you.As CEO of your own startup, you can be successful without a computer science degree (though it certainly would help) if you bring strong strategic thinking, recruiting and leadership experience. Financial analytics and salesmanship also required. Only two women in my network have ever approached me with this as their initial idea, and both have become success stories.
Focusing on the Wrong Risks
A Fortune 500 leader's experience often trains them to focus on the wrong risks and prevents them from making the move to the tech industry (in the Valley or elsewhere). A former classmate of mine told me recently that all four of the Fortune 500 companies he'd joined since business school were now out of business. I think his experience illustrates well the risk profile most common among my Fortune 500 friends: over-estimating the risks of changing industries and/or moving to a smaller organization and underestimating the risks of staying with an organization that is not continuously innovating. While it may feel comforting to draw a large six-figure paycheck in the years between the start and obvious end of your global brand's dominant leadership position, it's more rewarding and often more lucrative to be on the executive staff of the startup that's pulling the rug out from under those same companies.
Preparing yourself to take the plunge
There's a great deal that anyone in a Fortune 500 role looking to get into a Silicon Valley leadership position can do to increase their odds for success in making such a change, but by far the most important is building a network here.A woman I know who went from leading a nonprofit in Washington D.C. to running her own tech startup in San Francisco first leveraged her board members from the tech sector; then joined a think tank comprised of politicians, academics and tech executives; and then asked for introductions from that core of technology connections to their networks.She soon had a significant, senior network in the Valley that was instrumental in her securing funding and kick-starting her hiring.It's an approach many women can and should take.
Conclusion
I don't minimize the continuing, systemic challenges that female leaders face in Silicon Valley.Over the last year, I've been the only female Limited Partner in a room of 40 and the only female speaker during a two-day tech conference. Some days, it's a tough gig. But I agree with Newsweek in labeling the power of digital, mobile, social and cloud technologies as "our era's Industrial Revolution." And during this Revolution some will have the chance to create new products, industries and even economies.I believe most of those people will be doing so from an Ikea table somewhere south of Marin and north of Gilroy.And I fully expect that, someday soon, half of the chairs at that table will be occupied by women.
Guest contributed by Donna Wells
(Guest advice and opinions are not necessarily those of theglasshammer.com)