Professional Women in Brazil and the Landscape for Working Women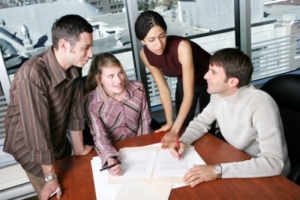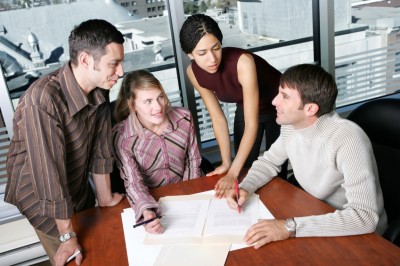 How easy is it for Brazilian woman to climb the corporate ladder in modern day Brazil? Brazil's women have been making rapid but quiet advancements over the last decade. At the opening of the U.N. General Assembly in 2011, Dilma Rousseff, Brazil's first female president announced that the 21st century is the century of women. "I speak to you with a feminine voice; it's the voice of democracy, of equality." Today her words seem to be ringing true as the trend of women entering into the Brazilian business world steadily increases. They have narrowed the gap in education and are now graduating at a faster rate than men. However when it comes to senior level positions within the corporate world, Brazil is still lagging far behind,
Top Brazilian Women in Business
1. Maria das Gracas Silva Foster
As the CEO of Petrobras, Silva Foster is undoubtedly the most powerful woman in Brazil. She was also voted the 18th most powerful woman in the world by Forbes. Petrobras is a massive oil conglomerate and has the distinction of being the largest company by sales in the Southern Hemisphere. She grew from humble beginnings in a Favela or shanty town and still lives in a modest apartment between two large apartment buildings. She is known for her humble, down to earth demeanor and as the first woman in the world to head a major oil-and-gas company.
2. Chieko Aoki
Aoki is the CEO of a luxury hotel chain called Blue Tree Hotels based in San Paolo. A native of Japan, Aoki went to law school in San Paolo before rising through the ranks of the hotel industry and eventually founding her own luxury based hotel chain. Last year she saw the company earn $170 million in sales. This figure rose for the 2014 FIFA world cup and is expected to explode in anticipation of the 2016 Olympics.
3. Luiza Helena Trajano
As CEO of Magazine Luiza, a retail company Trajano was headed one of the most gainful Brazilian Retail stocks last year. She is rumored to have been offered a cabinet position by the president overseeing the growth of the countries small-companies sector. Today she has over 700 stores throughout Brazil. Her business strategy of targeting the bottom of the socio-economic pyramid has made her extremely popular with customers and employees. She is known as one of the few business people who have successfully been able to "court" Brazil's poor.
4. Adriana Machado
Machado is the CEO of General Electric Brazil. She has recently been cast as an environmentalist with her support of Brazil's fledgling wind industry. She is also very vocal about the slow moving bureaucracy of Brazil's government starting rumours that she may be eyeing a government position sometime in the future.
The present reality and the future progress
Brazilian women are entering the business world at a rate never before seen and are making some significant advancements. In 2011 women comprised 42.7% of the entire Brazilian workforce. However the lack of women in senior positions within Brazilian owned companies still needs to be addressed. In a study launched by the 2011 Global Gender Gap study by the World Economic Forum, Brazil was ranked 82nd among 135 nations studied. In an Executive Opinion Survey done by the World Economic Forum, the ability of Brazilian women to rise to top business leadership positions was measured. Out of a possible scale of 7, Brazil received a mediocre 4.06.
These middling scores reflect a number of root causes of gender imbalance in both the Brazilian corporate world and society itself. According to IBGE on average, women earn 28% less than men in the same job. Saadia Zahidi, senior director of the World Economic Forum also noted that despite having a female president, Brazilian women still only hold 9% of positions within parliament.
But Brazil's biggest barrier to corporate women is workplace discrimination and a culture of permissiveness. According to Time, 40% of Brazilian women felt that they were currently receiving treatment at work that was inferior to their male colleagues simply because they were women. And despite a legal platform designed to combat workplace gender inequality in the words of journalist Ana Paula Padrao, "I have never heard of anyone being arrested for underpaying women".
Brazil is also a country which faces deeply entrenched gender roles if it wants to advance its corporate women. There is a prevalent "macho" business culture which calls for displays of manly intimidation as a boss and during meetings. Not only are women sometimes seen as unable to exude these qualities but their own place is perceived as firmly with their children. Even women who can afford to hire a nannie and return to work are sometimes dissuaded from doing so. Their morality is often questioned as if her love for her children is being tested by leaving them in someone else's care. For many in Brazil, the word mother is synonymous with the word woman. And of course, the word mother includes all the domestic duties traditionally associated with it.
But Brazil has a lot to celebrate. Today 60% of all college graduates in Brazil are women. Brazilian women have also become fixtures with developing inroads to top tier positions in the industries of health, education, and many technological industries. Sylvia Ann Hewlett, a founding president of the Center for Work-Life Policy recently wrote, "In Brazil, 14 percent of the C.E.O.'s of large companies are female." This is in sharp contrast to the United States. Of all American Fortune 500 companies, less than 5% have female CEO's. Anna Maria Tornaghi, an international communications and marketing consultant based in Rio de Janeiro summed up the situation when she said, "Dilma is the culmination, it's a quiet revolution, which is growing by leaps and bounds."
By Ben Rozon