Do Asian-American Women Face a Glass Ceiling or a Bamboo Ceiling? Both, and More.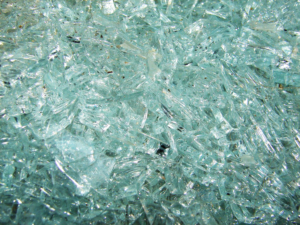 We celebrate Asian-Pacific American Heritage Month 2015 by acknowledging both achievements and unique challenges for Asian-American women in climbing to top leadership roles in business.
On a global front, increasing women at the corporate helm in Asia inspired Fortune to introduce a Most Powerful Women in Asia-Pacific ranking for the first time ever in 2014. Over 1/3 of recognized leaders were new to Most Powerful Women, including Arundhati Bhattacharya (No. 4) of State Bank of India and Nishi Vasudeva (No. 5) of Hindustan Petroleum, each the first woman to lead their Fortune Global 500 companies.
Meanwhile corporate all-star Indra Nooyi, Chairperson and CEO of Pepsi Co (for the 9th year running & outlasting the CEO median tenure of 5 years), has been called one of the six most powerful business women in America and ranks #13 among Forbes' "The World's 100 Most Powerful Women". Yet she is the only Asian-American business women in the top 50.
48.7% of the 3,922,000 Asian women in the USA labor force in 2014 were in management/ professional occupations, comprising 3.4% of positions. 16.5% were in management, business, and financial operations occupations, holding 2.8% of those positions.
Catalyst 2015 data indicates Asian women make up 2.9% of S&P 500 Companies employees. They hold 2.5% of first/mid-level positions, 1.7% of executive/senior level positions, and .2% of CEO positions. Asian women are more likely than other minorities to be represented in executive and senior management jobs relative to their population size, but less likely than white women.
Catalyst data shows that Asian women occupied only 3.7% of S&P 500 women-held board seats in 2014, or less than 1% of total board seats. For Asian-American women, the glass ceiling and the bamboo ceiling more than overlap, especially at the top.
More than Two Ceilings
A recent paper into the barriers of success for Asian-American women by Peggy Li at University of California, Berkeley focuses on external societal obstacles to success. Asian-American women are commonly and mistakenly regarded as though a "monolithic group", when the opposite is true – cultural backgrounds and origins are highly distinctive.
Li argues that current approaches to understanding barriers for Asian-American women are not enough. "By using a single-axis analysis where race and gender are mutually exclusive, the 'glass ceiling' and 'bamboo ceiling' exclude and delegitimize the experiences of Asian-American women." Simply put, the glass ceiling ignores their (diverse) Asian identities and the bamboo ceiling ignores their womanhood, and neither capture the unique biases they face.
Li clarifies, "The barriers Asian-American women face are not only distinct, but also more than the sum of the discrimination faced by women and Asian-Americans." For example, only Asian-American women face both culturally embedded stereotypes around Asian femininity as well as the subversive discrimination of the "model minority" myth. Together these two compound to project traits of passivity, submissiveness, humility, service, and compliance – and create unique barriers to career advancement.
Also when discrimination is only judged through discrete categories, the challenges for Asian-American women are overlooked by employers.
Li urges researchers and companies to take the approach of intersectionality to address societal barriers to progress. "To comprehend the experiences of Asian-American women and create appropriate strategies for counteracting their oppression, we must look at how race, gender, and national origin interact to create unique obstacles, stereotypes, and stigmas for Asian-American women."
Social Perception Affects Self-Perception
Of course, externally created barriers can become internalized ones. Research into race and leadership perception has demonstrated that Asian-Americans are more likely to be pre-consciously perceived by others as competent leaders but not as agentic leaders on the basis of race (compared to Caucasians), and as a result they also internalize lower leadership self-perceptions and leadership aspirations in a USA context.
The research methodology focused on perception of males. As women in general are less likely to be perceived as having agentic leadership qualities such as assertiveness, dominance, and self-promotion, Asian-American women would seem to face a race bias, a gender bias, and a double-stacked racial gender bias against being perceived as "prototypical" leaders. Research implicates the real risk that internalizing these biases can impact on self-perceived leadership identity and aspirations.
Speaking to overcoming the "imposter syndrome" of being an Asian-American woman leader, CEO and Founder of Care.com Sheila Lirio Marcelo writes about breaking away from what she calls the 3 P's internalized in her own upbringing: pleasing, passivity, and perfection – which comes down to being self-aware, finding your voice, and embracing and owning your leadership journey.
The unique challenges facing Asian-American women underline the need for high visibility among existing leaders in order to inspire and empower other Asian-American women to follow suit as well as to continue to challenge unconscious biases around race, gender, and leadership.
A Seat at the Head of the Table
When CAUSE, the Center for Asian-Americans United for Self Empowerment, brought together a panel of prominent female Asian-American executives for a Women In Power Quarterly Luncheon centered on "Leadership in the Boardroom" in 2014, the message was clear.
Cyndie M. Chang, Managing Director of Los Angeles Office Duane Morris L.L.P., stated "What I want to do (in monitoring this panel) is to have an insightful discussion in the challenges, not just of getting a seat at the table, but getting a seat at the head of the table."
Indeed, in the Fortune 500, "women of color" (Asian, black, or Latina) represent only 3.1% of board seats but only 2.8% of board directors, because a small number of minority women sit on multiple boards, and are twice as likely as white women to do so.
The discussion spanned inspiring advice on getting ahead of the curve within your industry, managing feedback, being willing to fail, the importance of sponsorship, and leveraging strength and humor as an outlier. Linda Greigo, Board Member of both CBS and AECOM Technology, said, "The big challenge for me is once you get in the door, how do you keep the door open for others to follow?"
Standing up despite racial gender stereotypes. Stepping out from behind socially projected traits.
Speaking out despite culturally internalized norms. That's just some of the stuff Asian-American women executives are made of and frankly put, it's the stuff leadership is made of.
By Aimee Hansen