Overdue Change? How Women Impact On Boardroom Dynamics and Why Boards Need It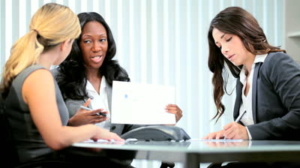 Currently, Boards Are Underperforming and a recent article in HBR went further to declare that "boards aren't working." Boards are failing at "their core mission: providing strong oversight and strategic support for management's efforts to create long-term value."
Bartman & Wiseman reported that boards are at the top of the blame list for pressuring companies to focus on short-term financial results, with board members being the first to admit so. A previous McKinsey study among board directors revealed serious gaps in understanding company strategies, how firms create value, and in-depth knowledge of industry dynamics.
As a core part in how to address this issue, the authors stated, "Part of the lack is in deep, strategic understanding of the business… If the aim is fostering the proper long-term view, what matters most is the quality and depth of the strategic conversations that take place."
So, boardrooms are broken? How can gender diversity help?
Increasing the number of women directors changes boardroom dynamics, says a recent article in the Harvard Business Review penned by Laura Liswood, Secretary General, Council of Women World Leaders – who reflects upon ongoing progress.
Real Gender-Diversity Creates Results
The impact of gender diversity on results has been repeatedly demonstrated. Recently a French study found that women in boardrooms has a "significant and positive impact on economic performance" and that "gender diversity even reduces corporate inefficiencies and enables firms to come closer to their optimal performance." Studies show that corporations with more women in the boardroom experienced greater financial performance.
Beth Brooke-Marciniak, Global Vice Chair of Policy at Ernst & Young, stated, "The evidence abounds: In 2012, Ernst & Young reviewed 22,000 audits that our member firms were performing in four countries on three continents. We found that gender-balanced teams were much more successful than other teams. They don't just outperform other teams in quality – they also bring back better returns…Research shows that companies with at least one woman on the board have a higher return on equity, higher earnings and a stronger growth in stock price than companies with all-male boards. Bringing diverse voices to the table improves the solutions we see."
Critical Mass Matters
Many studies demonstrate that a critical mass of women on the board, not just tokenistic representation, leads to better financial results and a greater impact on boardroom dynamics. As an article in Forbes put it, "Forget 'one and done' or 'two and through' – put three or more women on the board and the financial results are even better."
A study by Thomson Reuters across 4,255 public companies found that while 64% had women on the board, only 20% had boards with over 20% women – while indices made up of mixed boards performed better. Debra Walton, Chief Content Officer, writes, "One idea in particular resonates for me. It's called the 'Power of Three': One woman is a token, two are a presence, and three are a voice. Some would argue that company boards — which, after all, exist to offer insight on important strategic decisions — need that power because of the potential it offers."
Some studies assert that women in insignificant numbers impact insignificantly on board performance, whereas the inclusion of at least three women on the board has a positive impact on firm value. Organizations like law firm Herbert Smith Freehills aim for 30% representation. Global Head of Mergers and Acquisitions Stephen Wilkinson said, "Just about every respectable study that has come out in the last ten years shows organisations which have a greater gender balance at management level are financially more successful."
Impacts of Critical Mass on Boardroom Dynamics
Featured in the HBR and in his book Challenging Boardroom Homogeneity: Corporate Law, Governance and Diversity, Dr. Aaron A. Dhir's work provides an insider look into Norwegian boardrooms and illustrates the impact of having at least 3 women in the boardroom. Dhir identified seven effects of gender-based boardroom heterogeneity for work, governance, and group dynamics:
Enhanced dialogue
Better decision making, including the value of dissent
More effective risk mitigation and crisis management, and a better balance between risk-welcoming and risk aversion behavior
Higher quality monitoring of and guidance to management
Positive changes to the boardroom environment and culture
More orderly and systematic board work
Positive changes in the behavior of men
He also noted outsider status and independence were powerful influences, opening up closed social groups and network dynamics and restructuring social bonds between directors, the CEO, and high-level management.
Enhanced Dialogue & More Thorough Decision Making
Dhir found that many women brought "a different set of perspectives, experiences, angles and viewpoints" than their male counterparts. Lisswood noted, "Board members also observed that female directors are 'more likely than their male counterparts to probe deeply into the issues at hand' by asking more questions, leading to more robust intra-board deliberations. Most women appeared to be uninterested in presenting a façade of knowledge and were loath to make decisions they did not fully understand."
Female directors tended to foster a different approach to engagement – seeking the opinions of others and working to ensure everyone had a say in the matter.
The importance of diversity in decision-making is paramount. Research has found that homogenous groups don't reach better decisions, but they'll think they have. Heterogenous groups arrive at better decisions, but won't think so. Experience and outcome are two different things.
INSEAD research postulates that in-group and out-group dynamics in a diverse group lead to more contentious and comprehensive discussions, and results in "more thorough, more comprehensive decisions" when women are on boards.
The importance of diversity in decision-making is paramount.
Diversity Disrupts Groupthink
Groupthink is defined as a pattern of thought characterized by self-deception, forced manufacture of consent, and conformity to group values and ethics – a serious liability of homogenous boards. Disrupting it is a big asset of women in the boardroom, even if and especially if they disrupt the existing dynamic.
"Groupthink seriously imperils the board's decision-making process as it introduces decision biases and blind spots into the process. This is mainly attributed to directors' endeavor to maintain cohesiveness and solidarity within the board at all costs. Such group pressure compels many directors to 'go with the flow' instead of challenging the dominant view in the boardroom," states Fause Antelo Ersheid, Economist and Senior Corporate Governance Analyst & Researcher at the Abu Dhabi Center for Corporate Governance.
Ersheid recommends, "To overcome this decision-making impediment, companies need to implement a comprehensive diversification program in the boardroom; the board should be as diverse as the company's client base and perhaps more." He recommends gender, age, racial, and professional diversity and individually-appointed directors, underlining chairs must champion diversification.
As Thomson Reuter's Walton states, "Diversity of gender brings a diversity of thought. Getting more women involved reduces groupthink, unlocks fresh perspectives, and fosters innovation and organizational creativity – ultimately emulating a diverse customer base. Only with a broad range of viewpoints can a board make governance and advisory functions meaningful and offer a balanced approach to risk management."
Not a pipe dream?
According to Liswood, "The Norwegian experience has provided a window into what might happen if and when board leaders and companies elsewhere decide to seriously commit to making sure their boards are truly diverse, moving consciously from homogeneity to heterogeneity."
By Aimee Hansen