Voice of Experience: Stephanie Hui, head of the Merchant Banking Division in Asia Pacific Ex-Japan, Goldman Sachs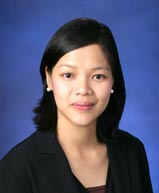 Welcome the The Glass Hammer's "Spotlight on Asia" week! We will be highlighting successful women working in Asia all week long!
"Earlier in my career, I was more reserved about expressing my views," said Stephanie Hui, head of the Merchant Banking Division in Asia Pacific Ex-Japan at Goldman Sachs.
"But over time, I realized we are in the business of taking calculated risks and just keeping my head down to produce top quality work while hoping others would notice would not make me a leader. Instead, I would have to effectively and respectfully influence outcome. I learned that being vocal in the right context is important," she added.
Hui noted that being a Chinese woman who grew up in a conservative family in Hong Kong certainly influenced her professionally, but that finding her voice has definitely had a positive impact on her career.
Career Journey
Hui joined Goldman Sachs in the Principal Investment Area ("PIA") as an analyst in New York after graduating from Harvard College in 1995 with a biology degree.
"At first," she said, "This was supposed to be a short stint before graduate school, but I ended up staying, leaving and then returning again. Now, I am going onto my 18th year at the firm."
After spending her first two years at Goldman Sachs in the New York office, Hui transferred to the Hong Kong office in 1997 for a year to be with her family and also to witness the handover of Hong Kong. Once this year was completed, Hui returned to the United States to earn her MBA at Harvard Business School.
"There, I met my husband and upon graduation, we both decided to return to Hong Kong to live and work," Hui continued. "It was natural for me to seek out Goldman Sachs, since I wanted to continue to do private equity. Goldman Sachs' Principal Investment Area was a pioneer in the field globally, but particularly in Asia, and I had an excellent analyst experience."
Hui was promoted to Executive Director, and in 2010, to partner. In 2012 she became the Co-Head of the Merchant Banking Division for Asia ex-Japan. "I am proud of being trusted to run a leading private equity business in Asia with a multi-billion dollar portfolio that continues to grow. I am also most proud of the team that we have developed and built," Hui explained.
She added, "We have talented individuals who have a passion for investing, a strong desire to achieve excellence, and are just good and fun people. Being shoulder-to-shoulder in the trenches with my esteemed colleagues makes each day a new and exciting adventure."
According to Hui, one of the most exciting aspects of her job is working in the epicenter of economic growth. "Our job is to go around the region, sometimes to remote areas, meeting with entrepreneurs and searching for the next exciting company that would become the sector winner. There is never a dull moment," she said.
Women in Private Equity
Hui indicated that from her experience, the most successful investors in private equity tend to be those who have had longevity in the industry and have witnessed many boom and bust cycles. This is one reason, she noted, that funds don't have a lot of people movement. "Since teams are lean, recruiting at the junior level is sporadic and tends to be done via informal referral. Hence, to date, few women have been hired into the industry," Hui explained.
However, Hui believes that more women in private equity will result in more seed money allocated to diverse businesses and industries. "One of the most common questions I receive from female entrepreneurs is, 'what are the best channels to meet venture capitalists and private equity investors?'" said Hui. "If the gender ratio is more balanced upstream, the ratio of female entrepreneurs should improve as well," she added.
For women in private equity, the travel demands of the job can be one of the most challenging aspects, but that with a strong support system at home, the demands are manageable. "In a typical week, I could be trekking from a farm in Inner Mongolia to a technology company in Zhongguancun in Beijing, and then to a financial services company in Shenzhen, before returning home to see my family in Hong Kong on a weekend," said Hui.
Hui stated, however, that a high activity level does not necessarily equate to success in the private equity business. "Success is gained not by doing the most deals," explained Hui, "But rather by doing the right deals."
Advice for Women
"I would advise those who want to enter the industry to start early. Find a place with people you respect and try to stay," Hui said. According to Hui, it is extremely rewarding to watch a young company grow into an industry giant and to see entrepreneurs mature into seasoned business leaders.
Hui also noted that the longer you stay in the industry, the more interesting the work will become. "As you gain seniority, less time will be spent on the more mundane tasks of doing spreadsheets and building financial models, and more time will be spent on understanding people, reading industry landscapes, and making actual investment judgment," said Hui.
"Do not leave before the fun starts," she added.
Hui encourages women to find a role that best suits their interests and talents, and to get involved with different networks in order to receive advice and guidance about career advancement tools and tips. "Goldman Sachs has a very active Women's Network and a Working Parent Forum where we can share our best practices," said Hui. "I was sitting on the Asia Diversity Committee and experienced firsthand how much senior attention and resources went into our diversity efforts."
In Her Spare Time
Hui has three young boys at home whom she and her husband dedicate their time to outside of the office on weeknights and weekends. "Our favorite pastimes are reading books and playing board games together," she added. They also enjoy traveling all over the world together as a family.
In addition to spending time with her family, Hui is a passionate supporter and board member of The Women's Foundation in Hong Kong. "TWF is a NGO dedicated to improving the lives of women and girls in Hong Kong through ground-breaking research, impactful and innovative community and educational programs since 2004. Goldman Sachs has also been a long-term supporter of TWF," said Hui.
By Michelle Hendelman