Thought Leaders: Natalia Oberti Noguera, Founder & CEO, Pipeline Fellowship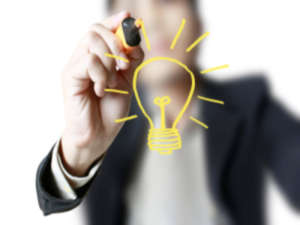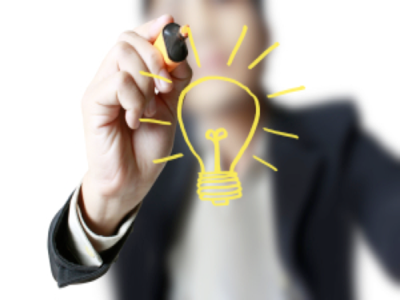 According to the Center for Venture Research at the University of New Hampshire, only 12 percent of angel investors last year were women. Only three percent are people of color.
But a new program has set out to change that – as well as increase funding to women-led for-profit social ventures. Natalia Oberti Noguera, founder of the Pipeline Fellowship, explained that many women are interested in angel investing – but haven't had a lot of exposure to it. At the same time, women-led startups often lack access to networks of early-stage funders. And many investors have trouble seeing the business sense in for-profit social ventures.
The Pipeline Fellowship works to boost all of these groups, bringing funds to these types of startups (women-led for-profit social ventures), while encouraging women to confidently enter the angel investing space. Oberti Noguera remarked, "Hybrid ventures need more hybrid investors who understand and value the triple bottom line."
Plus, she said, the result is more diversity in the startup space – on the entrepreneurial side and on the investor side. "There's a huge lack of diversity in the angel community," she explained, and investors tend to fund companies run by people who look like themselves. "What I'm interested in doing is turning on its head that pattern recognition and that familiarity. By getting more women and people of color into the community, we can fund more ventures led by women and people of color."
Now entering its second year, the Fellowship has introduced a diverse range of women to angel investing – from senior leaders in the Fortune 500 to entrepreneurs and other professionals. "Many people – even ones who work in the financial services – have said they have no idea how to conceptualize investing in an early stage company, but that interest is there," she explained. "Also, learning to invest in a startup gave one Pipeline Fellowship graduate the confidence to engage more with her financial adviser."
Combining Experiences
Oberti Noguera, whose father worked for the UN while she was growing up, moved around Latin America as a young person. She saw first hand how public-private partnerships could change lives, but, she continued, "I also saw the bureaucracy and ineffectiveness that can be associated with the NGO space. I realized there could be a better way."
"When I first heard about for-profit social ventures – combining the efficiency of a for-profit company with the heart of a nonprofit – that really resonated with me."
She went on to study economics and comparative literature at Yale. "I couldn't decide which side of the brain to focus on," she said with a laugh. In addition to that, she participated in a slew of extracurriculars – from founding the university's first photography journal to producing a campus television show. "I didn't realize at the time – because I had never been exposed to it – but what I was doing was being entrepreneurial. I just didn't have that reference point."
While at Yale, Oberti Noguera also interned at Planned Parenthood, and her first job out of college was at an educational nonprofit before realizing she wanted to specialize further. She went back to school to get a master's degree in International Healthcare Management, and fulfilled the program's internship requirement at Net Impact.
The organization seeks to influence future leaders by transforming business school curricula to include topics like sustainability, corporate responsibility, and green accounting. "I loved that – getting change makers on the inside."
After school she moved to New York, and while attending an 85 Broads function, had what Frans Johansson would call a "click" moment," she recalled. A conversation with a group of employees from Acumen Fund led her to found the New York Women Social Entrepreneurs, which was her launch pad for the Pipeline Fellowship.
The Pipeline Fellowship
The Pipeline Fellowship is a six-month angel investing boot camp combining education, mentoring, and practice. Cohorts include about 10 women, who interact with seasoned angel investors who serve as mentors, as well as industry experts, including venture capitalists and impact investing leaders. "Mentors are both women and men, and we want to help Pipeline Fellows integrate into the predominantly male-dominated angel investing networks."
In fact, cohorts exhibit a broad display of diversity, including race, age, and sector (from financial services to art collecting, Oberti Noguera pointed out).
The women each pledge to invest $5,000 to an early stage company in exchange for equity (resulting in a $50,000 total investment). Typically angels invest, individually, between $25,000 and $250,000 in companies that have made it past the friends and family round, and need help getting over the hump to the venture round.
"We engage women in angel investing – something they might not have had exposure to – and they support women leading businesses that have a social and/or environmental impact," she said. Alumnae have gone on to invest in ventures outside the social-impact category and into the broader tech startup space.
Vision and Access
"I'm a big believer in what Marie Wilson, founder of The White House Project, said, 'You cannot be what you cannot see,'" Oberti Noguera explained. And that is one of the big ideas behind the Pipeline Fellowship – showcasing women as leaders on the investing side and the entrepreneurial side of the startup space can help inspire greater numbers of women to join the community.
The Pipeline Fellowship is now accepting applications for its Boston, DC, and NYC based programs, which begin in the spring. Applications are being reviewed on a rolling basis. For most Pipeline Fellows, this is their first investment. They must meet three main criteria: qualifying as an accredited investor, interest in the group learning model, and a passion for philanthropy and/or social change.
By Melissa J. Anderson (New York City)