Voice of Experience: Anna George, Head of Product Asia Pacific, WEX Inc.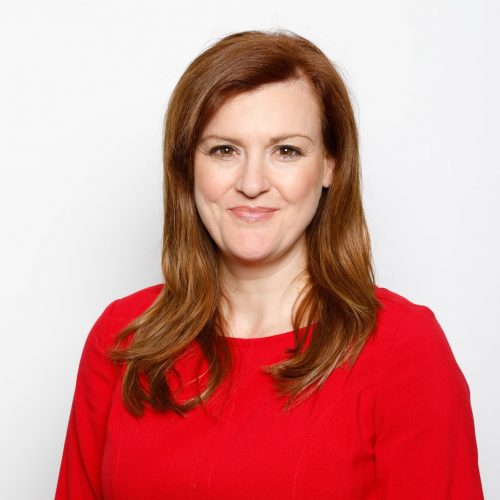 By Cathie Ericson
"Take every opportunity because you never know where it may lead you," says WEX' Anna George, and certainly that has been a theme in her varied career path.
A Divergent and Successful Career
George's first job was selling advertising space, but she very quickly learned that it was not her forte. She moved into the payments industry quite accidentally, she says, via Coles Financial Services, where she worked in operational roles while studying for her degree in Business Information Technology.
She then worked for GE for 15 years where she earned steady promotions and advanced in a variety of roles from business analysis to project management and process improvement. She eventually landed on product management as a real passion because it required the depth of knowledge and experience she had gained throughout her career. Three years ago she moved across to WEX to head up its product and innovation function.
Currently she is working through new product launches that will meet WEX' business objectives of diversifying its portfolio. One truth she has learned over the years that applies to all her current endeavors is to always understand your customers' and stakeholders' needs in order to provide the right solution to the initiative or problem you are trying to solve.
One trend George finds particularly interesting is the upcoming disruption of blockchain and the importance of understanding the use cases relevant to the industry. "This is a game changer, and we need to get on the front foot," she says. In addition, she cites 4IR, or the Fourth Industrial Revolution, including artificial intelligence and machine learning, as another area that will provide efficiencies once the ethical considerations are ironed out.
While George has had a number of professional achievements, including winning a recent Women in Payments innovation award, she is most proud of her role in developing team members and mentoring professionals who have gone on to become great leaders in various organizations.
She strives to help women overcome the stumbling block of knowing where to start and how to access the industry. One way to gain that expertise she recommends, is to start your career with a large organization and then work hard across diverse functions to build a skillset that can then be adapted to any industry. Finding a strong leader whom you can trust to help you with challenging decisions and advice is a must at every level.
Enjoying Travel and Giving Back
Married for a decade to an IT project manager, she says he helps keep their lives organized. They enjoy traveling with their six-year-old daughter, and George herself has a passion for traveling and experiencing new cultures, having visited 24 countries so far, with many more still on the bucket list, including a trip to Ireland this spring with the company's President's Club.