Moving Forward Positively After Losing Your Job
 Guest contributed by Alice Berg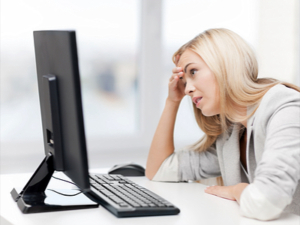 Losing your job can happen to any of us. If you got fired, don't get desperate. Yes, it is worrying and somewhat frustrating but you should see it as an opportunity to look at your career journey so far. Losing your job could be an opportunity to move in a different direction or even obtain an even more prestigious role you wouldn't have considered otherwise. What should you do when you get fired and how do you overcome professional hardship and get back on track as fast as possible?
Leave smartly
Getting fired is a bitter pill to swallow, however don't think of burning bridges. Your main goal is to leave your current firm on a positive note. It is important to save good relationships with your boss, co-workers and even clients in order not to threaten your future career. However, if you think that prejudice occurred and you were unfairly fired from the job because of your sex or race, you can seek legal advice.
Take time for yourself
Your life after being fired still goes on. It is not the right time to get upset and focus on your failure. Take this time to let it go and to adjust to this life change. Take a few days to take stock and to consider what options are open to you that will fully satisfy your professional interests in the future.
Control your emotions
Don't let getting fired depression take the best of you. Don't get stressed and try to accept your loss. You can allow yourself to mourn for a couple of days but then you have to leave this traumatic experience in the past and move on. Don't hold the grudge against your boss or yourself. Manage your emotions and try to think over some positive aspects of being fired. It can be your fresh start, in the first place.
Spend time with the people closest to you
You can use your free time wisely and do things that previously you have never had time to do. You could try something beneficial for your mind and body but most importantly, you can spend more time with your family. While working, you always feel busy and out of time, so often you don't get the spend as much time with your family as you would like. Now you can! Devote each moment to the people that matter in your life. They will be a strong emotional support for you at this difficult conjuncture.
Make your financial situation clear
After getting fired from a job you should dispose of your money wisely. You never know how much time it will take for you to find a new job. Therefore, you have to assess your financial situation, look over your budget and cut all extra expenses. Your savings will come in handy.
Understand your strengths and weaknesses
Take this time to identify your strengths and weaknesses. Make a list of all your best skills, abilities and experience that set you apart from others. Similarly, list each characteristic and trait that may hinder your way to success. Besides, you can talk to your trustworthy former colleagues and ask them to point out your strong and weak sides. Listen actively and it will be easier for you to figure out what to do to become a better version of yourself.
Once you see an overall picture of what you are good at and what should be changed, you will trigger off your enthusiasm of moving forward and conquering new heights.
Make your dreams come true
Now you are that close to realizing that losing your job is a true blessing for you. Nothing can stop you from making all your dreams come true. First of all, you are open to each new opportunity. If you have ever thought of a career change, but were afraid to take the first step – do it right now! If you have been dreaming of a vacation with your family – go together on a trip!
No time for moaning. Be active!
In order to boost your confidence, you have to be proactive. Think about a career you would like to pursue and do at least 3 useful things that will bring you closer to your dream job. Also, it will not let you get depressed. Use your time effectively. The truth is, you have no time to moan.
Be open for new opportunities
Don't be afraid of change. It can be overwhelming, but you also will see how exciting it can be! Remember that everything happens for a reason. Who knows, maybe you were fired from your job to have an opportunity to rediscover yourself. It is high time to try something new: visit some professional conferences or meetings, refresh your resume, prepare your social media accounts and LinkedIn profile for job search, get ready for an interview and move forward towards your dreams!
Now you know what to do after getting fired. By implementing these steps to moving on you will have quality time free of your job duties. Use this time wisely and never get desperate and discouraged. Believe in yourself and start your new way to success.
Alice Berg – a blogger from Bath, UK, and a consultant at SkillRoads, who received a degree in Social Work and Applied Social Studies. Now she helps people to find their own way in life, gives career advice and guidance, helps young people to prepare for their careers. You can find Alice on Twitter and Facebook.
Disclaimer: The opinions and views of Guest contributors are not necessarily those of theglasshammer.com