Working Women: It's Time to Take Charge of Your Career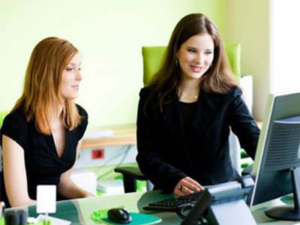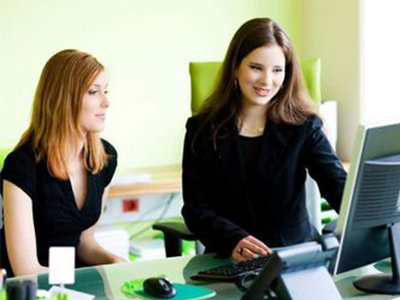 Guest Contributed by Lexie Dy (readyjob.org)
There is something within a woman that dares to defy the odds of limitations. Where there is a giant, she silences it. Where there is a mountain, she moves it. Where there is a glass ceiling, she shatters it. She carries a remarkable strength and unmistakable determination to meet her goals. She is brave and she is successful. "She" is you.
Sometimes all that it takes to reach our full potential is a reminder of who we are and what we can accomplish. It's time we stop chasing our dream career or position and start taking charge of them. It's time to shake up the business norm and not only achieve your dream career, but excel in it.
The positive influence women can have in the workplace is undeniable. Research shows that the presence of women (and other minorities) at the executive level of companies and in the boardroom can have what's called a
"panel effect." When women bring their perspectives and experience to the C-level, they are able to influence white male executives on diversity, fairness, pay equality, and more. By reaching for the stars and obtaining a position of leadership, you earn the power to re-shape women's role in business by hiring CEOs, setting executive pay, investigating discrimination, and approving executive promotions. Your success and that of those around you should be based on skills and talent, not gender and ancient stereotypes.
Whatever you envision as your ideal career, you can get there if you work for it. What is that thing you daydream about? You have talked about it for a while now and you would be doing it full time if only you knew how. This is how you do it: study other successful people in your field. Rub elbows with other women in positions of leadership who are where you want to see yourself and build a network. Pick their brains and discuss the ways in which they overcame the obstacles they most certainly faced.
 When you are up-close and personal with your own plan, it is easy to miss the 360-degree view of the rest of your world. Stay up to date with
current events in your field, and learn from the people who are succeeding in unprecedented ways. Not only will you be able to apply the insight you've gained from other success stories, but you might impress your colleagues with a well-informed understanding of your industry.
To all of the women who feel like they are at a disadvantage because of their gender, be proud of who you are as a woman and as a valuable employee. Women are advancing into leadership roles, managerial positions, and business owners, yet are not always compensated equally. There is a noticeably large number of industries that haven't fully stepped up to the times we live in. Be one of the women who help to make a
lasting impression on the future of the world marketplace. Don't shy away from the opportunity to offer your opinion on business matters. Speak up if you are overlooked for a promotion, and be bold enough to comment on your wages if you notice a discrepancy. You have the same level of importance as the men in the field, and you make a world of difference for the company the same as they do.
Show your supervisor that you have potential for more responsibility by setting a
high standard for the rest of the team. Arrive to the job early and ready to hit the ground running. Consider how you can accomplish more than what was asked of you. Once your assignments are finished, offer to assist your co-workers with theirs. Build relationships with your teammates out of genuine interest in your future with them and the company.
Sure, there are going to be discouraging days, but remember: you are not your mistakes.

You will make a few errors along the way, but that is to be expected. Mistakes are often the best way to learn. If you handle them with grace, you might even be surprised by how well your positive attitude will impress your boss. Rather than hang your head and apologize, own up to it and ask how you could have done things differently and what skillsets you need to work on in order to be adequately prepared for future opportunities. Count your mishaps as a blessing in disguise and move forward.
Silence your giants, move your mountains, and shatter those glass ceilings. You are your very own success story waiting to happen. Be bold and take charge of your dream career. It's time to take charge.