Movers and Shakers: Donna Bobbish, Counsel, Shearman & Sterling LLP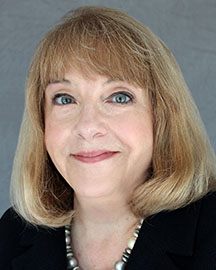 By Cathie Ericson
One of Donna Bobbish's secrets to success is to prepare as much as possible. Even for those situations that don't seem to take evident preparation, you will be better served if you devote five minutes to thinking about how you're going to approach something; for example, breaking a problem or a project into pieces or figuring out who you need to call. "It not only improves outcomes, but it can reduce stress," she notes.
A Dynamic Career in Government and Private Practice
Bobbish's path has woven in and out of government service and private practice. She started her career working part time at the Federal Energy Regulatory Commission (FERC) in the natural gas certificates department as a law clerk while in law school at Georgetown. She remained at FERC for about seven years as a law clerk in the Office of Administrative Law Judges, an attorney adviser in the Office of the General Counsel, Electric Rates and Corporate Regulation, and as a trial attorney in the Office of General Counsel, Gas and Oil Litigation.
She subsequently practiced energy regulatory law at private firms in Washington, D.C., and also served at the Department of Energy as a political appointee in the Clinton administration. She joined the Project Development and Finance Group in Shearman's Washington, D.C., office in 2015. As Counsel in Shearman's PDF Group, she advises clients on energy regulatory matters.
One of her proudest achievements during her time at DOE was helping the government of South Africa draft a natural gas downstream pipeline act that was eventually enacted into law after Nelson Mandela became president. That involved regular travel to South Africa to meet with interest groups, shareholders and government officials.
"It really took someone sitting down and putting pen to paper and coming up with something that could be discussed and marked up," she says describing the process. She then returned to Washington where she researched South African laws and drafted a law for circulation so the various groups could examine something tangible.
Over the years, she has confronted what she terms a "false stereotype" that government work is easier than private practice, but she has found the same level of energy and professionalism in all of her positions.
And because of her lengthy history with the energy sector, she says she is certainly staying informed about what may lie ahead with a new administration.
Support Plays a Key Role
Sponsorships have been a theme in her success; as she says, it's important not just for your own personal advancement, but is also a key to moving projects forward. Having solid relationships allows you to seek the internal support you may need by calling on stakeholders to ask them to put in a positive word for the project.
And proving that inspiration can come from various sources, Bobbish has worked with many role models over the years, yet names the fictional character Horace Rumpole ("Rumpole of the Bailey") as one she particularly admires, "for a number of qualities." "He is real to me," she says, laughing.
Noting her Midwest roots, Bobbish admits that she used to be reluctant to ask for help and recognizes that mindset in friends and relatives, who may also be hesitant to call elected officials to discuss an issue. But her experience in D.C. showed her that you can ask for help and support – even from those higher up. "You may never have met them, but you can ask for support; the worst they can say is 'no,' and even then, the sky won't fall in. And, they might say 'yes!'"
Now that she has advanced in her career, she believes it is vital for women to assist other women. "We know the obstacles in climbing the career ladder," she says. "I have been helped by many women over the years, and I feel a sense of obligation to return the favor where I can."
She says women need to reach out with both sponsorship – putting in a good word for others – and mentorship — where you can help a woman navigate a particular situation — through formal and informal networks. "And don't be afraid to ask for help!"
Key to Bobbish' career success has been the support of family, particularly her husband, Scott Perkins, as well as other family members. "It has allowed me to focus on projects and know the lights are on at home when I'm traveling the world, or it has taken the form of a listening ear when I need advice on issues and problems. You don't succeed alone."