Voice of Experience: Shannon White, Managing Director, PwC US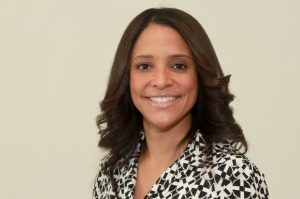 Being "out" at work has been incredibly beneficial for PwC's Shannon White, and she believes it is important for others to do the same. "When you're hiding yourself, it takes a lot of energy, and you don't have the same reservoir of mental effort to devote to relationship-building or being creative or productive." And, as a leader, you're more guarded, she says, which can be an impediment in the consulting industry, where business is built around relationships, both internal and external. "Because I've been authentic, people trust me and believe I'm honest and open. That allows them to trust me with their challenges, even those that have nothing to do with sexual orientation."
Born and raised in Seattle, White attended Georgetown University as an undergraduate where she had a diverse college experience. She played on the basketball team as a walk on; studied for a semester in Japan; participated in a business group; led a tutoring program; and volunteered as a high school teacher in South Africa for a year after graduation.
On her return she joined MBNA America in their management development program and upon completion, managed community development programs. Her work with the United Way helped put her on the path to earning an MBA: Initially she thought she might want to work with non-profits but during her program, she changed focus and decided to major in finance and become an investment banker.
After working as an investment banker at JP Morgan she worked with a finance company, providing funding for affordable housing, and then she went to work with a consulting firm helping communities to recover from disasters. This is one of the projects of which she is most proud, working out in the field after disasters such as the World Trade Center and Hurricane Katrina, helping communities recover through efficient grant dispensation.
Eight years ago she joined PwC's US firm and now leads a business unit in the Public Sector Practice. For the last nine months her team has been helping a client implement a new delivery model for a grant program. "This is at the heart of what we do as consultants, helping agencies achieve their missions better, faster and more efficiently, and this program will do that. By instituting change management and new delivery metrics, they will provide a real benefit to American citizens."
She sees that government agencies are applying a real focus on customer experience and how they can help citizens with their journey to more efficiently receive the benefits of the agency.
Seeking Opportunities
When White looks back on her career, there's one piece of advice she wishes she'd known: She would tell her younger self to have fun all along the way. "You can't know that you will have a successful career among the twists and turns, but if you set goals and remain flexible to take advantage of every opportunity, it will work out."
She advises young women to develop a "brand" that will define them. "Maybe they become an Excel wizard starting off, for example. You know that your brand will change but by being competent in your craft you can establish yourself in at least one area where you're a go-to person."
While it's crucial to say yes to opportunities, she says it's also important to raise your hand to volunteer. "If you hear someone mention a need in a meeting, say, 'Can I help you with this?' Or identify gaps in your experience and proactively ask someone to help you find way to bridge it."
And, women executives with more experience can play a role too, by helping young women with what they need for their careers and acting as a sponsor behind the scenes to help give them those advantages.
A Supportive Culture Promotes Diversity
White believes that companies need both formal and informal structures in place to foster diversity and has appreciated the culture at PwC. "It would be hard to ever leave this firm since I have felt so supported in my journey, and the programs that PwC offers really gives the firm an advantage. We are going to keep highly talented people because we have these resources," she says, noting that the firm sends a strong message when it speaks out about LGBT legislation, for example.
She herself is a senior leader in the OPEN group, which serves the LGBT community, and participated in a "Crossing the Finish Line" program for women preparing to be partners. She has also participated in PwC's Aspire events, where prominent external women speak about women's issues.
Fostering diversity in gender is important, and leaders need to commit to giving women opportunities for different experiences and tasks that will allow them to demonstrate their skills. "Men are more liable to raise their hand, but we know that companies led by women have greater profits," she says. "Companies need to figure out how to nurture their pipeline to allow that."
An area where PwC excels is in flexibility for both men and women. She notes that as soon as she returned from maternity leave, she immediately received new assignments and an account team to lead.
Family and Relaxation Outside of Work
White relies on yoga and a daily ritual of meditation and writing in a gratitude journal to set a calming and appreciative tone for her day. "When I'm feeling good about myself I want to help others feel good, which helps me be supportive of team members and clients."
She and her partner Lee have a three-year-old son Solomon, who is her main priority. As part of work life integration, she involves her family as much as she can at the firm, bringing them to events and making them part of her work life.
Save