Voice of Experience: Carol Noel, Senior Director, Team Leader, BNY Mellon Wealth Management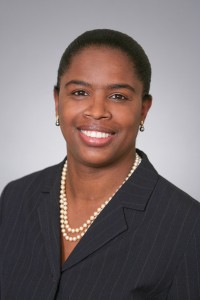 By Cathie Ericson
As important as hard work is, success is built on your relationships, says Carol Noel, senior portfolio manager and team leader for BNY Mellon Wealth Management. "The skill set you needed in the beginning of your career is not the skill set that will drive you forward. In the early part you focus on hard work, and while that's important to provide access and recognition, you have to constantly ask for feedback, course correct and build out relationships in order to move to higher levels," she says.
Making a Difference in Private Wealth Management
After earning her bachelor's degree from Cornell University and her master of business administration from Georgetown University, Noel worked at Bankers Trust Company for five years, and then joined BNY Mellon's rotational leadership development program. From the beginning, she was part of private wealth management, a group that focuses on client relationships to help high-net-worth families achieve their financial goals.
Noel's career epitomizes longevity: She has been with the group for 18 years and now leads a team of 13 professionals.Over the years, she has mastered all aspects of the business, from managing portfolios and researching stocks to managing people, executing business plans and guiding important client relationships.
She is particularly proud that her team earned recognition from BNY Mellon's corporate leadership, which welcomed the group into the prestigious Chairman's Circle in 2014 as the top revenue team. "Our successes represent a team effort of doing well for both our clients and the firm," Noel says. "I work with an amazing group of people who care as deeply about the clients as I do, and we appreciated the recognition for our collective success," she adds. "It was a nice topper to our efforts."
The team continues to explore new ways to grow the business, including reaching out to new client segments where they have expertise. One such area is in supporting endowments, where they are working to provide services around philanthropic endeavors.
Over the years, she has watched the wealth management industry change dramatically, with clients seeking a more holistic approach to their wealth planning. Clients today expect more than just investment performance: They might be seeking advice on how to handle the long-term care of a grandparent or to provide for a child with autism. Approaching them with a 360-degree view of their financial and family situation allows her team to provide better solutions.
Building Your Career Involves Others
Noel has found that women will often believe it's their responsibility to fix any problem on their desk. But that's not the case, she says, underscoring that having the right team to resolve an issue is just as good as doing it yourself. "Bring together the right people to share the challenges that have to be met" she says, adding that a robust network should include people in your department as well as in others, and should cross cultural, gender and hierarchical lines.
She also advises women to start off by differentiating themselves from the pack. "There are lots of talented people, but you have to show that you can be successful, whether that's meeting financial goals or working collaboratively with internal partners." She says that if you take accountability for managing your career, you'll go farther by being intentional and strategic.
"It's not offensive behavior to be offensive about your career," she says, even though that might seem contrary to what many girls learned growing up. "Having and executing a plan is vital to moving ahead. It's not a negative thing to say you want a certain role and go for it. Have coffee, ask colleagues for an informational interview."
And while she believes that women should help each other, she sees value in having both men and women as sponsors. "The diverse background in your network will help you get where you want to be."
To that end, Noel is active in Impact, a multicultural Employee Resource Group where she's a mentor and also participates in the Women's Initiative Network (WIN). In addition, she has piloted a leadership development program designed to encourage people with diverse backgrounds to seek senior leadership.
"The firm is a strong supporter of building up good people internally, as much as hiring externally. They'll look anywhere for the best people."
A CFA charter holder, she also stays active in professional groups, including the New York Society of Security Analysts and the CFA Institute.
A Balanced Life
Noel finds her quest for a balanced life is getting easier as her two kids get older. She and her husband enjoy traveling as a family and her children "are enjoying the ride now too," she says.
Equally important to that balance is giving back, and Noel is a member of the finance committee for the Havens Relief Fund Society, a foundation that provides one-time grants to help struggling families overcome imminent financial crises.
"I do what I love, and I never run away from a challenge. "