Voice of Experience: Susie Scher, Managing Director and Head of Investment Grade Capital Markets/Syndicate and Liability Management, Goldman Sachs
Welcome to Pride Week on The Glass Hammer — we'll be profiling successful LGBT business women all week long!
"For the first fourteen years of my career, I was not out at work. I think this was a self-imposed barrier that was holding me back," said Susie Scher, Managing Director and Head of Investment Grade Capital Markets/Syndicate and Liability Management, Goldman Sachs.
"It was a turning point in my career when I decided that I just couldn't hide anymore. I was able to be myself at work all the time," she added, "and everyone at Goldman Sachs was so incredibly supportive and accepting."
Her Beginnings in Banking
Although Scher has had a long and fulfilling career in banking, she attributes her start in the industry to serendipity. When Scher entered her final year at Middlebury College as a Political Science major with a minor in English, she was certain that she would either become a lawyer or a writer upon graduation.
Scher did not pursue either of these paths, and instead decided to enter the workforce. "I applied for a bunch of different jobs in banking, consulting, advertising, and marketing, among others," recalled Scher, "and ended up with thirteen interviews at different companies, including a handful of investment banks."
Even though Scher had developed a bit of an aversion to math growing up, she did not let this deter her from pursuing a career in banking. She explained, "I loved the energy of the people who interviewed me for the investment banking jobs. They were smart, type A, young individuals, and I thought it would be a lot of fun to work for and alongside those people."
After the interview process, Scher accepted a job with Salomon Brothers, and the feeling she had about the energy of the business was spot on. Moreover, Scher began to realize that she had an affinity for understanding corporate finance and how companies operated from a strategic perspective.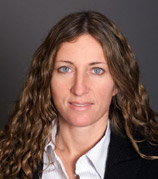 "I decided to go to business school at Columbia after three years at Solomon Brothers to obtain a broader view of corporate America. Here, it clicked for me that corporate finance was a story being told with numbers," Scher said. "This is when I realized that banking was for me."
In business school, Scher also became very interested by how external factors impact the markets, and thus impact businesses. "I paired my interests in corporate finance and the markets and landed in a capital markets function which marries advising companies and executing transactions," she said.
Her Work at Goldman Sachs
Currently, as head of Investment Grade Capital Markets/Syndicate and Liability Management, Scher takes a lot of pride in the growth of this business considering just ten years ago, the firm was not as strong in the investment grade bond business as it is today. Now, Scher and her team handle many high profile deals and attract even more business when the markets are tumultuous.
"I advise big cap companies on financing, risk management and capital structure," said Scher, "and right now I am focusing a lot on capital structure optimization and helping companies with the complexities of M&A transactions in a global market."
She added, "Our clients rely on us for our judgment on complex deals or during tough markets, and I am proud to have been a part of the rebuilding and restructuring of the investment grade debt finance business over the last decade."
According to Scher, one of the most rewarding aspects of her job is having the opportunity to work with some of the most interesting and exciting clients in the world. "I am also really interested in how technology will continue to transform our industry and how we do business in the future," explained Scher.
Her Experience as a LGBT Woman in Banking
"As a gay woman in banking, I do not feel like I have encountered insurmountable hurdles," Scher remarked. "The path to success requires all of us –men, women, gay people and straight people –to think about how to be strategic about our careers," she added.
Finding mentors in the business is a valuable tool for anyone, according to Scher, as they will be able to offer advice and guidance as junior employees advance in their careers. Scher found that it was easy to establish these important relationships with senior level women and men, but she noted that for LGBT employees, connecting with a LGBT mentor can add a layer of support when it comes helping the employees bring their whole selves to work.
Her Advice on Coming Out at Work
Scher feels strongly that being out at work will positively contribute to your own career advancement, but you have to feel ready and comfortable in taking that leap. "You have to tell yourself that it will be okay," advised Scher, "and if you are working in an organization or on a team where you feel like it is not going to be okay to be out, then there are countless other organizations – like Goldman Sachs – where it is widely accepted within the company's culture."
According to Scher, coming out to your colleagues through casual conversation is one of the best approaches, especially if you work at a company like Goldman Sachs where people do not automatically assume that you have an opposite sex partner.
"Once I was out at work, I was advised by a senior partner who was a mentor that I should think about being more visible in order to let others know that it was okay to be gay and out," she added. "I give a lot of speeches, and I will reference my wife or mention being gay even if I am not talking about diversity topics."
Scher views this as a way to pay it forward to the next generation, and she encourages others who are out and gay to do the same.
Being involved in the LGBT Network at Goldman Sachs is something that Scher is very proud of, and she has been a part of its transformation from a small group into one of the strongest diversity networks at the firm. "I am probably the most proud of our ally program, which we started about six years ago," said Scher, "and one of the best examples is our CEO, Lloyd Blankfein."
Her Words of Wisdom for Professional Women
"Many of the women I encountered early on in my career –when there were not a lot of women on Wall Street –cared about me and invested time into me," Scher recalled. She hopes that her peers will continue to perpetuate this positive cycle of mentoring by reaching out to young women and being available to help these future leaders navigate their own career paths.
Another piece of advice Scher offers to all women in banking is to think big. "This is an area where women have evolved, and I see more and more women around me embracing the idea that they will go very far in the careers," Scher added. "Continue to strive for big things –those top of the organization roles."
To young women entering the banking industry, Scher advises them to have a plan. "You have to think about where you want to be in five or ten years and then develop a strategic plan to get there," said Scher. That being said, she indicated how critical it is to be proactive in your own career advancement. "Identify what you want and go for it," Scher said.
"Good things come to those who ask," she continued.
According to Scher, managing your life –at work and at home –can be straightforward. "Don't overthink this," advised Scher. "Follow your desires from a family perspective and the rest will fall into place."
Outside the Office
"My wife and I have four kids, so that keeps us very busy," said Scher. Outside of spending time with her family, Scher creates time to be active in her community. "One of my philanthropic interests is in advancing academic achievement and diversity, and creating access to financial aid for our best diverse students," Scher explained.
She serves on the board of the Posse Foundation, an organization dedicated to helping urban high school students receive full academic scholarships to highly selective colleges and universities. Scher is also on the boards of Middlebury College, her alma mater, and LREI, where her children attend school.
By Michelle Hendelman