Thought Leaders: Moira Elms, Global Head of Brand and Communications, PwC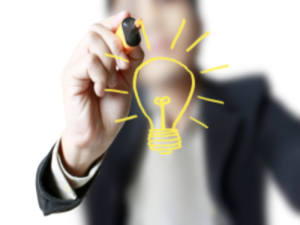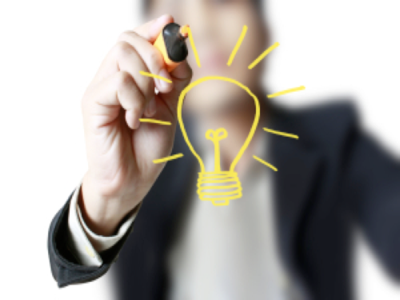 A strong interest in gender diversity has not always been an inherent piece of my make-up. But throughout my career trajectory this interest evolved. I got to a stage in my career where there were not many working women around me. Lots of talented women were falling by the wayside. That was when I became passionate about gender diversity.
I felt I had to do something about it.
Diversity and Leadership
As I hold a senior position with PwC International, I feel it would be wrong if I didn't try and help other women more. That passion continues to evolve and grow and now encompasses all dimensions of diversity.
At PwC Diversity and Inclusion is a strategic priority, we recognise that diversity is fundamental to the success of our business strategy. Our leadership is committed to this strategy. Our Global Chairman, Dennis Nally, sponsors our Global Diversity and Inclusion Council and I have had the privilege of leading the council since 2009. In this light our diversity agenda, like my passion for diversity has certainly transitioned. Our global diversity strategy was initially focused only on gender diversity but has evolved to that of a diversity and inclusion strategy, which is focused on six dimensions of diversity (gender, generational, sexual orientation, ethnic heritage, disability, and thought diversity).
When considering diversity it is important that leaders recognise that what works is what is right for an organisation. One solution will not suit everybody, every geography, every business, or every organisational culture. This is important for PwC as we consider our member firms throughout our global network, but also for the corporate world more broadly.
I do feel however that there is one consistent and important starting point. This is starting with a genuine, deep understanding and commitment from leadership.
Leadership need to understand the business case and need to want to drive it through. Leadership need to be committed, to have staying power and to have a plan. All this takes time. It is not just a question of looking at the next bunch of women or diverse leaders. Success requires a more holistic approach to bringing women up through the business.
Women and Results
From a gender perspective I do recognise that progress has been achieved. But for me this progress is slow – too slow. Everyday more people come up into leadership roles, which is good. But we need to have the energy to keep driving the business case that utilising talent and having diverse teams will mean better business decisions and get better results. We need to keep on educating the next group of young talent and giving people ideas for solutions when they get stuck.
We can't just be focused on senior women, but must be focused on women at all stages of their career. We need to look back 10 years and then develop women based on their experiences. We need to allow diverse talent to experience opportunities from the early in their career. If we don't plan well ahead, we cannot develop the talent and award on merit. So we need to go back and say to all of our junior talent right now that they need to undertake a number of different experiences to enable them to be credible in 10 years time.
For me, I feel this is one of the most important roles I can play as a senior role model to younger women at PwC. Sharing with our talented women the experiences that have been proven to enable the capabilities required to progress to the senior levels at PwC. This combined with the active sponsorship of female and diverse talent will hopefully drive the momentum required to move the needle.
Globally, we are 180,000 people, 50% of whom are female and an even larger percentage of whom are millennials. Demographics such as these and our focus on talent at all stages of the pipeline have been influential as we outlined a strategy to support International Women's Day (IWD) this year. We will be focused on the theme of Gender, generation and leadership: supporting the millennial woman craft her career.
Global Resources
We want to enhance recognition that we cannot support sufficient corporate gender agenda momentum through targeted efforts that support senior women only, but that we must also be focused on our female talent from early in their careers if we are truly to be a catalyst for momentum in driving the corporate gender agenda.
And to ensure we are doing what is right for our people, our clients, and our communities we will be releasing a number of resources to support the corporate development of millennial women both internally and externally. We are officially launching these resources on our website this week – www.pwc.com/women.
Resources such as video vignettes and podcasts have been specifically created in collaboration with Dr. Elisabeth Kelan, author of the recently published 'Rising Stars: Developing Millennial Women as Leaders'. These resources are for everyone – be they talent professionals, millennial women, or anyone who coaches, manages, parents, or teams with millennial women in one way or another, both within and outside of PwC.
We hope that these resources will make a mark in supporting the development of talented junior women for future leadership roles across the corporate sphere.
Note: PwC's International Women's Day resources are now live. Visit www.pwc.com/IWD to find out more.
Contributed by Moira Elms, Global Head of Brand and Communications and Chair of Global Diversity and Inclusion Council, PwC