Voice of Experience: Carol Sawdye, Chief Financial Officer, PwC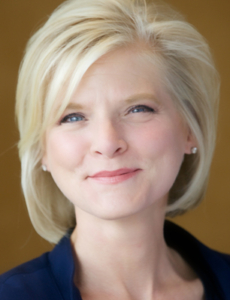 According to Carol Sawdye, Chief Financial Officer at PwC, it's important to maintain a "sense of urgency" about your career. It took Sawdye 17 years to figure this out, she said with a laugh.
After climbing through the ranks to partnership at PwC, she set out for a new chapter as CFO and COO at the M&A firm Skadden Arps, which led her to a more recent, challenging role as CFO at the NBA. Now, she is back at PwC, working as part of the US Leadership Team to transform the nature of how the firm does business in a rapidly changing, 24/7, global marketplace.
Sawdye explained, "You don't necessarily need to move to new employers. There are typically a lot of opportunities in the place where you are currently employed to get new experiences and advance your skills. The way to get from point A to point B is not necessarily a straight line."
"After moving up the ranks at PwC for 17 years, I made the move to Skadden – it was a big leap. But I had the desire to become part of a management team so I just decided to do it. You really need to be willing to see opportunities and take calculated risks."
Seeking New Opportunities
After growing up in New Jersey, Sawdye studied accounting at the University of Virginia. When she graduated in 1985, she moved back to the New York City area, where there were more opportunities for professional women. She took a position at Price Waterhouse's New York Office in the Assurance practice and by 1989, the firm had recognized her potential, sending her to Columbia University to earn an MBA.
She enrolled while working full time, and came out of the program with an MBA in international business and corporate finance. "By then, the firm felt – and I agreed – that my efforts should be focused on some of the firm's largest Fortune 500 clients," she recalled. She worked with a number of major industrial clients before switching to the firm's Entertainment and Media practice.
Three years later she was made a partner at the firm, and two years after that, Price Waterhouse merged with Coopers & Lybrand. By 2000, Sawdye's practice was booming through the dot-com era. "We had a lot of new media companies we were trying to take public and I was working on a major transaction for one of our largest media clients."
"But then the market crashed, just as we were pricing the deal. The boom turned to a bust, and things got a lot tougher for our clients." A year later, 9/11 happened, and during the aftermath of the tragedy, Sawdye, who lived seven blocks from the World Trade Center, began to do some soul searching. "These events caused me to assess my career and think about what I wanted to do with my life," she explained.
While she loved working with clients, Sawdye realized she wanted to work in management. "A recruiter who had been trying to encourage me to take a job at a dot-com years before convinced me to have a conversation with the law firm Skadden Arps. They were looking for a CFO who would eventually become COO – that person would ultimately be the most senior non-lawyer at the firm and a senior member of the management team. I was compelled by the idea of impacting the success of a global professional services firm and made the move in April of 2002."
After 17 years at PwC, she found herself doing something completely new: leading Skadden through a leadership transition, and then an extensive corporate governance operations overhaul. "I had the chance to learn from Bob Sheehan, who was a terrific executive partner, and then work with the new executive partner," she said. "Under the leadership of the new executive partner, we reorganized the corporate governance structure, the partner compensation system, and the partner retirement program."
Eight years later, Sawdye was ready for another challenge. "I began to think, 'What else am I going to accomplish here?' There seemed to be relatively little else left to do from a strategic perspective."
That's when she got another out-of-the-blue call from an executive recruiter. "The NBA was looking for a CFO who could assist the league with the financial aspects of the imminent negotiations in connection with a new collective bargaining agreement with the players and a revenue sharing agreement between the teams."
Within three weeks, Sawdye had met NBA commissioner David Stern and taken the job. "I spent the last two and a half years there, and it was the most intense two and a half years of my career. It gave me a chance to work in the entertainment and media industry, which was my practice area at PwC."
For 18 months, the league management team worked seemingly around the clock to put in place a labor agreement with the players and a revenue sharing deal between the owners that would create a sustainable business model – that ultimately would allow each team the potential to be competitive on the court. "We achieved a deal last Thanksgiving weekend [of 2011] and on December 25th we were playing basketball again. We had anticipated a full season lockout, but we ended up losing less than half a season."
"It completely changed the business model of the NBA," she added. "It was the single greatest achievement of my professional career, and a great source of learning. It was an incredible experience working with Commissioner David Stern, who is a master negotiator and marketer, and all of the NBA owners and league management team. It was tough but fun."
Now Sawdye is back at PwC, having been approached for the CFO role shortly after implementing the new changes at the NBA. "I've always maintained a relationship with our current Chairman, Bob Moritz – we started at PwC on the same day and in the same office – and when he was looking for a CFO he felt the combination of my former PwC and external CFO experience made me a perfect fit."
Sawdye is enthusiastic about her new role at the firm. She sees PwC standing out amongst other professional services firms. "Our clients want global, seamless, quality service delivered 24/7. And we obviously want to be the place our clients go to get that service. But we also want it to be the place our people want to work."
"Our client demands are huge, and we want our people not to get overwhelmed by that. We think we can provide a flexible work environment for our people while still meeting our client demands," she continued. "It will take some time to create the firm of the future we envision, and we still have a business to run. But I'm very excited to be coming in at a time when we are launching such an ambitious endeavor."
Culture Change at PwC
"Delivering client service can be a significant challenge for women in professional services," Sawdye continued. "Historically, firms threw their hands up a bit saying it's all about our clients so if you can't work 24/7, you'll need to move on. But it doesn't need to be that way."
"Of course, our clients need to be our focus, but there are ways to make the workplace better for women and still meet our client needs. Women comprise half of our workforce and we waste this asset if we allow them to walk out the door before they make partner, or after."
Of course, she continued, technology can help. But it takes more than the right tools to change a firm-wide culture. "It takes the right mindset first."
"Many women who experience conflicting personal and professional demands feel they can't compete on the same terms as men. And if you take a temporary leave, it's hard to pick up at the same place you left off. That's why PwC is committed to making this change in the mindset of leadership and encouraging all of our leaders, from senior associates to managers to partners, to embrace the flexibility mindset," she continued.
"We've got to get to the hearts and minds of all of our people – not just the partners, but also the senior associates and managers who are feeling most of the day to day pressure from clients. Our goal is for this change in mindset to benefit everybody by making PwC a better place for all of us to work. "
Advice for Professional Women
Sawdye encourages junior women to take on international assignments. "Our global economy demands that people understand how to work in a multi-cultural, cross-border, diverse work environment. It will prove to be a benefit for your entire career."
She continued, "And in general, get out of your comfort zone. Whatever calculated risk you take, whether the outcome is good or bad, it will be a learning experience. Don't just follow the well-worn path."
She encourages women to maintain a sense of urgency about their career even as they get more senior. "I think the more experience you have, the tendency is to become complacent. You need to push yourself to take on further challenges."
"It is also important to cultivate the natural relationships that develop throughout your career. Women often neglect these relationships as a result of other personal demands. When I left PwC I didn't think I'd ever come back, but I maintained relationships with some of my former partners which ultimately led me to the position I have today. And I still maintain relationships with people from Skadden and the NBA and many other colleagues that I worked with over the past 28 years."
"The world's a small place. Everywhere you go, your relationships should come with you. If they don't, you're missing an opportunity. They shouldn't be tactical – just have them. You won't know how or when they will come to your benefit, but they will."
Staying Connected
When Sawdye returned to the firm, she was pleased to find the women's networking circles she had benefited from as a young partner were still in place. "We did off-sites with senior managers to work with them through that challenging time in their career. I got a lot of gratification out of that experience."
She was also enthusiastic about PwC's new Full Circle program, which allows individuals to leave the firm for a period of time, stay connected while they are away, and then on-ramp back to their careers.
"I have such a passionate view about this," she explained.
"It just kills me when I see friends or family members who are such talented women, but they leave the workforce altogether. Women take such a huge risk when they do that – they have this nirvana about what life is going to be like. Unfortunately 20 years from then, life can be very different and they may not be in a good position to return to the workforce if they have to. When women leave the workforce 100 percent, they're taking a bigger risk than they realize."
She continued, "The Full Circle program keeps women in the game so they can reenter. I see this as more about the individual rather than about PwC. But for us, the workforce of the future involves not only full time employees but also people on flexible work arrangements. There is a real opportunity to stay connected and stay relevant."
In Her Personal Time
Sawdye admitted to being a "health and fitness fanatic" in her spare time. "I had Hodgkin's disease when I was 25, and I went through a year of extensive treatment. Since then, I have prioritized health and fitness and I think it is complementary to a successful career."
She enjoys biking, running, and weight training, and makes time for some form of workout most days of the week. "It clears my head and starts my day off right."
At the NBA, she continued, there was a real corporate commitment to fitness and she hopes to enhance PwC's commitment to health and fitness. "If PwC's mindset and policies can allow our people to live better, then we will attract and retain our best people who are most able to meet and exceed our client demands. That will result in us differentiating ourselves as the preeminent global professional services firm," she said.
By Melissa J. Anderson (New York City)