Theglasshammer.com helps individuals to build their career via advice, networking events and coaching.
Evolved Employer our sister company provides companies opportunities to develop organizationally so that pathways are built for women (and everyone else) to succeed. Visit www.evolvedemployer.com or our CONSULTING page.
Theglasshammer is brought to you by:
---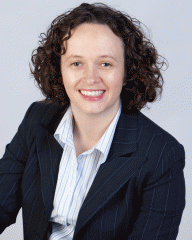 Nicki Gilmour
Founder and CEO, Evolved People Media LLC
CEO and Editor-in-Chief The Glass Hammer
CEO and Head of Consulting, Evolved Employer
Nicki Gilmour is a dedicated workplace game changer with over eighteen years of experience in the news publishing industry and six years experience as an organizational psychologist working with companies on change projects such as diversity and inclusion. Nicki is also a certified executive coach.
Nicki began her career as one of the original team assembled by Angus MacDonald at the Financial News in London in the late 90's, Nicki relocated to the US in 2004 to run The Financial News Group's online career sites (efinancialcareers.com and jobsinthemoney.com) as Managing Director. She was appointed to the Board aged 31. The newspaper and career sites were sold in 2006 and 2007 to Dice and the Wall Street Journal (Dow Jones) respectively.
Nicki founded Evolved People Media LLC in July 2007 with the flagship website theglasshammer.com to inform, inspire and empower women in the financial and professional services industry.
In 2010, she formally launched evolvedemployer.com an organizational change boutique consulting firm, specializing in change and performance with a lens on diversity and inclusion issues.
In 2017, Nicki launched Evolved People Coaching, an executive coaching practice. She works with senior executives from all over the world helping them to achieve their goals and overcome challenges.
Nicki has a BA Hons Business degree from the Manchester Metropolitan University in the UK and a graduate degree in business from La Universidad de Murcia in Spain which she undertook entirely in Spanish. Nicki graduated with a Masters degree from Columbia University in the City of New York in Individual/Organizational Psychology with a concentration on Change Leadership in 2012. In 2017, she re-entered Columbia to complete the Columbia Coach Certification Program.  Nicki enjoys snowboarding and life-long learning in her spare time as well as spending time with her family.
---
We have a team of freelance writers around the world.
Pitch us here
You can follow us on Twitter,  or join our groups on Facebook and LinkedIn.
Theglasshammer.com is a woman-owned and LGBT-owned business. Support supplier diversity.
---
Site designed, developed and supported by WeAreTheCity
Save