5 Tips to Manage your Productivity, Sanity and Career during the Coronavirus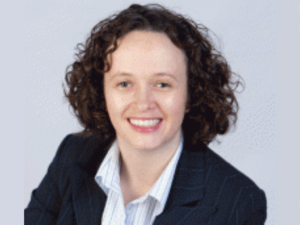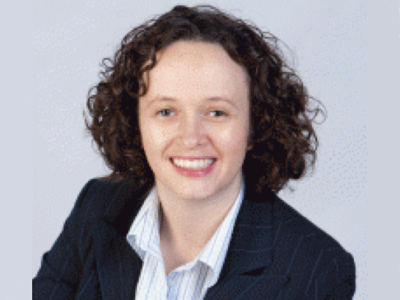 Productivity is state of mind.
Aided by peace of mind which none of us have right now in the midst of a pandemic.
As someone who invented and launched theglasshammer from my living room in Brooklyn, I can testify to needing utmost grit, tenacity, determination and focus to produce a large volume of work on a daily basis for thirteen years through good and bad times looking at a wall or a screen. In fact, the irony is, social distancing feels rather similar to my everyday professional life of walk the dog, write editorial, do coaching on zoom/facetime, cook lunch, walk the dog, write, coach, cook, childcare on repeat. I even lived in the woods for two years so social isolation is clearly what I have been training for, dear readers.
Here are my top 5 tips for keeping it all going during this time:
1. Set Boundaries- physical, mental and emotion for yourself
Physical boundaries are the easiest. Delineate areas in your house, even a corner of your apartment to work from. Do what you need to do to make it "nice" for you. Pictures, or a bare desk, you know who you are. Keep it clean by clorox wiping the bottom of your laptop and keys and screen once a day. Ditto phone.
Mental and emotional boundaries are harder. Confine work to work and don't check email on the couch on your phone for example. Also, to emotionally protect yourself during work do not read news, instead listen to soothing classical music, jazz, a radio station that you like ( for me BBC Radio 2 cannot be beaten)  or an old "album" that brings you back to a good time. Create nostalgia if you need that on dark quarantine days as this is going to last for a while so stamina and strategy are crucial elements to keeping sane and therefore productive.
2. Get Exercise
Get up and walk outside (while keeping a distance of course) or peleton or bike yourself skinny. Whatever your jam is, and is still ok to do, do it. You can sit on an exercise ball and have a stand up adjustable desk, there are ways to create variety. Get your trainer to work with you virtually. You don't have to go as far as Sarah Conner in Terminator 2 doing chin ups on the metal bed frame ( humor will get us though this).
3. Get hobbies.
Ever wanted to speak a language? I learned to cook when i lived in the woods, cook like Julia Child with WW2 dried goods. Challenge yourself to be resourceful. Grow veggies, knit, read books about foraging mushrooms even if you never do it.  It is amazing what you learn skill wise and more importantly what you learn about yourself.
Have kids? Explore new stuff with them in the down time. Coloring is extremely soothing and Frozen 2 will provide you with plenty to do there including googling "let it go" in many languages and belting it out "Libre Soy".
If you are a busy person, chances are there are several TV shows you have wanted to catch up on. I just started Outlander, a celtic time traveling tale that lasts for 6 or 7 seasons, that will be a great mental distraction to invest in (also life in 1743 makes our current reality as dire as it is, still better). And novels, remember them? Have virtual book clubs with your friends. Virtual wine and cheese ( i have been invited to one already). Business books and professional development books are also good and here are my recommendations for the next few weeks:
Act Like a Leader, Think Like a Leader
Buy extra coffee, tea, candy, chocolate, vodka, wine or whatever you need for the days that you need a cheap thrill.
4. Get reflective time
See this as opportunity to look inwards and reflect what is meaningful to you. Take a list of "should do's" and figure out what is real and what is not. What is working for you? What is not? What do you want to do differently when we emerge from this? What has been the best of 2020 so far that you can expand on at work? Meditate – however and whatever method works and watch how you can regain the power of your mind.
5. Use technology to get the job done
There is actually a lot to be said for saving time not commuting. You might find you do more old fashioned calling and videoconferencing with someone because you do lack the human contact factor. Email is still email. It is by getting sucked into facebook and other productivity sucks like cat videos that you will wonder why the "to-do" list is still there.
Video call your friends near and far, call your parents and older friends as they have to stay in the most.
Good luck and if you need executive and frankly, life coaching on how to thrive professionally and personally during this unusual time, book in with me at nicki@theglasshammer.com – 3 video sessions x 90 mins long that you can use all year long for $899 or book a 15 mins chat to see if it for you here
Please select the time that works best for you.
Event: Evolved People Exploratory session- is it for you?
Timezone:
Eastern Time – US & Canada
Change
I am a professionally certified coach (PCC) with a masters in Social (I/O) Psychology, i am your person on this one.
Write "coach me" in the email headline and we can set up a time or book now if you are ready for a full session here.
‌
Please select the time that works best for you.
Event: 90 mins – scheduling only paid clients PHONE/video session
Timezone:
Eastern Time – US & Canada
Change
‌
You will get through this! STAY SAFE.