What's Your New Year's (Career) Resolution for 2020?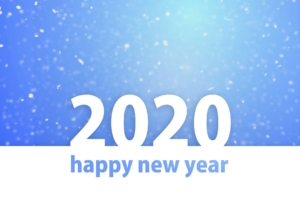 Last December, Goldman Sachs named nearly 1,500 individuals vice presidents and executive directors, in recognition of their leadership and contributions to date. As they embark on this next step in their careers, the firm's Human Capital Management Division is hosting Vice President Orientation in February across regions – a one-day immersive program to accelerate their transition and increase their impact in their new roles.
Since theglasshammer is the online community designed for women executives in financial services, law and business, we asked new members of the Vice President and Executive Director Class of 2019 to share their New Year's "career resolutions" in advance of the start of orientation:
Kristen Askin, Securities, New York: My career goal in 2020 is to empower my client base of institutional investors to be connected to Goldman Sachs more holistically, by introducing them to new parts of the firm and helping them to achieve their business objectives. To do this, I am excited to work together with my peers in other businesses by strengthening our relationships and learning from their expertise in other areas across the firm.
Natalia Barrey, Tax, Sao Paulo: My resolutions as a first year vice president are to continue to develop my management skills and leadership, and have a more strategic corporate viewpoint to help keep all members of our team informed and engaged, as well as to expand my contributions as a part of the Lesbian, Gay, Bisexual and Transgender Network.
Maya Bradshaw, Services, London: I've never really been one to set New Year's resolutions (previously they have been too lofty to be attainable), but this year I have challenged myself to commit to a number of micro-habits designed to strengthen my mental and physical resilience so that I am well positioned to meet the challenges of being a newly promoted VP. These resolutions include goals such as taking the stairs to meetings on other floors, making time to be "mindful" and setting (and sticking to) my non-negotiables.
Elsie Cheng, Global Investment Research, Hong Kong: I hope to ride the frontier of technological innovation in China, continue to generate impactful ideas that align with the firm's goals, add value to the franchise, and aim to have fun at the same time.
Kiley Colston, Controllers, Dallas: As I step into my new role this year, I plan to focus on two things: making a maximum impact and maintaining a work/life balance. These seem so simple, but showing up to work every day with an open mind, eager to step out, stretch yourself, build up others and develop new skills, all while prioritizing and carving out time for family and friends, comes with clear intentions, persistence and dedication.
Johannes Hahn, Investment Banking, New York: My career resolutions for 2020 are twofold: On one hand, to grow our risk management business, with particular focus on middle market clients in the context of the Investment Banking Division's 'Cross Markets Group' initiative as well as across a variety of products, including the firm's new transaction banking platform. On the other, to use the learnings from my own progression at GS from analyst to vice president across different teams and geographies to mentor our junior bankers as they develop their careers.
Archa Jain, Investment Banking, Mumbai: I would like to take complete ownership of execution of the projects I'm working on, expand my existing network and deepen client relationships to be able to source new business opportunities for the firm. In addition, I want to play a meaningful role in team-building and mentoring junior individuals.
Anna Jeschke-Chin, Corporate Treasury, New York: In 2020, I am looking to share knowledge beyond my immediate team. Information is currency, and sharing relevant information with people in other parts of the firm will keep you on their radar and might just lead to being included in exciting new projects.
Kahena Joubert, Merchant Banking, New York: My 2020 resolutions are to maintain the high levels of energy and strategic focus that I had last year, identify and excel at opportunities to be a leader, and give myself the time I need to successfully plan and enjoy my October wedding.
Christian Manion, Corporate Treasury, Salt Lake City: In 2020, I want to focus on long-term career ambitions and align my short-term responsibilities and goals towards those. I want to pay it forward by making a conscious effort to share my perspective with the team, help align goals, and pass along the lessons I continue to learn.
Leslie Odamtten-Addy, London, Internal Audit: In 2020, I will be moving to our Frankfurt office from London. A resolution of mine is to assimilate into the culture and environment of the Frankfurt office (which also includes learning German), while also maintaining connectivity to regional headquarters. Another goal is to invest in relationships and provide mentorship. I have been very fortunate to have had a number of wonderful mentors throughout my time at Goldman Sachs, and have learned the value of investing in key relationships across levels of seniority and the benefits of mentoring others on your own thought process and ability to be a more effective people manager.
Jade Trusty, Compliance, London: This year, I hope to accomplish the following:
Learn to code – given the increasing importance of technology and automation in everything we do both inside and outside the workplace.
Be uncomfortable – challenge myself to step outside of my comfort zone more frequently. In Shonda Rhymes' words, make this the "year of yes."
Increasing my connectivity – grow my network within the firm and across the industry by interacting with individuals outside my immediate circle. This will help develop my communication style and strategic thinking.
Anne Shapiro, Consumer and Investment Management, Washington, DC: As I begin 2020 with a new title and additional time demands, my career resolution for the year is to build time leverage for myself. From taking advantage of new firm technology, to delegating more, to drawing on the Eisenhower Matrix for organizing priorities (and applying any other tips my colleagues might recommend!), I aim to maximize my productivity to serve clients better and grow my commercial impact.