What Is The Best Investment for Your Career and Self in 2020? A Coach.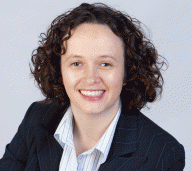 People want different things. Sometimes at different times or chapters of their life. Coaching helps you figure out what you want (goals) and what is standing in your way to achieve them. Externally,  there are often barriers and we analyze that using organizational psychology models to understand what levers to pull within our control to overcome obstacles or to understand our own tolerance around staying or leaving a situation, manager, work team or spouse.  But, internally there are usually behaviors and self- sabotaging hidden competing agendas in your subconscious that can stop the best of us from doing what we want or say we are going to do. New Year's Resolutions being a great example of saying we want change and then finding ourselves doing the same old actions despite our best intentions.
Advancing in your career can be a linear vision of one (increasingly more senior) role at a time in the same firm or it could be a less linear picture with different roles, departments, firms and even industries. We work with ambitious women and men in financial and professional services, technology and Fortune 500 and who have three things in common:
They want to excel
They want to lead people or an innovative product or project design.
They know they can change it up a bit (*behaviorally) to get more of what they want and just need a good coach to get them there starting with cognitive and emotional integration of goals.
We use coaching to meet everyone where they are because each human is a person with a personality which has collected and constructed over time a specific set of beliefs. Simply put,  thoughts, with feelings attached to them. We take good, bad and neutral actions all day long, since whatever environment we are in contextually, brings out our behaviors which are amplified by our deep values and our motives to be there in any given situation and of course behaviors, usually the bad ones depend on our stress levels.
The surrounding team or firm (or location) culture matters as there are implicit as well as explicit norms of "how work gets done around here" and we understand how to give you frameworks so that together, we can understand how to get the most from wherever you are and support you in decisions around navigating the next steps in your career.
Individually (or if your company is investing in you), if you want to be coached as an executive manager or leader around being where you want to be behaviorally as a person and in your career (perhaps more sustainably and healthily in 2020), please get in contact with Nicki Gilmour, Head Coach, Founder of theglasshammer and organizational psychologist or book an exploratory call here to see if coaching can help you. We have a network of coaches and can find the right fit for you.