Leadership Advice for Women – Actionable Items to Implement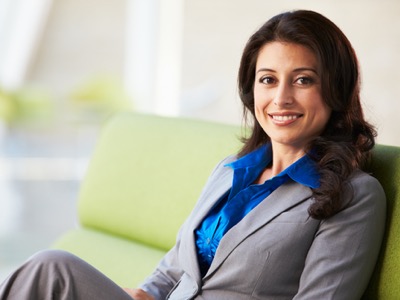 Guest contributed by Tricia Benn
Over the past century, women have made enormous strides — gaining access to the vote, educational opportunities, military service, executive roles, and other aspects of modern life.
In spite of these advancements, there is plenty of work to be done in order to achieve parity.
Studies have shown that women tend to fall behind early on in their careers and continue to lose ground as they progress, despite the fact that women are earning a majority of college degrees. According to research from McKinsey and LeanIn.org, women make up 47 percent of entry-level hires but are 18 percent less likely to be promoted to managerial positions.
The c-suite is no exception.
A New York Times report stated the number of women leading companies in the Fortune 500, grew to 6.4 percent in 2017 – up almost 3 percentage points from a decade earlier. At this rate, parity would take over a century. In 2018, the number of female chief executives declined 25 percent, according to Fortune's 2018 list of Fortune 500 companies.
While the number of CEOs continues to decline, the position of the Chief Financial Officer currently has a higher female presence, with almost 13 percent. Still woefully less than the population and graduates with finance degrees would lead us to conclude there should be.
These numbers indicate that there is a clear systemic problem that still sees women executives falling off the corporate ladder — despite, many reports that show women outperforming men in several key competencies like self-awareness, adaptability, and teamwork.
Here are six things that need to be addressed in order to help bridge the gender gap.
Systemic Bias.
Systemic bias is defined as "prejudice, bigotry, or unfairness directed by health, educational, government, judicial, legal, religious, political, financial, media, or cultural institutions of an oppressed or marginalized group." It's inevitable to look at a problem, make it personal, feel defensive, and feel the need to justify some decisions. Here are some examples:
Women have to make very difficult choices when it comes to having a family. They have to choose between parenthood or career advancement; whereas their male counterparts don't have to make that choice. At times, career advancement translates to working longer, or more, hours which also exacerbates itself with finding affordable, and adequate, child care.
While this issue isn't applicable exclusively to women, the reality is women bear the brunt of the decision-making when it comes to daycare. In a 2018 survey by the Center for American Progress, mothers were 40 percent more likely than fathers to say they personally felt the negative impact of child care issues on their careers.
Of course, these are simplistic examples of systemic bias, but no less effective in making the point.
Think choice sets. Life isn't binary.
There is no one solution to any problem or any silver bullets. It's no secret the burden on parenting has typically been more geared towards one parent than another, but the idea that either parent should be sacrificed by working 80 hours a week and being responsible for the family and home while their spouse advances in the workplace is simply wrong. Historically it has been the mother in this role (although there are some great stay-at-home dads), however, women got it right. They earned post-graduate degrees, put in the time, made sacrifices and they still failed to advance. The end result – work got 'greedy.'
The same argument can be made for stay-at-home dads.
This article's purpose is not to say it's wrong for women, or men, to choose to have a full life of family and home care if that is their choice. One could venture to guess that this would be a small percentage, and even smaller still, if we consider the time after the children leave the home.
There are many choices to be made, life isn't binary by any stretch of the imagination. Why are we treating it as such? Our personal and business lives are (or should be) integrated. We have to step away from thinking about work life and home life as separate, black-and-white issues. They're not.
Bring the right people on your journey.
People are one of the biggest, and most important, assets for personal and professional advancement. Who you surround yourself with has a direct impact on your bottom line. For example, it's critical to align your overall team, along with the individuals within the team, with the overall strategic goals. This allows for everyone to know where they fit and be on the same page in order to create the cohesiveness needed to move the team forward.
Your team should be the people who are on the same mission as you – those same people that feed your madness and fuel your drive. These people are aligned directly with you, making it easier to navigate the bumpy roads in business and offering some leeway in supporting what would otherwise be considered sacrifices. It does take a village.
Never stop learning.
Knowledge is something that we all must acquire continuously – regardless of where we are in our careers. It's a grave mistake to think that a few years, or decades, of professional experience under our belt means we've learned everything we need to know. Learning never stops.
When you stop learning, you cease to be relevant. While it's natural to fear the unknown, it's crucial to get out of that frame of mind and be open to expanding your horizons. As professionals, we must be willing to embrace change and accept risks made easier by continued learning. Adapting those new skills and experiences in the workplace is only going to advance the marketability of women in their current roles, when higher positions need to be filled.
Make a difference.
Most people think 'making a difference' involves donating to a charitable organization. The reality is there are many ways we can make a difference every single day, even while doing business. Everyone has the capability of being a hero – getting up every single day and doing something that takes willpower, fortitude, and effort. For example, if your team sees you putting the maximum effort day in and day out, you're making a difference for them. You're setting the tone for how you conduct business. It is bound to be emulated. People are indeed watching.
Becoming a mentor to a younger employee, especially younger females, makes a difference. Former Secretary of State, Madeleine Albright famously quipped, "There's a special place in hell for women who don't help each other." While she called that particular moment an "undiplomatic moment," there's truth in that statement. Mentoring younger executives helps that next generation of professional women climb higher than our generation. That is what we want in order to bridge the gender gap.
Also, be authentic in everything you do including making yourself vulnerable. Great leaders need to foster trusting environments by being upfront with their team. Sharing your humanity puts everyone, not just women, on a higher plane that is capable is sharing, building, creating, and innovating.
Make a difference by rewarding results and judge contributions by the same standard of performance you would anyone else. In fact, that's one of the principles of The Hero Club – making a difference. It doesn't have to be a grand gesture or volunteering either in order to resonate with whom it's impacting.
It's easy to dismiss corporate America as being uptight and part of the problem instead of the solution. There are plenty of problems in corporate America; however, there are solutions to problems there, too. Part of the solution is the lens being used to view the world that surrounds us.
As leaders, we need to take an active role in adapting and leading with conviction. In doing so not only will there be an increase of female leaders in mid-to-senior-level positions, but workplace cultures and structures will change for the better across all industries. There is no doubt that the rate at which women are representing management and c-suite roles can go going up. The business savvy capabilities and drive women embody are unmatchable, and it's only a matter of time before the ratio of men to women in leading business roles is as it should be – equal.
About the Author
Tricia Benn is the Executive Vice-President of the C-Suite Network and General Manager of The Hero Club, an invitation-only membership organization for CEOs, founders, and investors. As an executive within both organizations, her mission is to build a platform and community that accelerates the success of c-level executives. She is a leader in creating an executive community of collaboration, based on integrity, transparency, and measuring success beyond the numbers alone – 'The Hero Factor.'
This approach has driven her more than 20-year track record of industry disruption in building new businesses, revenue streams, and delivering double digit, year-over-year growth.
Learn more at www.c-suitenetwork.com and https://heroceoclub.com/ or connect on LinkedIn, Twitter or Facebook.
The opinions and views expressed by guest contributors are their own and do not necessarily reflect those of theglasshammer.com