From Atoms to Assets: My Career in Financial Services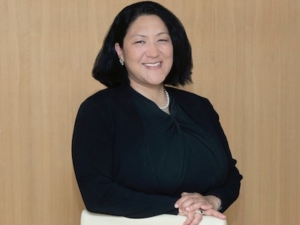 By Janet Walker, Director, Asset Management, Abbot Downing
Atoms are the smallest units of matter; they gave rise to cells.
Embryonic stem cells come from an embryo, and are undifferentiated and undefined, but multiply, grow and develop into a variety of cells – and ultimately a living, breathing human. The development and coordination of cells into a functioning organism is not fully understood, but scientists are working to decipher this every day. Understanding what keeps everything in our bodies in top working order and determining the causes of problems, from the physical to the emotional and mental, is a curiosity that has fueled me for as long as I can remember. The study of asset management, from understanding the complexities of capital markets to deciphering investor behavior, is surprisingly similar.
My path to asset management was atypical. As a young girl, I was driven by the desire to solve medical problems, to help people, in spite of my own obstacles. I lived in and out of shelters and in a constant state of fear while I was at home, struggling to cope with a physically abusive, unstable and alcoholic father. After becoming an emancipated minor, I finished high school and ultimately college, singularly focused on the desire to go to medical school. My path was not linear and was certainly full of obstacles, but I thrived and succeeded.
My college experience and path to graduation was not straightforward, nor what you might expect for a typical college student. I attended what was affectionately called a "commuter" school, where many of the students balanced school with full time jobs. I began as an Engineering Major and discovered that not only was the subject matter not what I expected, but that I was completely unprepared to thrive in an environment that was so unwelcoming to women at the time. I considered switching to Business Administration, but ultimately found my way to the School of Life Sciences, with a reputation of producing highly skilled scientists. I majored in Cell and Molecular Biology, minored in Chemistry, and loved every minute of it. From studying in the classroom to enduring the rigors of lab research, I found that my intellectual curiosity and desire to go to medical school were in sync. The challenges from my home life however, continued to follow me into college.
In spite of a laundry list of accomplishments and qualifications, I wondered whether I would be prepared for medical school, and looked to professors and others for guidance. Rather than listening to my own voice and following my passion, I took a detour and entered a PhD program in molecular biology at a renowned medical school, on the advice of my mentor. I found myself studying in a field that required a high degree of technical focus and less interaction with people – and while I enjoyed the technical and intellectual aspects of this path, the mismatch became clear.
Returning to the West Coast, I found myself in need of a job. Throughout college, I worked in a number of fields, including a short stint as an administrative assistant in Wells Fargo Private Bank. At the time, I was told that there would be an opportunity for me if I ever wanted to return, so I took full advantage of it. The position wasn't ideal, but I worked hard to find a way to make it my own. The world of finance was completely new to me, despite a few business electives I took in college. I was curious, highly ambitious and thought creatively about how to make it my own. Initially, I obtained a number of securities licenses, and ultimately the Chartered Financial Analyst designation, to accustom myself to the industry. At the same time, the healthcare and biotechnology industries were coming into focus within the finance industry, driven by technological advancements and major discoveries. I used my technical knowledge, research skills and curiosity to bridge a divide, learning how discoveries in science were transforming the financial services industry.
During my 20-year career at Wells Fargo I have combined the fields of science and finance, working to understand global stocks, how they fit into an investment portfolio, and how the construction of a portfolio is impacted by exogenous factors such as geopolitics, economic forces and investor attitudes. The desire to understand complex situations, determine the root cause of a problem and educate and guide clients is surprisingly similar to my childhood aspirations. I successfully manage a complex book of assets with the added benefit of being able to work with a complex and dynamic group of incredibly talented people.
The journey has not always been easy or straightforward, but I've persevered by being flexible and embracing change. Much to my surprise, the tools that I have picked up along the way have helped me tackle success and challenges in my personal life. Marriage, the birth of two children, the sudden loss of my husband, are events that you can never really prepare for. Much like career uncertainty, I think it's what you learn from these events that's key.
Everyone defines success in a different way. From working with atoms to now working with assets, I've learned that my pathway to success involves listening to my inner voice, following my passion and moving through the obstacles that try to derail me, with grace and a positive, forward looking attitude. Success and challenges are inevitable, how we navigate through them is the key. I never thought that I would be a widow, raising two beautiful girls on my own. Success or challenges, either personal or professional, don't define who I am, but instead shape who I've become.