Managing your Emotions at Work for Maximum Productivity
You take a coffee or healthy snack, start a friendly conversation with a colleague, listen to your favorite music, watch some funny YouTube stuff (but don't go overboard), visit your favorite site, rearrange or make up your working place, make a list of places to visit or movies to watch.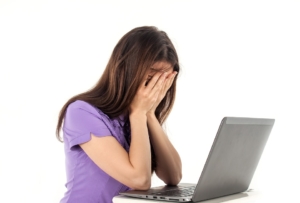 These are great mood busters that will help you in critical situations. When the initial fire is coped, you need to sit down and analyze the case, identify the source of distress, and how you can overcome it.
Sometimes it is hard to keep up a good performance at the workplace. The burden of responsibilities, tight deadlines, a never satisfied boss, unfriendly customers, and co-workers, can turn your work into hell. Everyone may face similar situations, but not everyone knows how to avoid negative emotions.
The ability to control your feelings is no less important than well-honed professional skills. Negative feelings like frustration, anxiety, anger or distress may undermine your reputation, hinder working productivity or even lead to burnout. Nonetheless, there is a solution of how to deal with emotions to maximize productivity.
Below, you will find four elements to consider that will help you deal with your emotions and maximize your productivity:
Self Control
Research and surveys have shown that negative emotions are quite common in the workplace. The pressure of constant duties gradually degrades our mental and physical stability, which may result in a lack of emotional control. Eventually, problems may demotivate or strike the working efficiency, and people give up to negative emotions.
The majority of people are used to suppressing their feelings, but psychologists suggest that the better option is to learn to control your emotions. Constant restrain or denial of emotional issues does not solve the initial problem, and when negative emotions gradually pile up, it may eventually lead to a nervous breakdown or burnout.
So, how do you stop negative emotions at the initial stage? The most common way is to pause if you feel that negative emotions or frustration overwhelms you. It's great if you have the possibility to take a short break and evaluate the situation from different perspectives.
Try to realize the primary cause that has put you out of balance. For example, if a client or your boss is late to the meeting, the worst option is getting annoyed. Instead, it is better to accept the situation and use this time for relaxation, to get a jump on the next task or answer a quick email.
Emotions Are Necessary For Work
Of course, we are not robots. It's human nature to experience emotions. In some cases, feelings are necessary for work. Empathy, positivity, and politeness are highly important in the workplace, especially in the service field. However, while positive emotions are preferable, negative feelings should be put aside.. Excess emotionality may cause misunderstandings and problems even in simple situations. For example, aggression is a surefire way to lose customers and ruin a company's reputation. Employees that directly communicate with customers create the overall impression of the organization. Besides, negative emotions may worsen the atmosphere in the team and demotivate your colleagues. The workplace is an interconnected ecosystem, where the emotional sustainability and welfare of each employee depend on everyone.
Short Pause
Sometimes it is hard to preserve a healthy working atmosphere, especially when people don't know how to effectively cope with their emotions. Some choose to withdraw from social activity and limit communication, while others prefer to take the anger out on colleagues which is a self-destructive way, as it damages social connections and team unity. The good news is that there are plenty of positive methods that you can use to control your emotions. In this respect, relaxation and distraction are the best friends of each overwhelmed worker. Sometimes you need a short pause. Distract yourself from your task for a moment to gain perspective. Or take a longer break as today more and more companies offer wellness activities and understand the importance of mental and physical health.
Find A Golden Mean
The next step is to learn how to prevent negative emotions. Avoid any sources of anxiety. For example, organize your time to do all tasks on time and stop the rush. Set achievable goals to bypass frustration. It is also necessary to improve your mindset. Be respectful and courteous to your colleagues and clients. Treat every person as you'd treat yourself, or better still how you would like to be treated, and you will avoid accumulation of negativity right on the spot. Finally, it is essential to find a balance between those things that you enjoy, and those that take you out of the comfort zone. It's necessary for your self-development and performance.
All of us face bad days and black lines: high working load, miscommunication, or personal issues. But we shouldn't allow them to control our social and professional life. Of course, emotions make us human beings, but we need to use them wisely so that they do not destroy our lives. Try to avoid focusing on negative feelings and prevent excessive expression. Relax when you need it, analyze the problematic situation, listen to other people, and find a golden mean of your working performance. That will definitely help in both dealing with negative emotions and maximizing your productivity.
About the Author
Matthew Finnighan is a professional content writer. He writes for various blogs about higher education, entertainment, and social media. He aims to supply quality and unique content on the basis of human need. He is happy to share experience in writing, education, and self-development in his publications. If you are interested in his writing, you can find Matthew on Twitter or Facebook.
The opinions and views expressed by guest contributors are their own and do not necessarily reflect those of theglasshammer.com