Happy 4th of July!
Happy Independence Day in the USA and happy start of summer everywhere else in the Northern Hemisphere.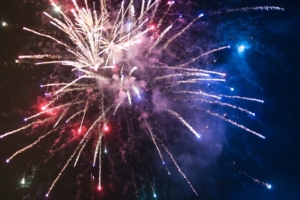 Every year at this time, we take a publishing break here at theglasshammer to spend time with our friends and family.
We will return with great content on Monday July 8th and in the meantime enjoy all our great pieces (over 8000 to read in our archives) that we have written diligently for 12 years to help you navigate and advance in your career.
Last week, I announced that after 12 years, we are ready to sell the site. This work is so important and we hope to find the right buyer to continue it in 2020.
Change happens in many ways, and empowering individuals via career advice is one piece of a very big puzzle. Coaching is something that I personally feel is a "supercharged" way to get what each individual wants and needs quickly and specifically.
We are all different (thankfully!) and yet all of us share one common feature which is we form thoughts and feelings about things that we experience. We have an operating system in our head that is based on what we have been told and have absorbed culturally as the framework to put all of our experiences against to create thoughts about what we can and cannot do and what we deserve and do not deserve. The self talk is real, but not necessarily true. I have trained as a coach and an organizational psychologist (both at Columbia University) to help my clients figure out what are systemic challenges or issues in their teams or organizations and what is individual and addressable. This has been my greatest gift on this wonderfully interesting twelve year journey. Let me help you.
So if you have the time and money this summer, invest in yourself to be a better, happier executive and person. We are running a summer offer of $999 for 3 sessions (90 mins long) to help you decide what you want out of life and work.
Book a 15 minutes exploratory chat here with Nicki Gilmour to see if we can help you.