Voice of Experience: Noriko Umeki, Partner, PwC Japan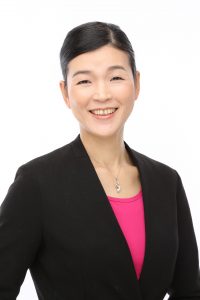 by Cathie Ericson
When reflecting on her career, Noriko Umeki wishes she had known earlier the importance of communication, as well as using personal marketing to further her endeavors.
"One day I realized that I wouldn't be evaluated highly just because I was working on the job in front of me. People who get chances for better positions display a high level of interpersonal abilities so it's important to expand your network both inside and outside the company by letting people know about you," she says.
"Each one of us has to seize our opportunities, and in Japan, women are less aware about this concept unfortunately." However, she adds, over the past years, there have been small but significant strides with the ratio of female managers gradually improving from 2% when she started her career to 12% in Japan.
Increasing Her Profile at PwC and in the Accountant Community
Umeki started her career at PwC as a Japanese Certified Public Accountant (JCPA) and has engaged in accounting services for the past 25 years, becoming a partner in 2009. Her experience in audit services includes both Japanese and foreign companies in the financial service, manufacturing and pharmaceutical industries.
As an ally, Umeki voluntarily became involved in Diversity & Inclusion activities for PwC Japan Group when she became a partner. In the past decade, she has expanded the firm's D&I activities, improving D&I awareness and cultivating an inclusive culture at PwC Japan. She considers this an important achievement, given that the World Economic Forum has ranked Japan as 110th in the 2018 Gender Gap Report, highlighting that this issue is an ongoing challenge for Japanese companies.
To that end she has focused on producing female leaders, fostering female juniors and promoting support for LGBT+ members at PwC Japan.
In addition to her work with PwC, Umeki has assumed the post of director at Japan Institute of Certified Public Accountants (JICPA) this coming summer. "I am getting very excited to work on whatever I can do to contribute to development of JICPA," she says. "The job of experts in accounting should be of social significance, and I would very much like to appeal to society so that young brilliant people will know the attractiveness of J-CPAs and be willing to join us." And, she says, that will include encouraging young female accountants to join the industry, given that the percentage of female J-CPAs is still very low—at only around 20% in Japan.
An Appealing Career
Umeki believes it's important for young female professionals to realize that they can successfully continue an accounting career through lots of life events.
"One of the attractions in this profession is that we are able to enhance our value through work and to differentiate ourselves from others since we are required to have a deep knowledge and wide experience," Umeki says. She recommends that women seek their own leadership style and find the work/life balance that works for them.
Sometimes she sees Japanese women hesitating to take higher positions, yet she notices that many males are becoming increasingly supportive. "We females should change our own awareness and try anything when we are given the opportunity, finding the courage to take the next step," she says.
Fostering a More Inclusive Culture
The biggest value Umeki has received in becoming an ally for the LGBT+ community is that her perspective has become much wider. "I remember being deeply shocked when I realized that I myself, as a woman, had been discriminating against other minorities unconsciously," she says. "I was astonished to realize how many people are bound by old stereotypes and customs, but after becoming an ally, I have come to think more about the true nature of the situation. Putting myself in somebody's shoes is very helpful in my career, as well as in my private life," Umeki says.
She urges others to deepen their understanding about the LGBT+ community by attending related events or seminars, which will bring D&I issues to light and encourage personal action.
Among some of the advances that have been taken by PwC Japan Group to foster an inclusive culture are establishing an internal network for LGBT+ colleagues and allies. "When companies provide a safe environment, people are able to fulfill their potential to be their best since they will feel safe to be accepted as they are. " And, Umeki notes, it can help companies attract and retain talented personnel.
She recommends that companies make a point to create that inclusive culture, but also to establish the same benefits for LGBT+ couples as for same-sex marriage, even though Japan does not yet have the necessary legal system.
Trying One New Thing Every Year
Since turning 40, Umeki has made a policy to try one new thing every year; among the new activities she has tried are fishing, yoga, boxing, calligraphy and golf, and she plans to use her accounting acumen to add activities that contribute to issues on women and society.
"I believe that it is never too late to start something when we are supposed to live for 100 years," she notes.
And although she already cites her most important personal achievement as becoming partner at PwC while raising her two children without suspending her career, she says that from now on, she intends to pursue her career and private life in her own way. "I will enjoy life more," she says.