Voice of Experience: Laura Raymond, Vice President and Business Development Officer, Wells Fargo Commercial Banking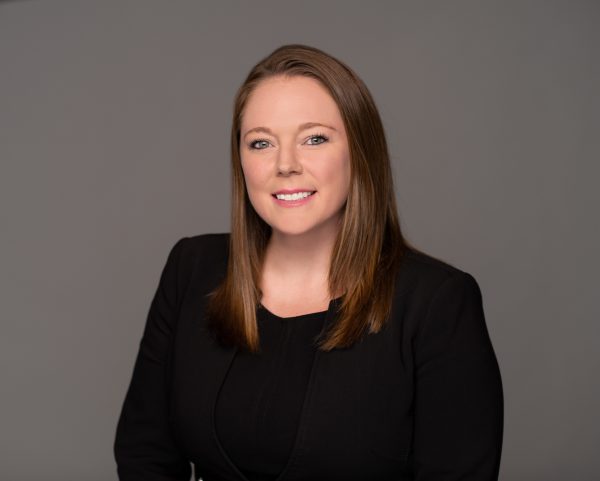 By Cathie Ericson
"Be a horse with blinders on," recommended Laura Raymond's dad, who had had a successful 40-year career in banking.
It didn't take long in Raymond's career to learn the wisdom of that—to tune out the constant distractions and focus on the task at hand, rather than letting the highs and lows get in your way.
Reaching for Success
That solid advice has helped Raymond build an impressive career in sales. Over the years she has held roles in sales business development in diverse industries, starting in media advertising. After transitioning to the account side and a commission sales role, she embraced the challenge and learned to really hit the pavement, as she says.
Next she was presented with the opportunity to join Garda Cash Logistics in business development, where she partnered with treasury management sales consultants in her first exposure to banking, a field that interested her since she comes from a banking family. As cash management is just a fraction of treasury management, she set her sights on learning more, which she finds to be one of the elements that intrigues her most about any given job—the chance to always expand your knowledge in a quest to find your niche. Six years ago she was given the opportunity to join Wells Fargo in New York—and she jumped at the chance even though it was all new: new market, new product and new industry.
And that's how she was able to attain the professional achievement she is most proud of to this day—earning a spot in the President's Club, which is reserved for the top echelon of sales people, and which many tenured employees never achieve, in only her first year on the job. It was especially exciting because the final client that pushed her to the top came just in the nick of time on New Year's Eve.
Since then she was recruited to join the commercial banking department, where she is currently a business development officer. As greater New York is considered an expansion market for the commercial side of Wells Fargo, she finds it exciting to be part of the growth initiatives and rewarding to onboard new clients and help them succeed.
As the banking industry is notoriously male-dominated, it can be easy for women to lose their identity and get discouraged, she finds. "But it's important to take the lead and know your worth—to take initiative and speak up. There are times women keep their mouth shut when it's important to voice your opinion," Raymond says.
Embracing Diversity Inside and Outside the Workplace
Raymond says she has never worked for a company that's so focused on diversity and inclusion as Wells Fargo. "They make an effort for everyone to feel at home, and it's helped me find my niche and thrive," she says.
One of her most pivotal moments was having the honor of meeting Stephanie Smith when participating in the Wells Fargo Diverse Leaders group. Raymond says that Smith shared how she came out as soon as she graduated from college so has spent her whole career being authentically open about her orientation. "It can be hard to find your confidence when you're not being your true self." She herself finds that there are a lot of assumptions around being a woman and being LGBTQ. "I often having people saying that I don't look gay, and for me that's an invitation to break the barriers down on a daily basis so we can treat everyone as equals."
As cochair for the Wells Fargo Pride Team Member Network in New York City, she helps organize networking and mentoring opportunities within the organization and oversees the bank's participation in Pride March and the AIDS Walk. "It's great to be behind the scenes, helping making the ideas a reality," she says. She also has joined a Wells Fargo team to participate in Cycle for the Cause in September, a three day bike ride from Boston to New York that raises funds to help find a cure for AIDS.
Always up for activity and adventure, Raymond enjoys traveling, and as a skiing aficionado has skied in the Alps and Canada and around the country. And, as a Philadelphia native with two older brothers, she says she is obsessed with Philadelphia sports. "But most of all I love spending time with my family, which helps me recharge and be ready to come back to work."