Voice of Experience: Lisa Hutter, Senior Director of Planning for the Southwest Region, Wells Fargo Private Bank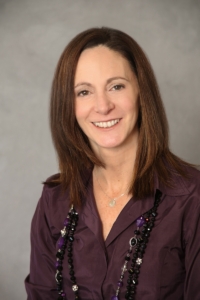 Lisa Hutter has been well served by the advice to take time to listen, but then also reflect, in order to figure out how you want to respond.
"If you are listening solely to respond, you won't hear everything you should," she cautions. "Focusing, being present and then taking time to be thoughtful will always lead you to a better answer," she says.
These skills have been especially pertinent in her career, particularly in her current role where she has a hand in helping both her clients and her internal team.
Helping Clients Achieve the Best
Hutter went right from college to law school but always knew she wanted to focus on estate planning. She joined a major accounting firm for four years, then moved into the banking arena and even had her own law firm for a short time before finding her home in the trust industry. Her first role was as a trust officer focusing on estate planning, and then she joined Wells Fargo as a team leader, where she manages a team of planners who include attorneys, CFPs and accountants who offer a collaborative approach to advising private clients.
Three years ago she was offered her current position as senior director of planning for the southwest region and moved to Austin, Texas, where she has added strategy to her responsibilities. In addition she is closely involved with the firm's diversity and inclusion efforts, helping to continue education and awareness and has been gratified at the strides they have made in moving the needle.
As she thinks back over her career, one of the accomplishments she's been proud of is her focus on building teams—focusing not only on supporting one another and promoting trust, but also offering her employees a clear path forward in their career. She has been pleased with the way she has been able to manage a cultural shift in her region, leading to stronger teams who can better serve clients.
And that's the cornerstone of everything she does, noting how rewarding it is to work with clients and see the positive difference she can nurture in the family unit. In fact, Hutter is excited about advances Wells Fargo is making with a more recent offering in the Private Bank called Family Dynamics.
Statistics show that when families of wealth fail, 70 percent of the time it's because of a breakdown in communication. In that way, this offering is ideal to help bolster communication for any family contemplating their future.
Another growing trend that is inspiring her work is the "graying" of the business owner; Hutter finds there are many in her region who are nearing retirement age and exploring their options. "The best way to create a smooth transition is to start three to five years out, which also pulls in the family dynamics element," she notes.
Confidence Will Take You Far
Hutter has always admired Sheryl Sandberg's advice, particularly the reality that a lot of times we second guess ourselves and think we have to be perfect for a certain role or project before we throw our hat in the ring. "It's important to realize that job descriptions shouldn't be read as prescriptive around every single element where if you don't have a few items on the list you shouldn't bother applying; instead rely on the right skills you already have to succeed and be confident in yourself, apply for the role and through the course of interviews you and the folks making the hiring decision will determine if you are the right fit for the role. In the end, you might surprise yourself."
Confidence is vitally important in her industry, when it's not uncommon to walk into a senior leadership meeting and be outnumbered, sometimes even as the only woman. "You have to get comfortable with leaning forward and making your voice heard," she says, adding that she has helped her teammates understand this perspective by encouraging them to put themselves in those shoes.
At the same time that you should always strive for new paths, Hutter believes that young women who are entering this industry would be well-served by being patient and taking the time to really master their job. "You can get involved in so many projects and therefore find opportunities to be challenged, even while you sit in your current job and make a name for yourself there," she points out.
In fact, she finds that a lot of success has to do with getting to know people all over the organization and at all levels and learning more about their day-to-day jobs. "That can help you identify another area where your skills might be transferable but is more interesting to you, and you don't want to miss out on that by not seeking new opportunities."
It's one of the reasons she served in the role of regional leader for the firm's Women's Team Network while she has continued to serve in similar roles. She urges all her colleagues to take advantage of the development programs available in person as well as on the internal site—both to boost specific skills as well as to expand networking by meeting others with whom they don't interact on a day-to-day basis.
"Be Kind To Yourself"
Hutter's advice for women at her level will resonate with anyone in a fast-paced field. "Be kind to yourself," she says. "We are not perfect and so we need to believe that what we are doing is enough. Take the time to be present and focus on what matters, like your family, and shut down if you need to because that's okay."
She herself takes that advice to heart with her own family. In addition, she has an excellent outlet through regular workouts at her husband's CrossFit box, appropriately named "Third Element."
"It's my community and home away from home, and it helps us model a healthy lifestyle for our kids," Hutter says. In addition to mitigating stress, achieving a new goal in her workout has another important byproduct—transferring those feelings of success to the workplace.