Women's History Month Offers an Opportunity to Reflect on the Importance of Women Leaders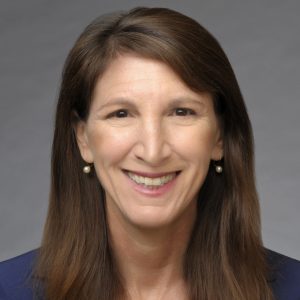 By Laura Keidan Martin, National Chair of Katten Muchin Rosenman's Women's Leadership Forum and member of the firm's Board of Directors and Executive Committee
In honor of Women's History Month, it's important we take the time to celebrate our accomplishments and the progress we have made as working women but also to reflect on the work that lies ahead so women in all professions, particularly in the legal field and others that are traditionally male dominated, can achieve gender parity and equity – especially at the leadership and partnership levels.
At Katten, women attorneys are making a mark. Women are represented at every leadership level from practice head and office managing partner to the board of directors and the executive committee, which oversees all governance activities and sets policies for the firm.
This year, not only are Katten's female attorneys garnering accolades for their hard work and many achievements, but the firm has also been recognized for its efforts to support the career advancement of women and improve diversity and inclusion in the workplace. Katten secured spots on the 2018 lists of Working Mother's 100 Best Companies and 60 Best Law Firms for Women, as well as Yale Law Women's Top Ten Female Friendly Firms. Katten also achieved Gold Standard certification from the Women in Law Empowerment Forum and is among National Association for Female Executives' Top Companies for Executive Women.
But make no mistake: there are still more gains to be made as the number of women attorneys advancing to higher levels is sluggish among law firms in general. And the rate of female minorities ascending to positions of power has lagged even farther behind in the legal profession.
As National Chair of Katten's Women's Leadership Forum and a member of the firm's Board of Directors and Executive Committee, I have a personal commitment to advancing and retaining women attorneys through mentoring, external networking, internal relationship-building and career development programs. We want to see women rise to the top at Katten. That's why as leaders we aim to do more and to do better by offering firm programs and policies to help women climb the career ladder and develop the skills they need to advance to leadership roles.
Women leaders are integral to the success of empowering all women at all stages of their careers. And that's why Katten's female leaders are so vested in the development and implementation of programs and policies that help women reach their professional goals. We believe that women's upfront involvement is critical to getting these initiatives right and vital to our success.
Our women leaders also serve on the firm's National Mentoring Panel, which is made up of 17 successful female partners recognized as leaders in their fields. These women serve as role models and share their professional and personal experiences as a means of helping their colleagues. But the objective is to be more than just a mentor. Fellow board member Nadira Clarke likes to remind us, "Women leaders can impact how women get business, how they are compensated, whether or not their work is recognized, or whether or not they get promoted."
Katten leaders continue to work hard to identify the next generation of female leaders at the firm and provide the tools they need to succeed, including diversity-focused initiatives, in which female attorneys of color participate. Such programs can assist in building leadership skills, developing client relationships and generating substantial books of business, which can go a long way toward a greater likelihood of career advancement – and it's simply good business sense for the firm as well.
Katten is also committed to dedicating resources to set women on successful career paths. We want to empower our female attorneys at various stages in their careers so they see an attainable, upward trajectory at Katten.
And most importantly, we know we can't achieve greater gender-balance alone. That's why we collaborate with organizations at the forefront of generating innovative ideas and solutions that will assist us with improving the retention and promotion of our female attorneys. By working together we learn from each other's best practices so that we can continue to create positive change.
That's why we teamed with Diversity Lab's Women in Law Hackathon, which brings together law firms across the nation to create solutions to boost the retention and advancement of women in law, and pledged our commitment to the CEO Action for Diversity & Inclusion initiative, dedicated to advancing diversity and inclusion within the workplace.
That's why we signed on to the Mansfield Rule initiative (a winning idea from the 2016 Hackathon). It was a major milestone when Katten achieved certification for meeting Mansfield Rule standards by ensuring that women and attorneys of color make up at least 30 percent of the candidate pool for firm leadership and governance roles, equity partner promotions and senior lateral positions. This year we are also participating in the Mansfield Rule 2.0 which expands our agreement to be even more mindful of diversity by tracking roles in client pitch meetings, including LGBTQ+ lawyers as part of the diverse candidate pool, and making sure that appointment and election processes are transparent to all lawyers.
All of these efforts combine to help push male-dominated industries to focus on creating diverse teams and to snuff out bias, whether intentional or unintentional. They help put more women in the room and at the table when key business decisions, promotions, or job offers are being made. They help transform what leadership looks like today and what it should look like tomorrow. They help encourage the next generation of women to pursue careers in these fields because they see more and more women represented in the industry.
This Women's History Month, let's celebrate the affirmative impact of women in the legal profession and renew our commitment to diversity, innovation and greater gender-balance in the workplace. We all have a role to play, to lean in, lead the way and be the change agents. Our careers, businesses and society will be stronger for it.