Op-ed: Make Asset Management More Visible as a Career Choice to Women and Girls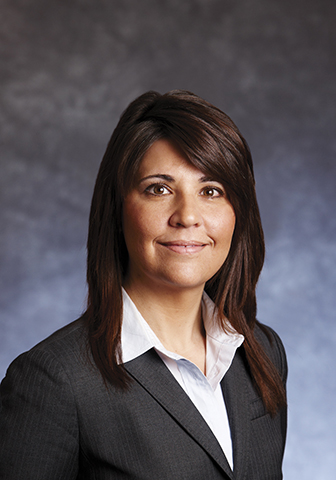 By Ann Miletti, co-lead portfolio manager of the Wells Fargo Asset Management Private Market Value (PMV) Equity team
When I tell people what I do for a living, I am often met with puzzled looks.
These experiences always remind me that asset management is a complex and often misunderstood business – despite the fact that the industry is inextricably involved in the financial and retirement plans of most Americans. Since it is Women's History Month with International Women's Day celebrations still resonating, with the theme #betterforbalance, it is a great time to talk about realities, myths and opportunities that come with working in asset management. And, how it is an underdiscussed career path that many women could take, in many forms, either on the retail or institutional side of the business.
My Journey to Co-lead Portfolio Manager
I'll admit, when I started my career as an elementary school teacher, I would have had the same reaction. However, 29 years ago my path took a sharp turn that caused me to fall into asset management in a most unconventional way. After my son was born with a serious heart defect, I needed to stay home to care for him while my husband worked during the day. But the tremendous financial implications of his illness and of life in general did not allow me to remain unemployed. So, I found a job working the midnight shift at a call center for a local financial firm. This job allowed me to learn about the financial markets and various product offerings from the ground up. Unbeknownst to me at the time, it would be the stepping-stone for a successful career as a portfolio manager at Wells Fargo Asset Management. I currently, along with my team, manage about $4 billion in assets.
Still today, if you ask a high school or university student who is exploring career options or majors what a fund manager or asset manager does, most do not know. Sadly, if they do know anything, it may not be something positive. Hollywood, the media and politicians often portray the financial services industry – and Wall Street in particular – as immoral, driven by greed and selfishness.
In all honesty, asset management, like most industries, has produced its fair share of bad actors. And the financial crisis of 2008 further tarnished the reputation of financial services overall.
Yet the true value of asset management is rarely discussed, which is unfortunate. I firmly believe that the majority of asset management professionals go to work each day with the goal of creating wealth for their clients and helping them prepare for their financial needs, both for today and for the future. Today, our industry in some way manages about $28 trillion in retirement assets in 401(k) plans, pensions and other vehicles.1 Our mission is to help people achieve their dreams, such as sending their children to college, buying their first home, preparing for retirement or something much bigger.
Asset management provides a worthy and fulfilling career – a notion that I believe remains widely misunderstood. For example, I know the returns we generate for our clients are meaningful and make a significant difference in their lives. And without finance, the economy would not grow, creating fewer jobs and hurting all of us, no matter your profession or financial standing.
How do we change the perception?
To start, we need to educate people at younger ages about financial literacy and encourage them to practice responsible money management skills. This is something I am both passionate about and involved in with high school-age kids today.
We as an industry must also stop talking in jargon that is difficult for a mass audience to understand.
In addition, asset management and financial services in general need a pipeline of curious, dynamic-thinking, and diverse people. To attract the right talent, our industry must do more to educate everyone about the value that we provide to individuals, families and society.
We need to more actively embrace diversity, including encouraging young women equally and early to be interested and  confident that they belong in the asset management field – and maybe, most importantly, that they are needed because of their skills.
In research conducted by Wells Fargo Investment Institute,2 we found that women's attributes such as patience (trading less), discipline (through asset allocation) and a willingness to learn (seeking advice from an investment professional) have allowed them to earn higher returns on their investments for the risks they do take. That is essentially the essence of investing – maximizing returns in the face of risk.
We must find ways to communicate the financial stories of success. Hollywood may have immortalized the slogan "greed is good" with many of the recent depictions showing a persistently evil industry – but that just isn't so. Nest eggs have grown, college educations have been paid for, endowments have been built up and civic building projects have been completed. These are just a few examples of how society has benefited from the industry.
I am grateful for my career in asset management, a field that thrives on the many strengths and attributes of women.