Why Relocating Can Boost Your Career—And How to Make It Work For You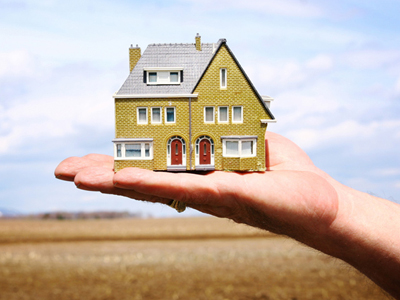 By Cathie Ericson
Whether you're employed at your company's headquarters and want to find out more about working in a branch office—or vice versa—relocating within your company can boost your career in a myriad of ways.
It shows you're a team player if you're moving to fill a necessary role and bolsters your network of champions as you showcase your skills by working with others in various functions, departments and locations.
The reasons for relocation vary: One survey from Impact Group found that while nearly one-quarter relocated for a promotion, more than half said they were doing it for personal career development.
According to a Robert Half poll, 62 percent of respondents would relocate for a job opportunity—and that might be wise, considering that nearly half find they would receive better pay and perks through a move.
Many of those relocaters are women: A Wall Street Journal article reported that women accounted for nearly a quarter of moves by North American employers in 2016—up from 17 percent in 2009, according to surveys of employers by Atlas Van Lines Inc.
Sometimes the relocation is strictly for professional gains, such as your desire to learn new skills or work with new teams, but other times it's for a personal reason, whether you want to be closer to family or have always wanted to live in other region. Whatever the reason, here are five ways to make the relocation seamless.
1. Explain why it's in your company's best interest.
Whether you want to work in a different division or want a change of scenery, it's important to make your case carefully if it's a relocation that you're requesting, as opposed to one that's been offered to you. Do some clandestine research on how other relocated colleagues have fared elsewhere in the company—did it propel their career or did it put them on the slow track to nowhere? That can help you determine if it's a wise career move before you even get started.
And then conduct similar research to help you build your case. Find out how your background and skills can be parlayed into helping your division or location of choice achieve their goals and prepare to make a business case to prove your point.
As Erica Perkins, director of human resources business partners at Glassdoor, explains, "Don't ask for something if you haven't researched whether or not it's feasible. Find out what your employer policy is on location transfers and (if international) global mobility programs and assignments/expatriation."
You'll also want to make sure you're not professionally pigeonholing yourself "by taking on a specialist role," Jennifer Petriglieri, an assistant professor at INSEAD, tells Harvard Business Review.
2. Learn more about the culture of the office and the location.
Ideally the firm will sponsor a trip for you to do some reconnaissance before making your decision, but if not, consider funding the trip yourself—you don't want to complete all the paperwork and have your family uprooted only to find out that the office is significantly smaller than you had expected, located in a less-desirable area or has a culture that's far different from your current one.
"Visiting your new office location at least once before you commit, reaching out to new coworkers via email or LinkedIn, or inquiring about the different types of culture-building activities offered to employees (or lack thereof) are just some examples of ways to vet a new opportunity," recommends Phoebe Licata, an employee engagement consultant.
And utilize the power of social media to find out more about the city in general if you've not spent significant time there to make sure that it offers the ambience you prefer, whether that's for cultural activities, outdoor adventures or a burgeoning restaurant scene.
If you are unable to visit, see how much information you can glean from coworkers—ideally you have a contact in the office who can be candid—or talk to other colleagues who regularly interact with those in the potential location. They might be able to give you important intel that can solidify your decision—or at least ensure you are prepared once you arrive.
3. Negotiate a compelling redo package.
The Robert Half survey found that more than one-third of companies have increased their relocation packages in the past five years, but it's important to learn who will shoulder the various expenses. Among the aspects to consider are:
Funds for a fact-finding trip.
Moving expenses.
Temporary housing.
Housing allowance for a down payment, or a stipulation that the company purchases your existing home if it doesn't sell.
Fees that might be required for new licenses, registration, utilities, etc. Also consider all contracts you have in place you might be breaking.
Other assistance, such as finding schools or jobs for your family members.
Also make sure to research the cost of living in the new location; if it's significantly higher, you might want to ask about a bump in pay or subsidy commensurate with those expected higher expenses.
This is also the time to confirm whether it's a permanent or temporary assignment and what recourse you have if things don't go as planned.
4. Consider a "trailing spouse" if you have one.
As Matthew Bidwell, an associate professor at Wharton, explains in the Harvard Business Review article, "It's not just what does this mean for your career, but what does this mean for our family?" he says.
Companies are realizing the importance of a happy family: The same Atlas survey found that more than 60 percent of employers provided job-hunting aid for spouses or partners in 2017, nearly double the 33 percent who did so in 2007.
And in addition to inquiring about the assistance your employer might offer, think through other networks or opportunities your partner can tap, whether it's through their current job or LinkedIn connections. See if there are others in your new office who might be families with the industry and have contacts to share.
Making sure your family is on board with the move is a key part of your eventual success.
5. Embrace the adventure.
Whether the relocation was your idea or was something "strongly recommended" by your employer to advance your career, look at it as an incredible opportunity to try something different, meet new people and further enhance your career and your value to your company by bolstering your network and your skill set.
"A career is long; we can all afford a few adventures, and we have plenty of time to experiment and explore," notes Petriglieri.