2018 Year in Review: Looking ahead to 2019 and Beyond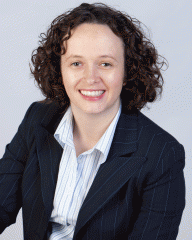 By Nicki Gilmour, CEO and Founder of theglasshammer.com
As 2019 is getting underway, I dare to feel slightly upbeat since figures show that there have been gains for women in board seats for the first time in ten years in the US with women making up 31% of newly appointed directors for 3000 companies between January and May of last year. Do not question me too deeply on my optimism as overall, there is still vast amounts of work to be done since there is a tenacious link at best between board and female management progress. And, before we get too excited, the number women on boards is only hoovering around 18%-20% overall regarding female board directors in big companies in the US. The European Union varies greatly country by country with some highlights and low lights which is interesting since culture is the variable element in a legislatively mandated arena. France is leading the charge with almost 35% women on boards with Nordic/Baltic nations (Sweden then Latvia next at around 30%) with Italy, UK, Germany and the Netherlands inching up around 26% female board representation. Asia is deemed to have the lowest female board numbers (around 8%) but higher numbers (40%) for senior female leadership roles than the US or most of Europe.
Why Such Slow Progress for Boards?
As research from Kellogg Insights (Northwestern) points out, the criteria for hiring women for boards puts an unfair standard on women that seems to not apply to men regarding their job title or experience. Also, there is the little elephant in the room regarding why perceptual euphoria is reached when a third of board are women, as opposed to not putting unconscious putting limits on it as what we are really saying is we expect one gender to continue to  dominate decision making. Power sharing is never really that if women are expected to not exceed 30% of board representation, (if that is even reached) whereas men are being implicitly expected to hold 70-100% of it for the near and far future despite the ten year (at least) claim that women are graduating in greater numbers from university.
Back to the Future?
Should we re-read "Men and women of the corporation?" This amazing book written almost forty two years ago seems to be still relevant today Rosabeth Moss Kanter states in an interview to (another favorite) Robin Ely in HBR, via Forbes,
"The main idea in Men and Women of the Corporation is about institutions and self-perpetuating cycles. It's about the interplay of structure and behavior. If you observe behavior—like a woman seems to be less ambitious in a particular situation—do you conclude "Women don't go for success," or do you conclude there's something about that situation that's evoking a certain kind of behavior. I looked inside the company, and I looked at the evidence about gender roles outside the company, in society. There was always an interplay. There were women in management, but they tended to be concentrated in the more routinized functions. And if you're in the more routinized functions, it's hard to break out, because you're not being rewarded for independent judgment, and we still have that today, with the notion that women lack "vision" compared to men……. What would account for ambition or a lack of ambition? Opportunity. That's pretty simple. If the door is open, you can aspire to go through it. If it doesn't seem to be open, you can't. In the company I wrote about in Men and Women, a lot of it had to do with the placement mechanisms."
This book was published in 1977. It is 2019 and frankly we have seen such a fast rate of change in every other aspect of life, but not diversity.
Most corporations despite their diversity programs and networks and sponsoring of gala tables, do not have the faintest notion of what they need to do to see real change. Even Robin Ely's paper on Diversity and Difference is twenty three years old and her "new" and third paradigm ( and a good one) seems like new news since most firms are bumbling around thinking they need certain groups to sell to same demographics or worse in denial of differences without understanding the real work needed to be done.
Wider Society- Gains and Losses.
Over the years, I have written pieces on how culture affects what happens inside and outside of the office here on this site, even just last year in the review of the 2017 year, and it is the core backbone of how to advance women at work and better this and other societies. We all to a lesser or greater degree have bias  as whether we want to admit it or not, its cognitive process and we can blame our brains. It is what we are going to do about over-ridding our brain that interests me as that will divide the evolved and the unevolved on this topic.
These past two years we have seen the use of backlash as a fascinating mechanism ( not the only one, but one that should be named). The first reflex by some was the whitelash of having the first Black President (I use the word Black over African American because the reflex was based on that definition). The second reflex was the testing assumptions exercise regarding ambivalent sexism when it comes to patriarchy and power of the Presidential US election with Trump v. Hillary. The third reflex of creating the most diverse US government to confront the highest office's sympathies and policies. The end result means a more diverse government, but it is still worth nothing Congress is still 80% male, 80% white and 92% Christian so there are parallels with the corporate construct of a few is enough, if not too many, while dominant legacy groups never get the same restrictive belief measurement. Double standards still are very much at play and the African writer Chimamanda Ngozi Adichie who wrote "We Should all be Feminists" eloquently talks of this.
Those firms who do understand the whole picture of diversity as a change projects as opposed to Noah's Ark are seeing the rewards of it, despite a continued backdrop of assumed power and authority by one gender and an overarching air. Yes, we have seen assumed authority and credibility challenged and lessened with #metoo, LGBT and other advocacy efforts creating bottom up change of outdated or inequitable decisions from flawed systems. But, there is still a strong tolerance of unchecked behaviors for one group over all others and it is dependent on which body and skin you were born into and very little else.
Conclusion
The system needs to always be addressed for transformational change to happen. Leaders and people have behaviors that create impactful actions and whatever the intention is, the impact is what matters. Structures and promotional mechanisms are a very important thing to do, start there because let's face it, people didn't stop smoking on airplanes because it was the "right thing to do". Mindsets and incentivizing structures are more closely related than we think!
Read all Year In Reviews here (10 years worth to compare and measure organic change or the lack of it for yourself).
About Nicki Gilmour
Nicki founded theglasshammer.com in 2007 and has published more than 8000 articles on advancing women at work. She has undertaken deep study at Teachers College, Columbia University to understand the systemic cause and effect of power and authority as it pertains to diversity, performance and change in workplace and wider culture. Nicki has a masters in individual/organizational psychology with a specialization in change leadership and an executive coaching certification (masters level) specializing in the neuroscience of coaching regarding subconscious mind and the behavioral implications regarding goal setting and execution. Nicki has clients in Fortune 500 and financial services all over the world and can be reached nicki@theglasshammer.com