5 Tips on How to Fill Employment Gaps in Your Resume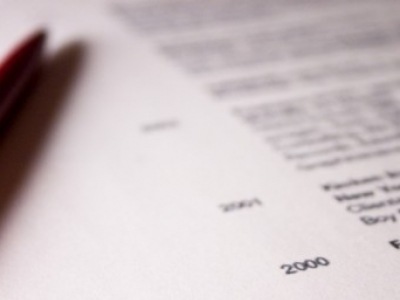 Guest contribution
Employment gaps are normal.
When a less an evolved employer looks at them, however, they can see them as a problem. If the gap is too big, the employer will assume there was some kind of problem. The hiring manager is not aware of the reasons for employment gaps. They will only make assumptions. To avoid negative assumptions, you want to justify or fill in those gaps.
When most people wonder how to fill employment gaps, they decide to stretch the dates of their jobs. If, for example, you left a job in May 2017 and you have a year-long gap since then, you might think it's wise to extend that date and you write that you worked for that company until January 2018. Since the resume is not a legal document, most of you will assume you cannot suffer any consequences for doing this.
You're wrong. There's something called resume fraud. If this employer hires you and then finds out you lied, they will sue you for misleading them with false information in your resume. Maybe they won't sue you, but you'll surely get fired.
Tip 1: Write years and not actual dates
So the first tip in filling in gaps is this one: don't lie about employment dates, but instead mention the years only.
This is not lying or misleading. If, for example, you left a job in January 2014 and started a new one in November 2014, you can make the gap look smaller if you leave out the months in the date format.
May 2012 – January 2014
November 2014 – Present
2012 – 2014
2014 – Present
Which one do you think looks better? This works only if you got another job during the same year. If not, it will make the gap look bigger. If you opt for this format, make sure to keep it consistent across the resume. You'll also leave out the months when listing your education, certificates, and everything else that involves a date.
Tip 2: Focus on Your Qualifications
There are three main types of resume:
Chronological – it lists the job history in chronological order;
Functional – it focuses on skills and experience;
Combination – it combines the chronological and functional approach.
According to Michelle Wallas, career advisor at BestEssays, the functional resume is the best option for taking the focus off employment gaps she reminds us that if you're trying to shift the focus off the employment dates, you still have to provide truthful information. You can do that with the functional resume format, which highlights your abilities instead of the job history. You'll still summarize the job history, but it will be positioned at the bottom of the resume."
This is a great solution, since it makes the employer consider your skills and competences before they wonder about your experience on actual jobs.
Tip 3: Consider Presenting the Gap as a Sabbatical Leave
The sabbatical leave is not really an employment gap. It's an extended period off a particular job, which the employee uses to reflect on their accomplishments, focus on developing new skills, and decide what precise career path they want to follow. The typical sabbatical is one year long. Many employers allow their workers to take a sabbatical and then accept them back in their companies. If you returned to the same company after a longer break, you should definitely present that gap as a sabbatical leave. Show how you used that time for personal and professional growth.
If a sabbatical is not an option, you should think about presenting the gap as time you took with the intention to focus on your education and professional skills. Did you take any online courses and get certificates? Did you return to university to complete your degree or earn another one? Did you take any kind of training?
Hopefully, you didn't waste all this time for nothing. If you were working on any kind of certificate, mention it in the Education section. Of course; you'll need to present proof if the employer asks for it, so don't lie about owning certificates you didn't earn.
Tip 4: Mention the Temporary Jobs
Did you have any kind of job during that gap? Maybe you were selling homemade decorations. Maybe you were earning through freelance writing. Maybe you were committed on your blog. Maybe you engaged in volunteering activities or you got an actual temporary job.
Freelance jobs, in particular, are great for filling in employment gaps. They give you actual experience, which is relatable to any industry. Keep that in mind!
Tip 5: Give an Explanation
The resume is a pretty strict format that doesn't allow you to elaborate on the employment gaps. The cover letter, however, gives you that space. If there's an evident gap in your job history, address it in the cover letter and explain how you grew personally and professionally during that period. If you had health issues that prevented you from working, you may mention them in positive context, as an experience that made you grow.
If you get invited for an interview, the hiring manager will ask you about the gap. Be ready to explain. Talk about online learning, reading, traveling, or whatever else you engaged in. Show how these experiences were just as important for your qualifications as an actual job in the resume.
The gaps should not scare you. They are there, so it's best to embrace them. You can fill them in with different experiences or temporary positions. If that's not possible, you can explain them in the cover letter or during the interview. The tips above showed you how to deal with gaps in the job history, so it's time to start perfecting that resume before you send it out.
About the author
Warren Fowler's lifestyle is full of hiking adventures. When he's not busy with his guitar or enjoying the sunny day outside, he excels at blogging skills and scrolls through social media. You can meet him on Twitter and Facebook.
Disclaimer: the opinions of guest columnists are their own and not necessarily representative of theglasshammer.com's.